Over three sessions at the CRN offices in Sydney, industry judges took part in an informed, opinionated and sometimes heated discussion as they assessed each finalist to find the category winners.
Judges were drawn from all sides of the technology market: clients, channel, vendors and analysts. These industry insiders brought specialist skills across infrastructure, cloud, security and application development, ensuring a robust judging process.
---
Faith Rees
I think that the Impact Awards are awesome in terms of the customer testimonials that you get to see as a judge. You can really see how the work that these partners have done
has impacted on real-life situations –things like saving time and providing productivity gains.
It's awesome to actually hear from the customer. So many awards are about a partner saying what they think, rather than hearing from a customer about what they got out of a particular project. That's one of the great values of these Impact Awards.
Faith Rees, is the chief executive and and co-founder of SixPivot and Cloud Ctrl
---
Peter Kazacos
I was impressed looking at how the innovators have taken technologies, which in some cases have been matured over the last few years, and applied them specifically to customer problems and been able to solve those within – in a lot of cases – limited timeframes and limited budgets.
We're looking at how tech can impact workflow, and looking at how, by applying technology, you can actually come up with new workflow methods that customers can adopt and achieve productivity gains beyond the implementation of technology.
Peter Kazacos is a technology entrepreneur and company director, and the founder of Anittel and KAZ Computer Services
---
Andrew Thomas
What was really noticeable to me was that we were able to read a response from the actual customer. We can hear from a vendor and we can hear from a reseller, but it made a big difference to read through some of the customer responses and the perspective they gave of the technology, combined with what the reseller did with technology. It was great to hear it first hand.
There are plenty of ways that technology can transform business.
I think what's important to start with is the challenges the business has. I think a lot of resellers get very excited about technology and come running forth with it. But I think when we sit and we listen to the customer and listen to their true challenges, we can get a very different appreciation for what they're trying to achieve.
Andrew Thomas is a technology entrepreneur, founder of Atlas Plato and co-founder of Thomas Duryea. Andrew did not judge any categories that included his former company, Thomas Duryea Logicalis.
---
Sholto Macpherson
The really interesting thing about judging these awards is that you realise how much is happening that isn't really talked about – that doesn't get the headlines.
It's incredible what innovation is actually happening in Australia. Tech firms are seeing customer problems and going in deep to fix them. They bring in the services, and in some cases they see that what they are building is so valuable that they can wrap it all together and stick a price on it.
That's really fantastic to see and makes you realise that, while Australia only has a population of 25 million, it has some really smart people at the cutting-edge of technology.
Sholto Macpherson is the publisher of DigitalFirst.com and a former editor of CRN
---
Oscar Trimboli
What excites me the most about the awards is it recognises great Australian innovators. We don't take enough time to acknowledge that in Australia, technology employs more people than mining.
I think the difference between good applications, and great applications is that the great applications were focused on the impact of technology, not just for the customer, but for the customer's customer.
We're seeing providers think not only about the impact for the person they're selling the technology to, but also how that's being used by the end customer. I think that's a big difference with the awards this year.
Oscar Trimboli is an author, mentor and former Director of Microsoft Office Division Australia
---
Derry Finkeldey
There is a certain level of maturity in Australia around understanding that technology is ubiquitous; we use it in our daily lives. This is really driving a much higher expectation in terms of everybody's experience in their workplace. Now it's about getting away from the hype and actually looking for those concrete applications that make life better.
One of the great things about this set of contestants is that there were some really concrete applications of newer technologies, particularly artificial intelligence.
I think that's critical. If you can solve for a specific use case - a problem businesses are grappling with - that's a good place to start. I always tell my customers, "It's not about limiting opportunity, it's about prioritising opportunity."
Derry Finkeldey is a research vice president at Gartner, advising tech providers on go-to-market strategies
---
John Donovan
It was exciting to see the level of professionalism and the level of global
reach that a lot of these innovators really have.
Some of the stuff around market-places that have been established or some of the cloud-based services that have been built by these companies are really slick and professional.
It was quite a surprise to me once I looked at the websites and looked at the customer testimonials and the quality of products, then went back and found out that these companies had head offices in Adelaide, Brisbane or in Sydney – that these were Australian companies doing some amazing stuff.
John Donovan, senior VP of ForgeRock and former channel leader at VMware, Novell and Symantec
---
Krissie Auld
It's great to showcase what Australia's got here at home and I'm really excited about what some of those companies are doing, and what they are implementing more broadly across the world.
What I really loved seeing was those particular pieces of work where they've taken a business need or a business process and transformed it using technology.
So it's had great impact for the business itself but the greater impact is on the customer and those that consume those services. That's really exciting; when you use a combination of people and technology together.
Krissie Auld is Director, Information, Spatial and Digital at NSW Department of Planning and Environment
---
Bridget Gray
Technology has transformed business a lot over the past decade. But I think the really exciting part for Australia is the impact it's had on more traditional industries. We're really starting to see amazing, positive disruption within those more traditional listed businesses, and we're becoming globally competitive. The thing that really excites me is when you see innovation in unlikely places, where you least expect it.
Bridget Gray is MD of Harvey Nash, a leading IT recruitment firm and provider of highly skilled contract and permanent tech professionals.
---
Susan Sly
It's one thing for a technology project to be delivered well and it's one thing for it to be a good product, but what you see in the really outstanding projects is an absolute commitment to making the clients' businesses different.
It's not just taking something and making it more efficient, it's not just making it a little bit more effective, it's actually changing the way things are done and that the customer's entire business is changed, not just one particular process.
Susan Sly is a consultant and director at Lueur and former CIO of the year for Victoria
---
Mark Spencer
I was very pleased to see automation coming into play within the security submissions. Where they'd been able to attach their offerings to the project in a way that addressed compliance at the same time as automating and reducing the amount of man hours required to run a system. That is key within security.
For years to date it had been very difficult to reach and implement that kind of a solution, so it's pleasing to see.
Mark Spencer is a former channel leader at RSA, Gigamon, Trend Micro, Websense and Symantec
---
Andrew McHenry
I look for projects that are not just a plug-in that gives a result from the technology alone. The technology could be the biggest and brightest and fastest, but does it actually give them what they're looking for? What is the customer really looking for as an outcome from the technology?
Just relying on a product as your platform is probably not the best approach. What the customer is looking for is not what's behind the wall, it's what's actually being delivered.
Andrew McHenry is an executive at Q1 Group and former cybersecurity channel leader at Sophos, Verizon and Bridgepoint Communications
---
Sonia Cuff
I love the CRN Impact Awards because it gives me hope. IT projects get in the news usually when they've gone wrong and so it's great to see some examples of projects that are doing great things for customers.
The projects that stand out in the CRN Impact Awards are ones that really have highlighted the value of what IT has enabled the customer to do. We can all geek out about how complex and technical the solution was, but when we hear back from the customer that they have improved their business and their customers are more satisfied, that's the thing that really gets us excited about the submissions.
Sonia Cuff operates as a virtual CIO and is the co-founder of The Missing Chair Consultancy
---
Keith Price
One of the reasons why I enjoy being involved with the CRN Impact Awards, is it's a learning experience for me, but it's also an inspiration. Some of these submissions were straightforward IT solutions, and you can learn from what companies are doing and the successes that they've had.
But some of the submissions involved communities in very remote parts of Australia, in very inhospitable terrain, and yet through innovation, through teamwork and working together, they were able to find solutions to those problems.
Keith Price is lead security architect at Quantium and a cybersecurity consultant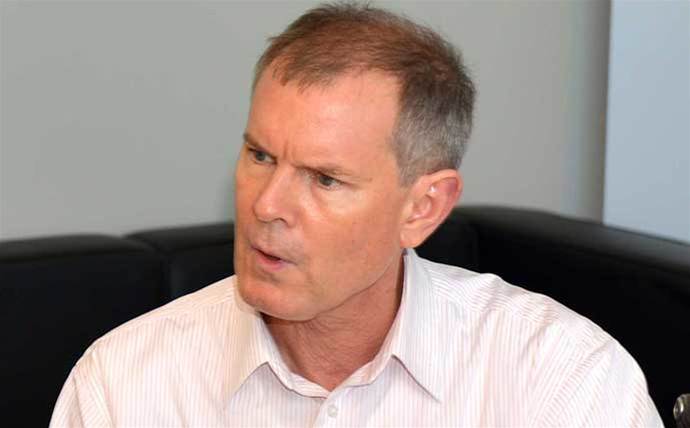 ---
Ian Poole
A couple of these projects really stood out. One, in particular, was involved in a fairly harsh environment, deploying a network in a very remote environment, which has since enabled different communities to communicate and collaborate more effectively. I thought that was an excellent example of IT, communications and the network enabling an organisation to run better. It's a great example of organisations going into various vertical market sectors to look in-detail at what that particular industry needs and how IT can deliver it.
Ian Poole is a director and advisor at Blott, and former chief executive of UXC Connect