Discussion is still raging about how one should define a private cloud - is it an evolution or a revolution of a data centre, should it be on premises or offsite, or does it exist at all? In the meantime the market has decided that not only do private clouds exist, they are a good idea and they would like one pretty soon.
This CRN Fast50 roundtable asked how the channel was going to deliver a private cloud as defined by customers.
Sholto Macpherson, CRN: Only a few months ago we were discussing virtualisation but now the conversation has moved on again to the concept of the private cloud. Of the components involved, virtual servers seem to be understood. How does storage fit into the private cloud?
Darren McCullum, EMC (pictured below): Most organisations and partners we're working with now are looking for storage that's not just resilient and performs and scales and is flexible and all the good characteristics you'd look for, but that is relatively easy to deploy, easy to manage, is flexible in what it allows you to do and it has to integrate with the other pieces in the infrastructure stack.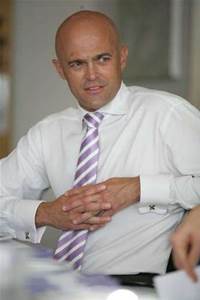 David Lenz, Ingram Micro: The thing to remember is we're on a journey. 2009 was the year in which server virtualisation was the hottest topic in town.
We go into this year and we're starting to see cloud, which is the augmentation of that, go from server virtualisation to the complete data side of the cloud which starts to build out storage, etc.
So if you look at it from our perspective today, storage has been growing across all our vendors. There has been no slowdown in our particular part of the marketplace - IBM, HP, EMC, there's been strong growth in that storage market.
Ricardo Lamas, IBM: The market is feeling the pain. the storage shipments have grown 54 percent a year, so it's huge. We cannot sustain 54 percent growth because our data centres are not going to have the floor space, the loadbearing or the power, therefore we need to be smarter in the way we approach not only storage but everything, infrastructure - it's at a premium.
CRN: One of the first questions for customers who have virtualised their servers might be "what do you want to virtualise next?"
Lamas: The most important thing is to understand what we're trying to provide to the customer.
What are they looking for? They're looking for a certain set of attributes that they see embodied in something that they call cloud.
What do customers want to achieve? We are going to end up, I think, using the technologies that we have available to start them on the right path, because when we are talking about cloud in the end we are talking about a new way of delivering IT services, storage, server. We are not talking about a new and revolutionising technology.
Roy George, Express Data: I like your definition, the elasticity and pay per use is a critical element.
The challenge with that is the technology is changing so rapidly - the storage, the virtualisation, the networking, a component of shared infrastructure - the challenge with that is the customers are unable to keep up, so what is the opportunity the resellers have? When we speak to some of the resellers they do provide managed services today so the customer hosts their kit and they come in remotely and manage it for them.
But increasingly I'm seeing resellers starting to set up managed hosting services, so they're starting to take over the complexity from the customer and provide hosted services.
We're seeing a middle layer of service providers creeping up between the customer and the vendor. So that's challenging in a way because who is your customer now?
Next: The middle of the sandwich