Come fly with Google Earth
Google Earth isn't just a way of looking into your neighbours' back gardens without having to leave your bedroom – there's also a sort-of-secret-but-not-really flight simulator mode stuffed in. Open up the app on your computer, head to Tools > Enter Flight Simulator and you'll be flailing around in a failed attempt to fly straight in no time.
Scan your iTunes giftcard
Granny bought you an iTunes giftcard, did she? Too lazy to input the code using a keyboard, are you? Well, lucky for you iTunes 11 can use your Mac's iSight webcam to read the code automatically, as long as the alphanumeric code is within a square box – so it won't work with Starbucks-bought gift cards and you'll have to type it in like a normal person. Or a Windows user...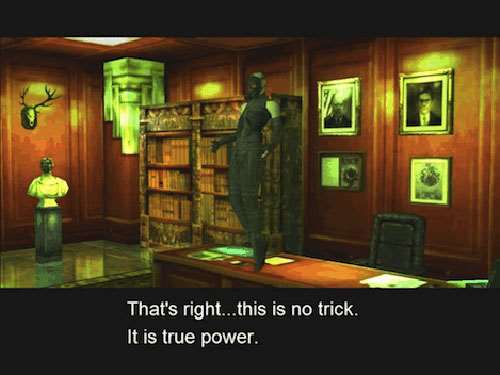 Metal Gear Solid reads your mind...
...Or rather your memory card. During the Psycho Mantis boss battle in the PlayStation edition of Metal Gear Solid, the psychic terrorist seemed able to dig into the player's brain, talking to them about games they'd recently played and even teasing them if they'd saved too often. Of course, there was no magic going on here: the game was simply checking out your memory card to see what you'd been playing.
Unlock the Chromebook Pixel's light show
Children of the 80s may remember "the Konami code", a sequence of button presses that unlocked cheats in Konami games such as Castlevania, Contra and Gradius (the code is: up, up, down, down, left, right, left, right, B, A). Well, tap that code into a new Google Chromebook Pixel and something interesting happens: the LED strip on the laptop's lid starts to go all crazy and psychedelic.
Excel 97 takes to the skies
Another flight simulator in an even more unlikely place, this time Microsoft Office's spreadsheet app Excel – and more specifically the 97 version. If you happen to own that, you're unlikely to merely stumble upon this one, as it requires you to open a new worksheet, hit F5, type "X97:L97", hit Tab, hold Ctrl-Shift then click the Chart Wizard button in the toolbar.
Make YouTube do the Harlem Shake
Yes, yes, the Harlem Shake meme has rapidly become as tiresome as Gangnam Style, but if you're about ten miles behind the curve you can LOL at YouTube's reaction to the phenomenon. Just type "do the harlem shake" into the desktop site's search box, hit return and watch...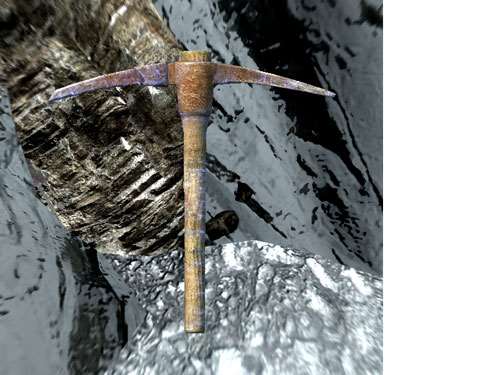 Skyrim pays tribute to Minecraft
Scale the Throat of the World, Skyrim's highest mountain, and embedded in a rock just below the peak you'll find a pickaxe. But not just any pickaxe: this one is an enchanted "notched" pickaxe, which grants you a bonus to your Smithing skill and inflicts extra damage on enemies. What's more, it's a reference to Notch, the creator of the insanely popular indie game Minecraft (in which you use a pickaxe to dig and build).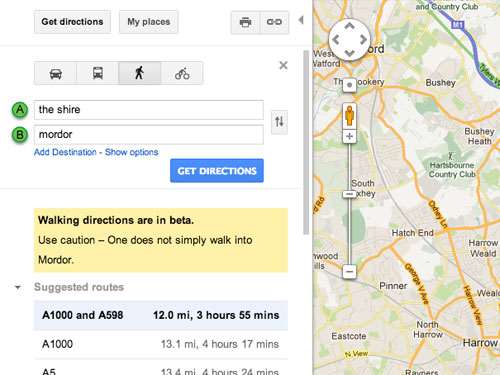 Google Maps is Tolkien crazy
If you're a fan of Peter Jackson's Lord of the Rings films, head over to Google Maps and ask for walking directions between "the Shire" and "Mordor". Boromir speaks through the service...
Siri has an opinion on movies
Pull out your iPhone and ask Siri a question and, chances are, you'll get an acceptable if personality-free answer. Not so with certain films. Ask Apple's AI assistant to sum up 2001: A Space Odyssey, Blade Runner or Wall-E and you might get a more interesting, more personal and funnier response. Typically, Siri's "true self" comes out when its pressed about films involving robots or AI.
Cherchez le Jelly Bean
Got a phone or tablet running Android Jelly Bean? You may be able to find a hidden Jelly Bean screen. Go to Settings > About Phone/Tablet and then quickly tap a few times on where it says your Android version. A grinning jelly bean should appear. Hold your finger on that and something else happens...
Image credit: WillowGardeners