Laptops roared at CES 2015 thanks to Intel, which juiced its line of Broadwell processors Monday with 17 SKUs, each optimised for notebooks, 2-in-1 PCs and tablets. Every major laptop OEM updated their lineup of laptops and showed them off here at CES 2015.
Nearly all the laptops CRN spotted take advantage of Intel's power-sipping Broadwell CPUs that first and foremost allow OEMs to extended their laptops' battery life.
Here is a look at the best laptops from Acer, Dell, Hewlett-Packard, Lenovo, MSI and Toshiba that CES had to offer. Australian availability has not been announced for all the devices listed here at the time of publication.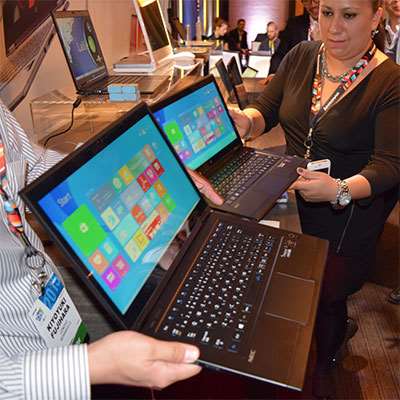 Lenovo's featherlight laptop
Lenovo wowed CES attendees with a sneak peek at its upcoming featherweight laptop called LaVie Z that claims to be the "world's lightest" laptop at 1.72 pounds (approximately 780g). The Broadwell-based laptop is designed in partnership with NEC, and achieves impressive low weight because of its use of a lithium-magnesium alloy case, NEC representatives said.
Lenovo said the laptop will be available later this year in the US in a 13-inch clamshell and convertible model that uses Lenovo's Yoga hinge and weighs 2.04 pounds (approximately 925g).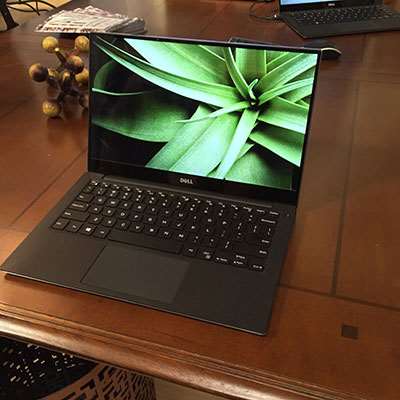 Dell claims thinnest bezel laptop screen on a 13-inch XPS
Dell introduced a tiny and mighty XPS 13-inch laptop it claims has the smallest notebook bezel among its competitors. According to Dell, that razor-thin bezel allows it to pack a 13-inch display on a body of a laptop that normally ships with an 11-inch screen.
Dell is able to accomplish this with a thin 5.2mm bezel. The laptop has 15 hours of battery life, which Dell said is the longest of any 13-inch notebook. The XPS can also be configured with an UltraSharp Quad HD+ infinity display.
Next: sizzling laptops from Lenovo, HP and Toshiba