Sydney company AC3 has celebrated its ServiceNow service management platform going live, while also revealing a customer win with the State Library of NSW.
The managed services provider last week hosted a cake-cutting ceremony at its Sydney Technology Park headquarters with its staff and ServiceNow senior account executive Ian Alexander Monteiro.
AC3, formerly known as Klikon, has implemented the service management software to interface with its clients.
"One of the key reasons for choosing ServiceNow is their ability to support managed service providers," AC3 service management manager Claudia Couzi told CRN.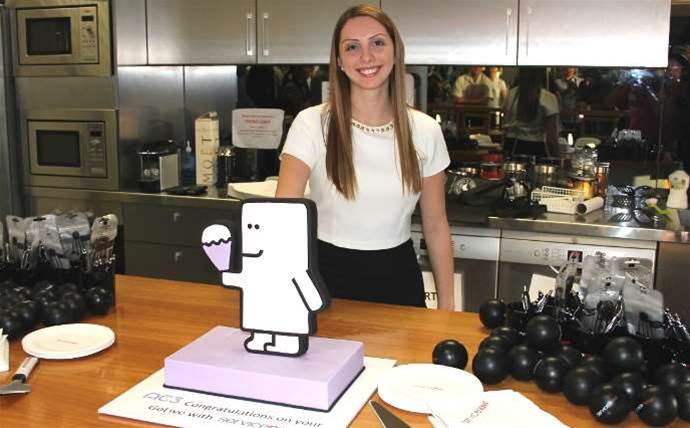 AC3's Claudia Couzi cuts the cake
"We found a lot of other tools on the market that may be very high-end, but they treat everyone as an internal organisation - like as if we're an internal service provider. That presents a lot of challenges when you're an MSP."
Couzi said that AC3 was won over by ServiceNow's functionalities that are targetted specifically for managed service providers - such as the ability to define different service level agreements for different customers.
AC3's own ServiceNow system went live on 1 February this year, but in a twist, one of its existing customers was so enamoured with the tool that it asked the MSP to deploy their own version for internal use.
"When we made the decision last year to go with ServiceNow back in July, we went to the State Library and told them - and they got very excited about it… They started putting pressure on us to go live so they could use the tool themselves!"
CRN can reveal the State Library of NSW now runs a white-labelled ServiceNow customer portal for its own use, with the same look-and-feel as the library intranet. That system went live just one month after AC3's own system.
ServiceNow's Ian Alexander Monteiro with AC3's Simon Xistouris
Many of AC3's government customers are already using ServiceNow, some are exploring the possibility, while others have approached the solutions provider to deploy it for them, said Couzi.
When AC3 made the decision to deploy ServiceNow for itself last year, the solutions provider already knew that resale to end user organisations was on the cards.
"The discussion has always been that for us, as well as being an internal customer of ServiceNow, we would explore the partnership opportunities that gave us," she said. "Being on the ServiceNow platform, we could go out to our mutual clients and have a really good discussion."
Sydney solutions provider Klikon acquired AC3 in December 2013, with the merged company unifying under the AC3 name in December and moving to new offices in Redfern's Sydney Technology Park.
AC3 and ServiceNow celebrate with cake