Acer has taken the wraps off two new Windows 8 all-in-one PCs, the Aspire 7600U and 5600U – sporting 27in and 23in Full HD 1080p displays respectively.
Both are a mere 1.4in thick, with a near-invisible surround and transparent panel at the bottom of the bezel that creates a floating effect, and feature a screen that tilts back to 80 degrees.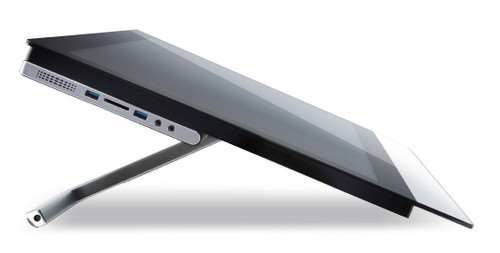 The 7600U comes with a 2.5GHz Intel Core i5 3210M processor (overclockable to 3.1GHz), while the 5600U gets a 2.4GHz Core i5 3110M processor. Both come with 8GB of memory and a 1TB HDD, with a Blu-ray drive as standard on the 7600U and available as an optional extra on the 5600U.
Graphics-wise, the Aspire 7600U will come packing a nVidia GT640M GPU with 2GB video memory, while the Aspire 5600U sports Intel HD 4000 graphics.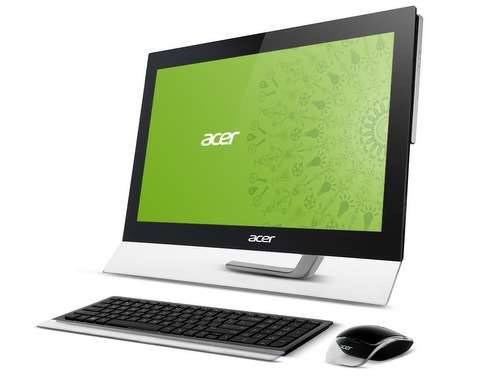 Connectivity includes four USB 3.0 ports on the 7600U and three on the 5600U, along with HDMI (two on the 7600U, one on the 5600U), a multi-in-one card reader, Wi-Fi a/b/g/n and Bluetooth.
The Aspire 7600U comes with 10-point multitouch as standard – prices start at $US1900 – while it's an optional extra on the 5600U. A standard 5600U starts at $US1000, with the touchscreen variant starting at $US1150.
Acer is yet to reveal Australian pricing or availability.