Amazon stooped to a new (pricing) low in the tablet wars undercutting archrival Apple with a US$50 Fire 7-inch tablet, announced last week, ideal for consuming Amazon's massive library of digital movies, music, e-books and games.
Amazon also unleashed a new 8-inch Fire HD 8- and 10.1-inch Fire HD 10 -- both also aggressively priced. Amazon's Fire HD 8 starts at US$150 and Fire HD 10 at US$230. By comparison, earlier this month Apple released its 8-inch iPad mini 4 starting at US$530. The iPad Pro 12-inch tablet starts at US$800.
The rev in Amazon's tablet lineup also included the OS 5 Bellini operating system, bringing Amazon enhancements to the user interface that give a more typical Android OS feel and also make it even easier to discover content from the home screen and buy it. All the new Amazon tablets are available for preorder with a ship date of 30 September.
Here is a look at Amazon's new tablet lineup, starting with the Amazon Fire 7.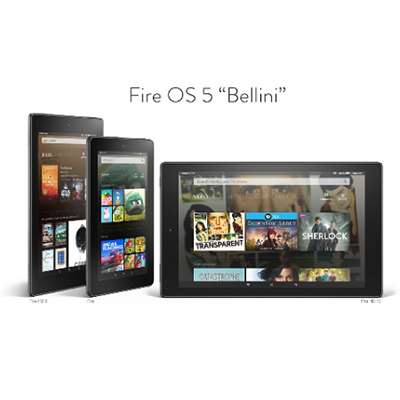 Amazon Fire 7 specs
Priced to turn heads, the Amazon's Fire 7 sports a 1,024-x-600 resolution IPS screen (not HD), a Quad-core 1.3GHz processor (MediaTek), 8 GB of storage (expandable to 128 GB via MicroSD card port), 2-megapixel rear-facing 720p camera and a 2-megapixel front-facing camera.
The tablet weighs in at a beefy 318g, is 10mm thick and claims to run 7 hours between charges. The Fire OS 5 Bellini introduces an updated user interface designed to make it even easier to discover new digital content for purchase on Amazon.com.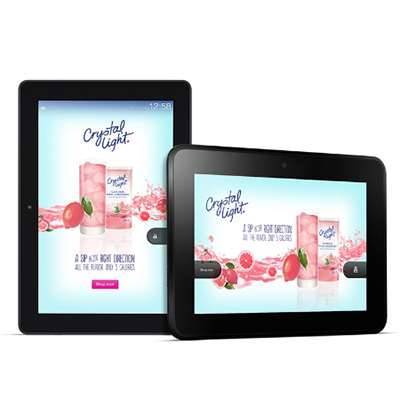 Amazon Fire 7, the catch
While the tablet delivers OK specs, there is one catch you need to be aware of. The US$50 Fire 7 tablet is subsidised by ads that appear on the lock screen. You'll have to ante up an extra US$15 to remove the ads. But still, US$65 is still a disruptive price for a tablet and puts the Fire 7 in the price range of an impulse buy.
Amazon Fire 7, content you might like with on-demand features
Part of the new Fire OS 5 Bellini software includes a feature called On Deck with all the new Fire tablets. On Deck automatically downloads popular movies and TV shows to the tablet, so when you're left without Wi-Fi connectivity, you'll have content pre-downloaded to watch.
The Fire OS 5 also departs from the previous Fire tablet interface that relied heavily on a modified version of Android, which used a carousel to organize apps and content. With Fire OS 5, Amazon ditches the carousel and is using a more familiar icon-based interface where a user swipes right and left to find apps that are most important.
Next: want a six-pack of tablets?