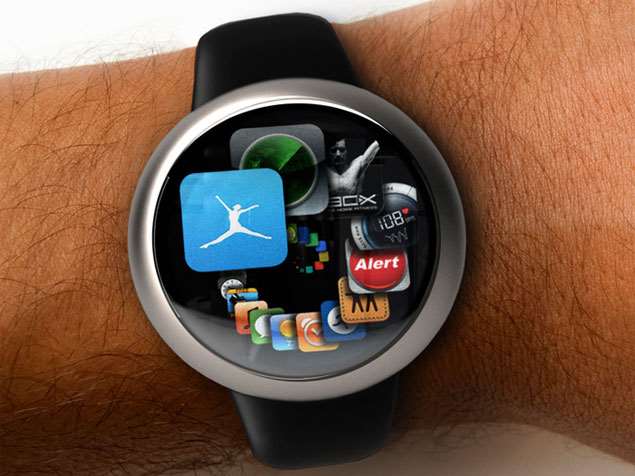 The Apple iWatch is fast becoming one of the most anticipated gadgets of the year – right behind the rumouerd Apple Television. But until recently it's been little more than rumour. Now a Bloomberg report predicts the iWatch will make more money for Apple than the Apple Television.
According to Bloomberg, Apple has over 100 designers working on the wristwatch with features that include making calls, identifying callers, and checking maps. Plus a built-in pedometer and heart rate monitor could make it a personal health assistant. The goal is for a four to five day battery life but apparently prototypes are only managing two right now.
With 79 Apple patents featuring the word 'wrist' it's expected to land later this year with iOS style software. With Google unleashing Project Glass later this year, it's set to be a battle royale over wearable tech – but which side will you be backing? Let us know on Twitter.