Granted by the US Patent and Trademark Office, Apple's patent, entitled "Head-mounted Display Apparatus for Retaining a Portable Electronic Device With Display", describes an electronic device worn on the users head, which uses an iPhone inserted into it as a screen.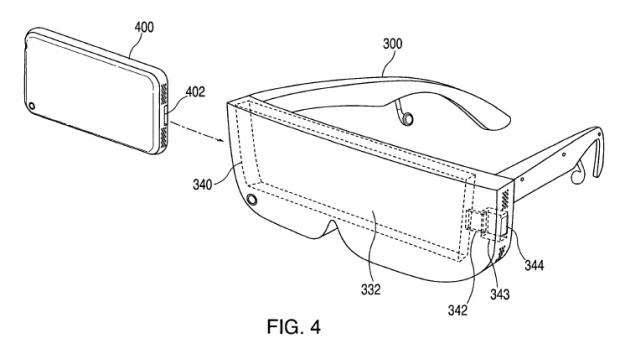 From the patent it's clear that the decision to use an iPhone as a display and battery was born out of necessity, stating a need for a system that "temporarily integrates or merges both mechanically and electronically a head-mounted device with a portable electronic device." Although, trying to picture a 2008 model iPhone 3G as a display for a VR device doesn't bear imagining.
This certainly sounds very familiar to Samsung's Gear VR and LG's recently announced VR for G3. However, while Apple's patent has only just been approved, it was initially filed back in September of 2008 - well before the Gear VR or VR's biggest champion, Oculus, existed.
Interestingly, Apple's patent also allows for a remote control to work with the headset and iPhone so a user could interact with the device without needing to touch the screen. In the images, the remote bares resemblance to the standard Apple remote, although it's unlikely that alludes to anything.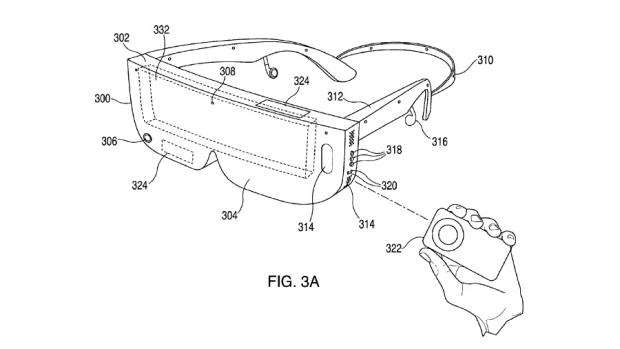 Publicly, Apple has shown almost no interest in entering the virtual reality space, with no leaks or rumoured hardware stirring up the hype machine.
It's not hard to believe that this is just another patent Apple wants to have for safekeeping in case it ever does fancy delving into VR in years to come.