Apple kicked off WWDC 2016 on Monday with a big update to its Apple Watch software, bringing a host of new features, performance upgrades and a user interface overhaul, but it was the new handwriting capability that caught the eye at first.
The biggest news in WatchOS 3, however, surrounds performance. Apple has already had a stab at improving this in the last big update with native apps. Now, it looks like Apple has finally cracked watchOS' performance issues, with watchOS 3 able to keep your favourite apps in memory and update them in the background, then launch those apps instantly.
Apple said that, with the new system, the Apple Watch can launch apps seven times faster than before, with apps opening up instantaneously.
That's a development that will make a huge difference to the way Apple Watch feels to use, but Apple hasn't left it at just that. In terms of the UI, core apps and developer capabilities, there's also a big selection of new features.
The side button has been remapped and will now launch a dock of your favourite apps. Control Centre makes it to watchOS, with a swipe from the bottom of the screen accessing a selection of quick settings, and Apple is also bringing new watch faces to the platform, including a Minnie Mouse face and a minimalist face called Numerals.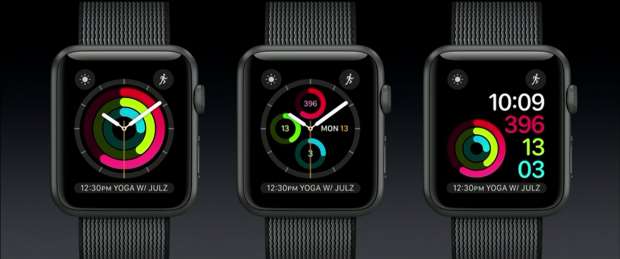 Elsewhere, the Activity app has had a complete redesign and now allows you to connect with friends, while the activity tracking for wheelchair users has been totally revamped.
Perhaps the biggest news on the health and fitness front, however, is that third-party apps will now be able to track activities in the background while the screen is off, and monitor your pulse in real time. That could open up a huge range of new capabilities for apps like Strava and RunKeeper.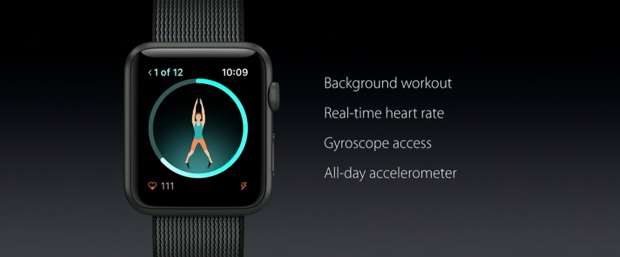 Last, but by no means least, Apple announced a new app called SOS, which will let you call the emergency services by simply holding down the side button. Apple said the new feature will work whichever country you're in.
WatchOS 3 is available to preview from today to anyone enrolled in the Apple developer programme. Watch this space for a hands-on review soon.