One day each year, technology vendors and writers attempt to create a raft of fake products. Here's a list of some of what appeared online in 2012.
Google launches Google Maps for Nintendo NES
Google had a field day this April 1st, with several seperate announcements crowding the blogoshere (more down the page). One of its more elaborate gags was this 8-bit version of Maps designed for the Nintendo Entertainment System.
The 8-bit console version of Google Maps adopts a fantasy theme in keeping with famouse NES games like The Legend of Zelda. To see it in action, go to maps.google.com and click the "Quest" button in the left-hand side. You can even view an 8-bit version of Street View.
You can also see a video of the fake app in action below:
Toshiba's oblong, rhombus and heart-shaped tablets
Toshiba announced three eccentrically shaped tablets: the self-explanatory Oblong, Rhombus and heart-shaped Amore. Perhaps these products would have a better chance of taking on the iPad than Toshiba's real tablet offerings.
You can watch the fake promo video below:
Beats by Boyle headphones
If you overlook the absurdity of a Dr Dre/Susan Boyle team-up, these headphones might not be such a bad idea. This one caught out more than a few technology sites who reported the story straight.
42in Apple iPad
Our UK sister publication Stuff knocked up this 42in iPad video. It fails to convince.
Click-to-Teleport (Beta) shopping app
Click-To-Teleport is a fake extension for Chrome which takes the uncertainty out of online shopping. Instead of squinting at a list of product thumbnails, you can see them in person by clicking on a store's website and teleporting yourself straight there.
"Please note that while in beta, there is no "teleport back home" option for users," explains Google. In other words, it's probably best to avoid overseas imports for the time being - that plane ticket is sure to wipe out any savings you make.
KUBE X-15 mini nuke
The KUBE X-15 is an ultra-portable nuclear reactor that can generate 1000KHGz of power; enough to power an entire city for up to 50 years - or so the creators of this hoax would have you believe. "Based on technology originally developed for the exploration of Mars, the KUBE X-15 uses newer clean nuclear energy," explains the Nuclear Regulation Comission about its latest tech innovation. "In the event of catastrophic failure of the device, you're only exposed to about as much radiation as you'd get sitting on the beach for 4 hours."
Additional plutonium sold seperately, naturally. Read the full story here.
Kodak 'Print Your Own Live Kittens'
Kodak may have recently gone into receivership, but the company hasn't lost its sense of humour if this gag is anything to go by. The 'Print Your Own Live Kittens' kiosk does exactly what it says on the tin: select a breed and in 90 seconds your new pet will be ready to take home.
Apple/BlackBerry Crumble Phone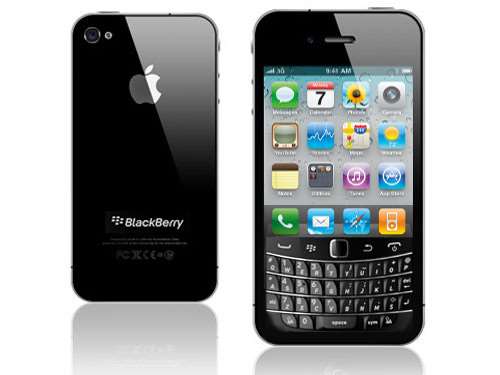 When inspiration fails on April 1st, just cram two existing products together. Enter the Crumble - a new smartphone hybrid from Apple and Blackberry.
The Crumble phone bludgeons BlackBerry's tactile keyboard into Apple's signature iPhone 4S touchscreen device and is expected to launch within days, or so the hoax claims. also part of this joke is the prospect of a range of new devices ranging from the budget Pie to the high-class Tart. Read the original story here.
YouTube DVD collection
The mythical YouTube DVD collection brings together every YouTube video ever uploaded on the popular video sharing website, via a convoy of 175 delivery trucks. Numa Numa, Afro Ninja, and 120 billion other clips can now be enjoyed in the DVD format. "When my Internet went out, I used to have to wait until it came back on to watch my favorite videos. NO MORE," explained one satisified customer.
Watch the video below:
Virgin Volcanic
Virgin already has plans well underway to take passengers into orbit, hence this April 1 joke. Officially announced on Richard Branson's Twitter account, Virgin Volcanic will suppposedly send wealthy celebrities to the centre of the Earth.
"Using patented carbon-carbon materials pioneered for deep space exploration, Virgin is proud to announce a revolutionary new vehicle, VVS1, which will be capable of plunging three people into the molten lava core of an active volcano," explains the Virgin website.The blog post goes on to explain the alleged science behind the device over 700-odd words.
World's smallest Ultrabook
Sony has a knack for making products smaller than the competition - but this 0.75in Vaio Ultrabook takes the biscuit. The Q Series Ultrabook comes with 8GB of RAM, full HD 1080p resolution, AMD Radeon HD 6650M (1GB) graphics and "the sharpest screen on the market today". It would also fit inside your pocket, if it were real.
Apple patents the rectangle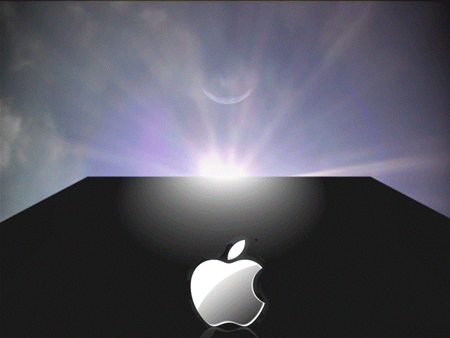 Apple's latest patent dispute concerns "a quadrilateral having all four interior angles of 90°, opposite sides that are parallel, and congruent diagonals that bisect each other." Or to put it another way, anything shaped like a rectangle. (Read the full 'story' here.)