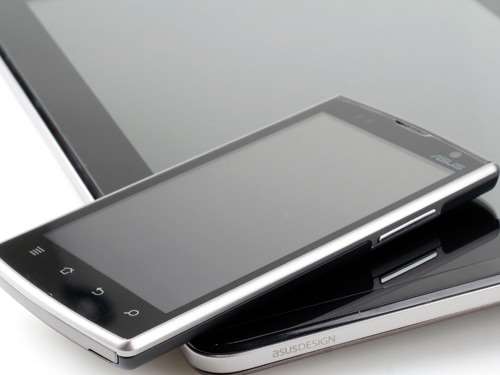 Asus has already shown off pics of its first ever mobile phone with the Padfone, and now we're getting specs. Rumours from netbooknews.com claim that the Padfone will come with Nvidia's Tegra 3 quad-core processor – meaning it will be as fast as its big brother, the Asus Transformer Prime.
Since the idea of the Padfone is that it docks into a tablet, it's good news that Asus has packed the processing power of a Tegra 3 into it. Big screen gaming and web browsing should be a great experience with the tablet add-on – which, we're hoping, will boost the battery live in the same way as the Transformer Prime's dock.
Expect Asus to officially announce the Padfone at Mobile World Congress in February 2012.
You may also like
Apple iTV to come in three sizes in 2012
Next Big Thing – personal Noah's Ark
Ice Cream Sandwich coming to Nexus S