Acer: 3D projection on a budget
Nvidia Geforce glasses help to make Acer's latest 3D projectors possible
As it was at CES 2010 in Las Vegas this year, 3D is poised to be one of the show's major talking points. Acer has two 3D projectors on display (if you pardon the pun) at this year's CeBIT 2010.
Probably the most interesting thing about Acer's 3D announcements are the prices. With the $US699 Nvidia 3D H5360 and the $US599 X126, Acer are likely hoping to deflect a bit of attention away from the hype surrounding new 3D TVs from big manufacturers such as Sony and Panasonic.
Acer says that the projectors are designed to project Blu-Ray quality movies, though the projectors are hamstrung by a 720p resolution (1,280 x 720), a little low for optimum Blu-Ray quality.

The H5360 is capable of a 3200:1 contrast ratio, 2500 ANSI lumens and displays in native 16:9 widescreen.

The projectors also features a vertical refresh rate of 50 - 120Hz. Both projectors are built with Nvidia's 3D Vision in mind, so you'll still need to buy a pair of their special glasses to view 3D images. It will also be compatible with a wide variety of games.
Via Acer
Asus: E-Books are still hot


E-books are still highly desirable items
Thanks to the hype generated by Amazon's Kindle and the Apple iPad, ebook readers and tablets are big at CeBIT this year. Asus is showing off their DR-900. The 9in reader uses an ePaper display from SiPix, has 16 shades of monochrome grey (forget the colour screen for now) and a resolution of 1024 x 768.

At 9 millimetres thick and weighing a feather-light 370g, the DR-900 looks like it has the form factor to wins fans. And based on the first images we're seeing online, the reader is rather attractively built too.

Best of all, Asus seem to have figured out that ebook readers work best when they support a full range of file formats. These include ePUb, HTML, GIF, JPEG, PDF, TXT and even MP3. Not bad when you consider there's 4GB internal memory with an SD card slot.
---
Asus also launched their latest netbook, the Eee PC 1018P.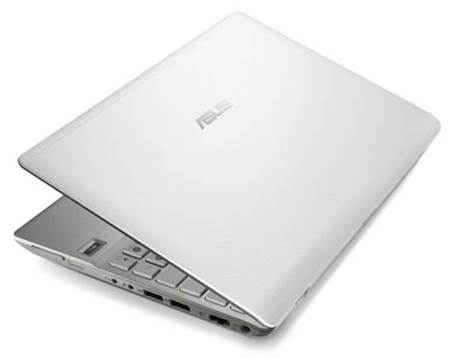 Another month goes by, another Eee PC gets released
By now, we've given up hope trying to figure out how many netbooks Asus have pumped out, or trying to follow their naming scheme, but judging by the addition of USB 3.0 and this being the thinnest Eee PC by some margin (at 18mm thick), it looks worth keeping an eye out for when it comes to Australia.
Sapphire: Mini projector and a netbook?
Pico projectors are all the rage now that the portable projector genie has been unleased from the bottle. In fact, even Sapphire, mainly known for their gaming cards, are showing off a unit, the Mini projector 101. The projector will fire images 1.65m from the pocket sized unit, works in PAL or NSTC mode and is designed to be used with devices such as cameras, iPods and netbooks. Sapphire has rated the batteries at 140 minutes, with 20,000 hours of bulb life thanks to LED.
Sapphire are also entering the netbook game, although that's not so surprising considering every man and his dog seems to have a netbook on the market at the moment. The Sapphire N450 is light on details, but Sapphire is heavy on hype, calling it a 'state of the art' netbook computer. Considering the similiarity between many netbook specs, we'll wait until we've had a chance to run a close eye over it before we get too excited.
Via Sapphiretech.com
Sunny Ocean: 3D without the glasses?
We're not so sure about the name of the company, but the technology looks promising
Here's an idea that grabbed our attention - a 3D TV that doesn't actually need the glasses.
At this moment, we're still not sure if the 3D panels shown at CeBIT by Sunny Ocean Studios are actually in development or just a shiny prototype to generate interest. But one thing is for sure, 3D without glasses is an idea with potential, because it still looks like 3D TV at home is going to be hampered by the use of clunky glasses.
Sunny Ocean's 3D TV is apparently viewable from 64 different angles, something the company calls "unrestricted 3D TV". Product details are thin at this moment, but we're keen as mustard to find out more.
Berlin Brain Computer Interface: Mind control
Mind control should (could) be the next big thing, if only we could all stop hyperventilating over the wonders of 3D. Our interview with Australia's own mind control technology exponent Nan Do showed there's plenty of potential for gaming.
Not to be outdone, the locally based Berlin Brain Computer Interface company have a mind-controlled pinball demonstration on show at CeBIT this year - with all the obvious shades of Minority Report and Back to the Future Part 2.
The Berlin outfit uses electrical signals from the brain to trigger the flippers. The company has a particular emphasis on EEG acquired signals and developing new sensors that detect brain activity.
Players wear a complex-looking ECG cap which momentarily turns players into futuristic cyborgs. A quick bit of software testing reads the brainwaves, trains the player "how to think" and then the game begins.

Maybe one day in the future, all games will be played this way.
Via: BBCI