John Chambers, chairman and outgoing CEO of Cisco, met with US and international press at last week's Cisco Live conference. The twist this year was that he shared the spotlight, and more than a few jokes, with Chuck Robbins, who next month will take over Cisco as CEO while Chambers will become executive chairman.
Chambers, in a frank hour-plus press conference, tackled every question head-on without hesitation and called on Robbins to take the microphone when the focus was on the company's future.
No topic was sacred. They addressed Cisco's massive executive lineup changes, competition vs partnering with companies like EMC and VMware, acquisition vs internal development, and Cisco's priorities.
Chambers also talked about regrets, noting that he's had a few. (Cue the Sinatra music.) He also talked about his wife and kids, his legacy, his golf game, and his friend EMC chairman and CEO Joe Tucci. Here are edited excerpts of the conversation.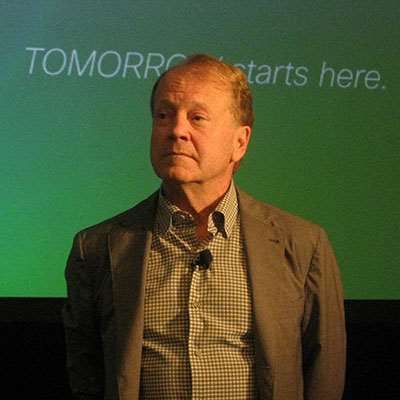 Cisco started as a partner to companies like EMC and NetApp in converged infrastructure and is competing with some of them. Now, smaller companies in the hyper-converged infrastructure market are coming on strong. What is Cisco's strategy to compete?
Robbins: EMC is here [at this conference]. The VCE business is actually accelerating. It also ties back to the notion that our customers want integrated solutions as opposed to separation of hardware and software. Because they want converged, they want hyper-converged. It's about the speed, the simplicity, and the automation they like.
We're very close to EMC. We're very close to NetApp. And we believe that those relationships will continue. We believe in the ecosystem. And I think that all of us are mature enough that, when we have areas that overlap, we have open communication about them.
When you look at what we've done with VMware, in the last couple of years, it's a great example. We've been very clear that VMware is a competitor. But we maintain the ability to partner with EMC, and continue to drive the VCE element of our portfolio, and jointly sell to the marketplace.
What went on behind the scenes of the announcement of the new executive team?
Robbins: One of the key things I asked of all of them was, 'Are you in for three to five years?' There are a few of those who had different aspirations. They're incredible friends. But we made the decision together that, based on where they wanted to go and what I needed from a business perspective, that they would do something else.
The whole discussion around 'flatter' and 'agile' was just a by-product of the decisions where we eliminated a layer in the organisation, and I just thought that, over time, flatter organisations can move faster. So that's what our aspiration is, and we'll continue work that way in the coming years.
Next: How will Cisco play in the white-label networking market?