Dell is not one to pass up the device extravaganza of CES 2017. The company is using the Las Vegas gadget show to unveil five major new products in the PC and monitor categories. They include a new version of the XPS 13, a Latitude 2-in-1 featuring wireless charging, and a workspace PC aimed at creative professionals.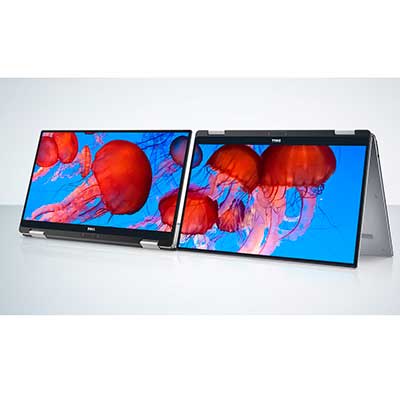 XPS 13 2-in-1
After recently updating the popular XPS 13 laptop with new processors and longer battery life, Dell is launching the first 2-in-1 model of the XPS 13 at CES 2017. Along with sporting a 360-hinge for folding the display back, the laptop offers differences including a body that is thinner and lighter than the standard XPS 13. The 2-in-1 version also opts for lower-power processors: the seventh-gen Y-series Intel Core processors (formerly known as Core M). That helps enable up to 15 hours of battery life on the convertible. The XPS 13 2-in-1 also features a 13-inch QHD+ touch-screen display that has practically no bezel on the top and sides.
The Dell XPS 13 2-in-1 is available with a starting price of US$999.99 (A$1359).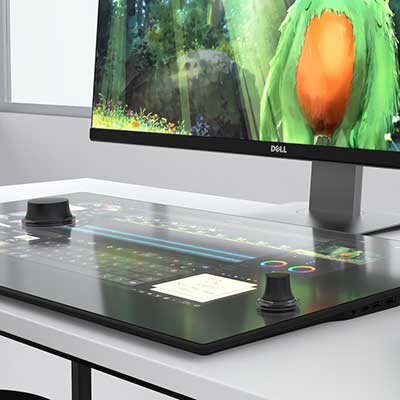 Dell Canvas
One brand-new product line making its debut at CES 2017 is the Dell Canvas, a workspace PC that's meant to lie flat on the desktop. Aimed at content creators (and competing with the Microsoft Surface Studio), the Dell Canvas features a 27-inch QHD display that has high sensitivity to pressure for drawing and writing on the display. The display can also be used at an angle, although Dell is envisioning that most users will want to keep it lying flat and have a second display attached to it for viewing the results of the work. The release of Dell Canvas is partly timed to coincide with the release of the Windows 10 Creators Update.
The Dell Canvas will be available 30 March with a starting price of US$1799.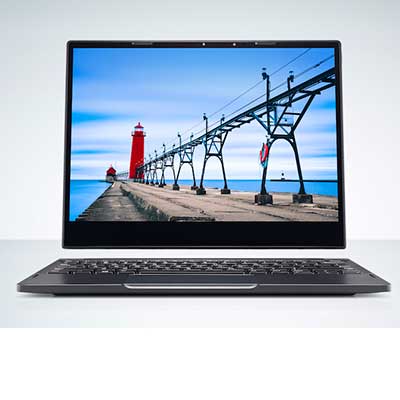 Latitude 7285 2-in-1
At CES 2017, Dell is unveiling a new concept for its Latitude line: wireless charging. Using magnetic resonance technology from WiTricity, the Latitude 7285 2-in-1 will be able to charge without the use of a power cord, in tandem with a charging mat and WiGig wireless dock. And because WiTricity's technology enables electricity to be transmitted even without direct contact with a charging mat, users will be able to charge the laptop just by setting it on their desk and situating the charging mat underneath the desk (as long as the desk isn't metal).
Dell said the Latitude 7285 2-in-1 was expected to be available in mid-2017. Pricing has not been disclosed.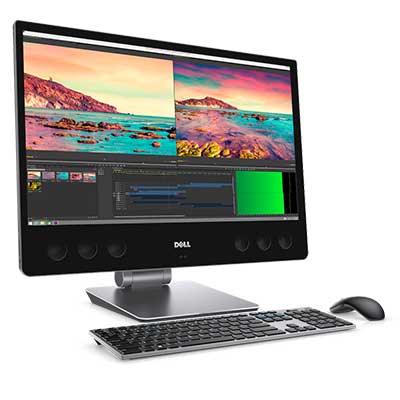 XPS 27 All-in-One
Aimed at providing an immersive visual and audio experience for users, Dell is debuting the new XPS 27 All-in-One at CES 2017. The PC features 10 speakers (at 50W per channel), which provides audio quality that once would've needed an external sound bar, along with a 27-inch 4K UHD touch display (with minimal bezel). The PC also includes plenty of horsepower via Intel Xeon processors and AMD Radeon Pro graphics.
The Dell XPS 27 All-in-One is available 5 January with a starting price of US$1499.99.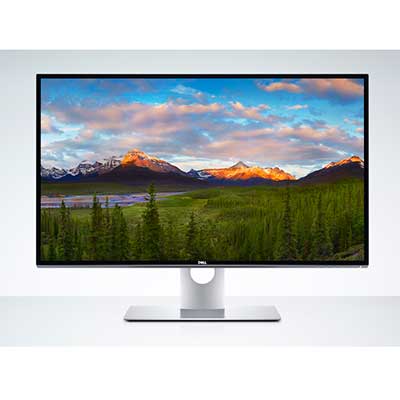 Dell UltraSharp 8K Monitor
In the realm of high-end external monitors, Dell is aiming to make a big splash with its announcement at CES 2017 of the Dell UltraSharp 32 Ultra HD 8K Monitor. The company said it was the first 32-inch 8K resolution display ever, with 280 ppi — four times more than UHD 4K — along with more than 1 billion colors and a total of 33.2 million pixels of resolution. The monitor is aimed at commercial industries that need to do a lot of image zooming, including photo/video editing and medical research.
The Dell UltraSharp 32 Ultra HD 8K Monitor is available 23 March with a starting price of US$4999.