Talkin' turkeys
The technology industry has brought great things to the world, but that's not to say it doesn't have its fair share of turkeys, either. For all their good intentions, tech vendors sometimes do things that, when analysed later, end up not reflecting well on their corporate image.
All it takes is a brief lapse of judgment, and bam, companies -- and sometimes, individuals -- find themselves backpeddling against the hot glare of industry scrutiny. Lucky for them, CRN US has been keeping a close eye on this sort of thing over the course of the year. You could say we haven't missed a misstep.
We present eight examples of tech industry turkeys for 2014.
8. Microsoft's channel miscommunications
Microsoft angered some partners early in the year when it changed Office 365 incentives, and did so again in July by announcing a plan to provide free email migration services to customers. In both cases, many partners were blindsided because they had no advance warning of the changes. That speaks to an underlying lack of communication that partners find concerning.
Partners understand that Microsoft is running a business and might change channel programs in ways they don't agree with. At the same time, many feel Microsoft isn't listening as closely to them as it has in the past. And, really, that's the bigger issue here and one Microsoft should address, sooner rather than later.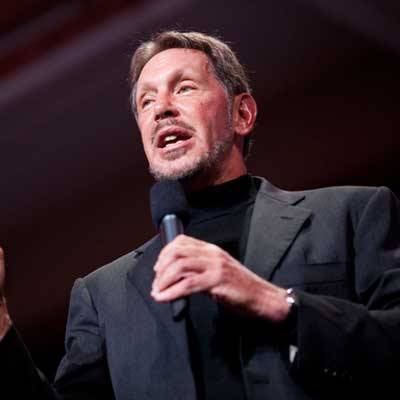 7. Oracle's leadership dog-and-pony show
A couple of hours before its first-quarter earnings in September, Oracle dropped what sounded at the time like a bombshell piece of news, announcing that CEO Larry Ellison (pictured) would be stepping down as CEO. Safra Catz and Mark Hurd, co-presidents at Oracle since 2010, would be taking over as co-CEOs, the vendor said.
But while the management shuffle isn't without significance, turns out it's not that big of a change at all. In the end, everyone will keep doing the jobs they've been doing. At least that's what Ellison, Catz and Hurd said when analysts peppered them with questions during the call.
OK, but if there's really nothing to see here, people, then why get everyone all worked up by making the announcement?
6. Red Hat's snub of Piston Cloud
Back in February, Red Hat abruptly disinvited OpenStack startup Piston Cloud Computing from its annual customer conference, refunding the money it had paid to be a sponsor for the event. But a few hours later, Red Hat changed its mind and reinvited Piston Cloud.
What was behind the drama? It later emerged that Piston Cloud had beaten out Red Hat for a big customer contract, and some folks at Red Hat didn't like that much. Fortunately, reason prevailed and then-Red Hat CTO Brian Stevens publicly apologised to Piston Cloud on Twitter.
This was a case of Red Hat basically reacting in a take-my-ball-and-go-home kind of way to a fairly commonplace business scenario. And for that, Red Hat earned a spot on this year's Tech Turkey list.
5. VMware disinvites Nutanix, Veeam from partner conference
Converged infrastructure startup Nutanix and storage vendor Veeam got a bit of a surprise in February when VMware informed them they'd no longer be welcome at its annual partner conference.
VMware hemmed and hawed about its decision for a bit, then suggested that Nutanix and Veeam were now what it considered competitors and would, therefore, not be privy to its partner road map and other privileges.
A month later, VMware entered the storage market with its VSAN technology. It later emerged that VMware was unhappy about Nutanix hiring a bunch of its engineers. In the end, VMware came away looking like it had somehow forgotten how to play the "co-opetition" game.
Next: Cisco stops shipping Invicta storage
4. Cisco stops shipping Invicta storage, delays resumption of shipments
Cisco paid US$415 million last year for flash storage vendor Invicta, but integrating the technology with its own products has proven tougher than it, perhaps, imagined.
In September, Cisco stopped shipping its appliance and scale-out version of Invicta due to performance issues. While it has resumed shipments of the appliance, the scale-out Invicta product won't resume shipping until at least early next year.
Cisco insists that it's still committed to Invicta, but partners aren't so sure. Some weren't sure when Cisco first announced the deal, for that matter.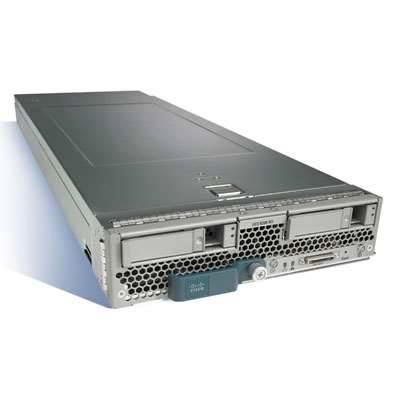 3. Carl Icahn
Legendary activist investor Carl Icahn continued to apply his unique brand of persuasion to tech companies this year, most notably Apple, whose shares he claimed were half what they should be in a letter to CEO Tim Cook in October.
One tech executive who is no fan of Icahn is Dell Computer CEO Michael Dell. Of course, he has good reason not to like him, seeing as how Icahn fought his attempt to take Dell private tooth and nail for more than a year before finally giving up last September.
It doesn't appear that time has softened Dell's stance, either.
"He lies, he has no ethical boundaries, he'll say anything, do anything. I have no time for him," Dell said of Icahn in an October interview with The Channel Company CEO Robert Faletra at the IT Best Of Breed conference.
2. Juniper CEO steps down in less than year amid controversy
Juniper Networks' Shaygan Kheradpir stepped down in November after less than a year on the job. While no one at Juniper is saying what exactly he did, one theory out there is that chairman Scott Kriens didn't like his handling of a certain customer.
Kheradpir's transgression may never be revealed, but we're going to go out on a limb here and put him on the list of this year's Tech Turkeys -- although given Juniper's lacklustre financial performance this year, some shareholders would probably like to put the whole company on the list.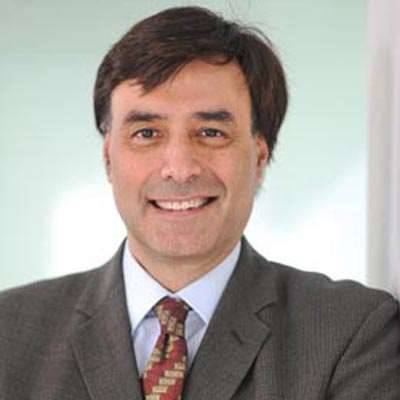 1. Apple apologises for iOS 8.0.1 glitches
The lovefest accompanying Apple's release of the iPhone 6 was dampened somewhat by its botched handling of the iOS 8.0.1 release, which caused problems for many customers. Many industry watchers felt that Apple rushed out the update without doing enough testing.
Apple ended up pulling the software from its App Store when some users reported losing cellular service and Touch ID functionality after downloading the update.
Will this keep people from lining up outside Apple stores for future iPhone releases? Probably not. But it's definitely the kind of gaffe that will land a company on CRN's Tech Turkey list.
This article originally appeared at crn.com