Facebook has refused to remove pictures of Jordanian Pilot Moaz al-Kasasbeh being burnt to death by ISIS, despite receiving scores of complaints.
The graphic stills from the original video of al-Kasasbeh being immolated in a cage appear on the Facebook page of the controversial Britain First organisation.
"We have reluctantly posted these images because ignorance is not bliss," the organisation says in the post, before concluding "may he rest in peace".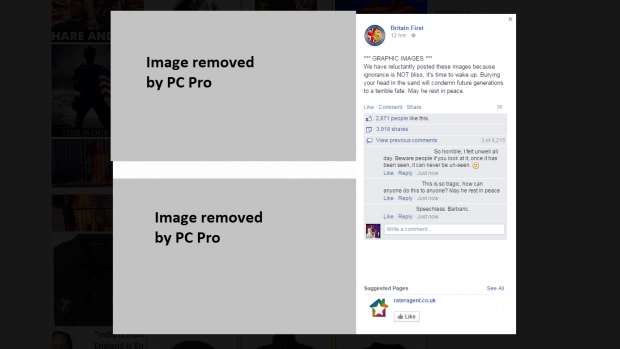 We've spoken to a number of Facebook users, many of whom didn't wish to be named, who have complained to Facebook that the images violate the social network's terms of use because they feature images of graphic violence.
However, Facebook has issued the same response to all of them, stating: "We reviewed the photo you reported for containing graphic violence and found it doesn't violate our Community Standards."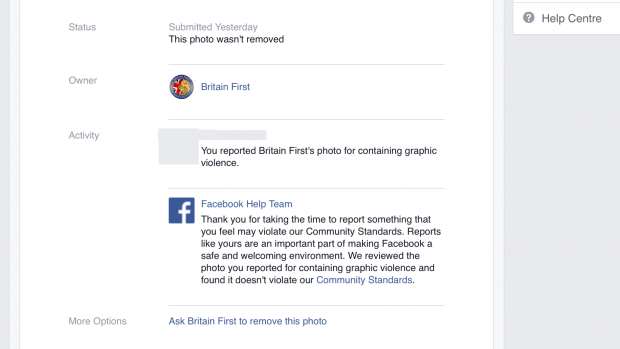 Other sources have claimed they have tried to report the images to Facebook, but the option to report for graphic violence has been removed. At the time of writing, the post was still accessible and the images unobscured.
This isn't the first time Facebook has courted controversy over depictions of the murder of hostages by illegal groups. In 2013, the website reinstated a previously blocked video showing the decapitation of a woman in Mexico, saying users should be free to view it and share it so that they can condemn it.
We contacted Facebook to ask why it had allowed the images to remain on the site, but hadn't received a response at the time of publication.
This article originally appeared at pcpro.co.uk