Apple revealed a familiar looking iPhone 6s to the 2,000 invitees at San Francisco's Bill Graham Civic Auditorium, and to put it mildly, the response he got was mental. Grown men, and women stood up, clapped like demented sea lions, hollering at the top of their lungs.
Why? Good question. After all the iPhone 6s looks almost identical to the iPhone 6 that was launched a year earlier previously. However - and this is crucial - Apple is the world's biggest technology company and the iPhone has become the most successful smartphone, outselling every other model many times over. The iPhone 6s will almost certainly extend its reign.
The iPhone 6s' biggest updates are undoubtedly the new 3D Touch display, which adds a new dimension to the touchscreen and the new 12-megapixel iSight camera. Other upgrades - as you'd expect from an 'S' series iPhone - include a faster processor and graphics, plus the latest iteration of Apple's mobile OS, iOS 9.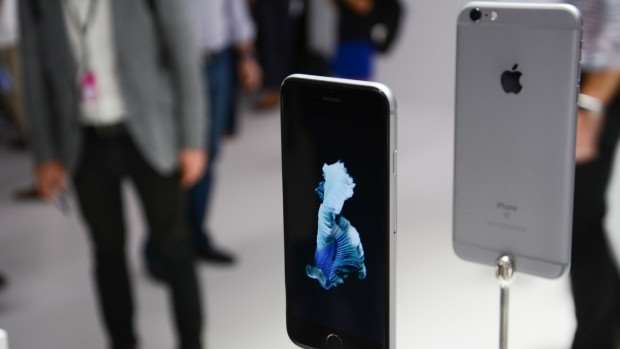 Apple's new mobile OS represents a significant step forward, adding, among other things, a smarter Siri, upgraded core apps and - so Apple claims - a lighter touch when it comes to battery life.
As usual, prices will follow the same pattern as last year, with the entry-level 16GB iPhone 6s costing $1079, the 64GB going for $1229 and the 128GB $1379. Apple will be keeping the iPhone 6 and 6 Plus on the books, and the iPhone 5s will now be the firm's entry-level model.
At a glance
3D Touch display with new Taptic engine

12-megapixel iSight camera with larger sensor and 4K video capture

5-megapixel front-facing camera with screen-based True Tone "flash"

Faster A9 processor with integrated M9 motion coprocessor

Always-on Siri

Tougher glass is "strongest in the industry" but no sign of sapphire crystal topping

New Rose-gold colour option
3D Touch
The most notable new feature on the iPhone 6s is the new 3D Touch display. For those of you who aren't familiar with this, it's similar to the Force Touch feature that Apple has slowly been implementing across its devices the Apple Watch announcement late last year.
Put simply, 3D Touch can tell how hard you're pressing and react accordingly. Tap the screen as you would regularly and you'll notice no difference, however a longer and more forceful touch activates secondary options. It's best to think of Force Touch as the touchscreen's answer to the right click. About time, too.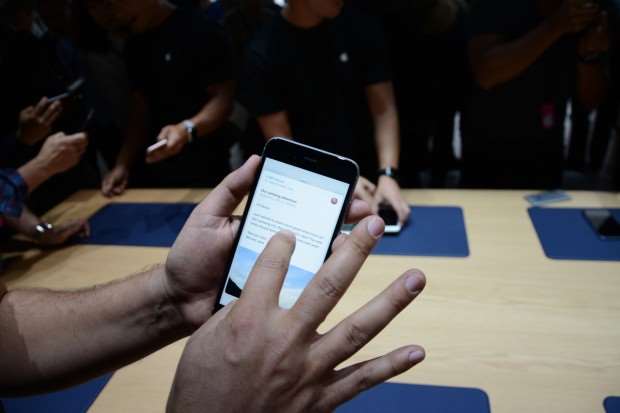 Anyone who owns or has used an Apple Watch and one of the new MacBooks will know that Force Touch feels very different to use in its current two formats. When you use the Force Touch touchpad on a MacBook, it responds by offering a satisfying (instant) click. The Apple Watch's response is a (slightly delayed) tactic pulse. The iPhone's 3D Touch falls into the latter category, using capacitive sensors integrated into the backlight of the display, combined with the normal touch sensors and accelerometer to offer super-responsive pressure sensitivity.
A basic example of how 3D Touch will improve the way you use your phone can be found on the homescreen: press hard on the Camera icon and up will pop a context-sensitive menu offering direct access to various different options - you can launch straight into selfie mode, for instance - while pressing hard on your Instagram icon will give you the option to skip straight to your activity feed.
The best thing about 3D Touch is that it's actually a useful feature. It takes 30 seconds to learn and after you've used it once, you'll be left thinking "why has this taken so long to arrive?"
Next: how's the camera?