The "next generation" MacBook Pro was kept safely behind glass for media viewing the device after Tim Cook and friends' mammoth two-hour WWDC keynote. Take a peek at its 220ppi screen and thin design.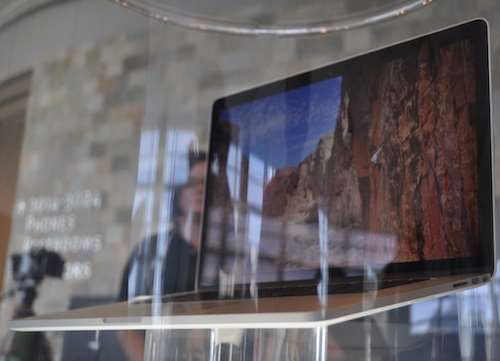 Retina display
Apple has brought its retina display, first seen on its latest iPad, across to the 2012 MacBook Pro. The notebook has a 2880×1800 screen resolution, which equates to 5.1 million pixels over the 15in screen - 3 million more than in a standard HD TV.
The IPS display manages a 178 degree viewing angle, and has 75 per cent less reflection and 29 per cent higher contrast.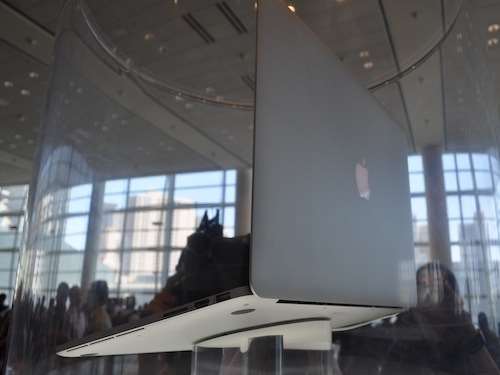 Form factor
It's not quite as thin as the MacBook Air and has sacrificed its optical drive. It measures 0.71in thin (compared to the current 0.95in generation) and weighs 2.04kg - making it the lightest MacBook Pro to date. It also includes a full sized back-lit keyboard and glass multi-touch trackpad.
Apple has taken the plunge and included two USB 3.0 sockets for up to 5Gbps data transfers. The MacBook Pro also sports two Thunderbolt ports for supercharged 10Gbps connection. There's also an SDXC card reader slot, HDMI port, and MagSafe 2 charger socket and headphone jack.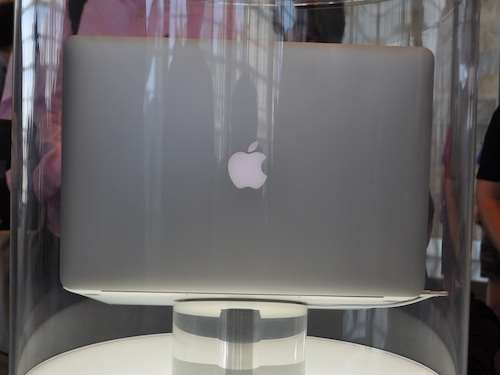 Apple has taken on Intel at its own game with its new range of notebooks. Traditionally launched to rival Apple's MacBook Air form factor, Apple says Intel's ultrabooks can't come close to copying its original products.
The MacBook Pro is boosted with Core i5 and i7 quad-core processors and up to 16GB of RAM, coupled with a 1GB Kepler Nvidia GeForce GT 650M graphics card, for a 60 percent graphical improvement on any notebook Apple has ever made. Plus all storage is flash based, meaning super fast access to the 768GB drive with minimal battery consumption.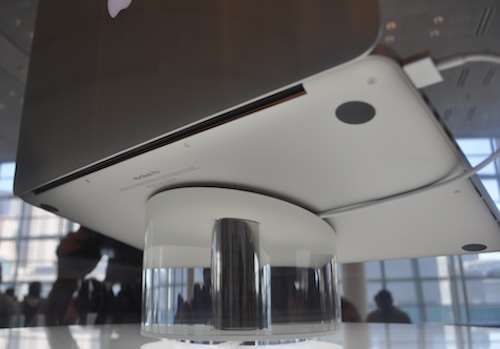 Audio
The new MacBook uses a 720p front-facing camera for HD FaceTime chats. Apple has also packed in two mics for a clearer audio interaction. They're added also as a means to help improve the new Siri-style dictation function that will come with OS X Mountain Lion.
The 15in Core i7 MacBook Pro is available now from $A2499.