While all eyes are on self-driving and semi-autonomous cars, Ford has revealed a new type of smart vehicle at Mobile World Congress in Barcelona - the MoDe e-bike.
There are two versions of the bike, the MoDe:Me for urban commuters and MoDe:Pro for "urban commercial use".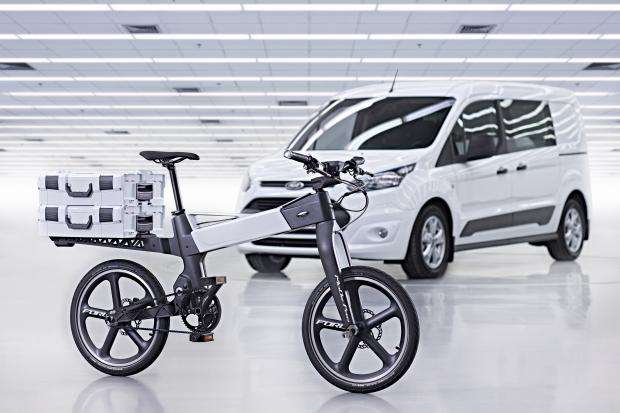 There are two primary differences between the MoDe:Me and MoDe:Pro. The first is that the Pro has a rack on the back, which is fairly predictable given its target audience. The second is that the Me can be folded up and taken on public transport, whereas the Pro can be stowed in commercial vehicles, such as Ford's own Transit Connect, as well as being folded up.
Other than that, the specs are the same - both come with a 200W motor with 9mAh battery, which can help users achieve speeds of up to 15mph without excessive effort through pedal assist.
You may be thinking this sounds remarkably like any other e-bike on the market, there are several features that set the MoDe cycles apart.
Both the Pro and the Me are kitted out with a rear-facing ultrasonic sensor, similar to that seen on connected cars. This allows the bike to deliver feedback to the rider, such as having the handlebar vibrate when a vehicle is overtaking. The handlebar lights will also come on automatically, alerting other users to the presence of the bike.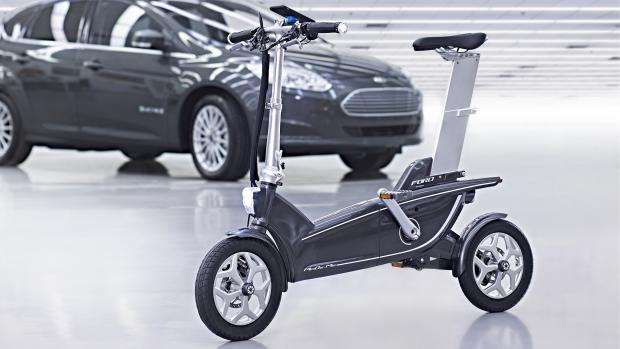 The MoDe:Me and MoDe:Pro also both work with an app developed by Ford called the MoDe:Link.
MoDe:Link will, according to Ford, provide the rider with navigation aids, including handlebar grip vibration to let them know when and in which direction to turn. This will also automatically trigger the appropriate indicator.
Additionally, it includes "smart routing", which "integrates journey planning with personal vehicle and public transport networks, which can be filtered by cost, time and amount of cycling".
It also includes information on the weather, parking costs and charging stations.
If all this has whet your appetite, we have some slightly unfortunate news. Not only does the MoDe:Link app only work with the iPhone 6, the whole system is currently in the prototype phase.
Nevertheless, we think this project has huge potential for cycling in towns and cities and look forward to it, hopefully, becoming a reality at some stage in the future.
This article originally appeared at pcpro.co.uk