One revelation that shines out is how polarised the all-in-one market is. At the low end sit the cheap nettops that make no bones about their limited power. "Never mind the performance," they seem to say, "just look at how simple and cheap we are!"

It's a persuasive pitch: when the Eee Top was first wheeled out, even the normally down-to-earth Barry Collins was heard to entertain the idea of buying one for his kitchen. At the opposite end of the scale sit systems such as the Apple iMac, HP and Sony units, which wear their luxury labels with pride.

Perhaps it's no coincidence that, while the likes of Asus and MSI focus on price, these household brands are more concerned with style. And again, it works: however rational we may imagine ourselves to be, most of us would still rather pay a bit more for a gorgeous lifestyle such as the Apple iMac.

What's left in the middle, though, is an uneasy compromise. The Dell Studio One 19in is too expensive to be kitchen PC - it's more than twice the price of the Eee Top - but it's no competitor to the big boys. They're still neat, and perfectly adequate for desktop computing, but in this awkward mid-market sector the benefits of the all-in-one format look rather less persuasive. It will be interesting to see how things develop here.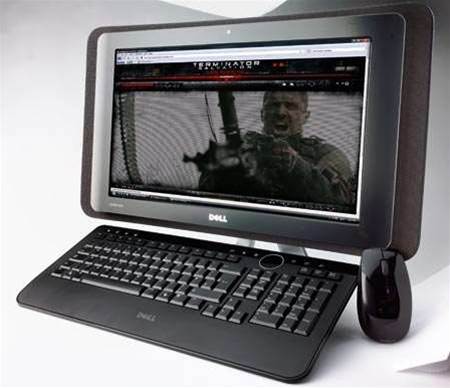 The future of home PCs? Dell's $2,000 Studio One 19 all-in-one is an impressive machine, but the weak link is gaming performance

It's also interesting to note that even the most powerful machine here (
the iMac
) scored only 1.44 in our 2D benchmarks, and couldn't play 3D games at anywhere near native resolution - and this in a market where upgrading the CPU or graphics system is out of the question.
Clearly manufacturers have concluded that today's mid-range processors are powerful enough for most purposes, and faster ones don't justify the cost - a position with which we agree, as you'll know if you followed our
CPU update
.
All the same, it does mean that speed demons, and gamers in particular, are ill-served in this particular market, and if the notebook market is any guide this isn't likely to change any time soon. The all-in-one market is certainly growing, but for enthusiasts at least the conventional desktop has life in it yet.