Fujitsu has set its sights outside of Japan with its upcoming quad-core Ice Cream Sandwich-toting smartphone and is firmly aiming for the high-end market with a 13.1MP camera and fully waterproof design. Here's what we made of Fujitsu's power-house prototype...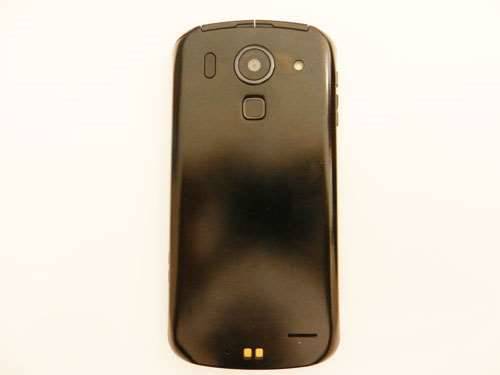 Design and build
Fujitsu's quad-core phone is a little on the chunky side – then again, we have been a little spoilt with ultra-thin handsets as of late. The phone feels surprisingly light and its 1920x720 LCD display is nice, bright and very sharp – just how we like them.
A micro HDMI port and headphone port at the top of the phone are plugged up by two covers to ensure waterproofing. The back of the phone looks unremarkable and plain, but we were told that the finish has yet to be decided and the three physical buttons on the front may become soft-keys come its final release.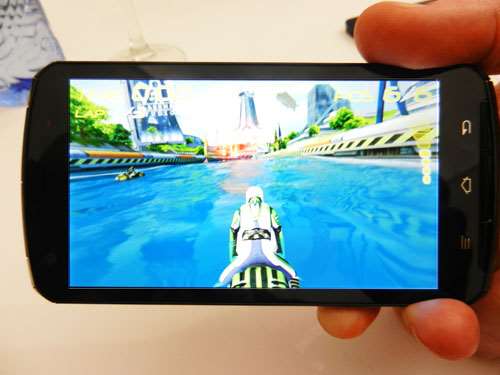 Performance
The stock Ice Cream Sandwich OS runs smoothly on the Tegra 3 silicon (as expected) and swiping and prodding our way through the menus posed no challenge for the quad-core beast while the ever-popular Riptide GP game ran buttery smooth.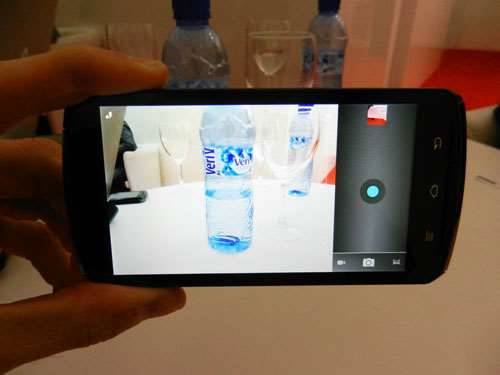 Camera
Images taken with the camera were decent given Fujitsu's 13.1MP image sensor, but we found the camera app to be a bit buggy, with a few hang ups and slow focusing. Again, given that this quad-core phone is a prototype, we're confident that the final version will deliver.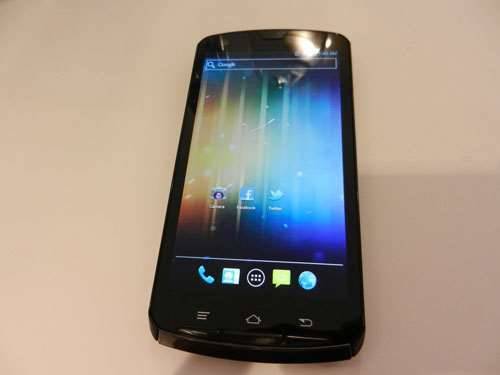 First impression
We added a few dashes of salt to our opinions on Fujitsu's quad-core phone given its prototype label and lack of a full spec list. The hardware powering the phone is solid, minus a few camera bugs, which will undoubtedly be ironed out. Although it might not be the sexiest looking handset around, it'll happily spend half an hour soaking in the tub, which is more than we can say for most of our gadgets.