Microsoft is muscling back in to the smartphone market in a big way. And, like a weightlifter with a keen interest in military history, it's bringing some very big guns.
First came Nokia with its wireless-charging, NFC-toting new Lumia handsets, and now Microsoft has unveiled the second of its massive arms: HTC's new Windows Phone 8X and 8S, named as the flagship phones for the new mobile OS by Steve Ballmer at its launch event in New York.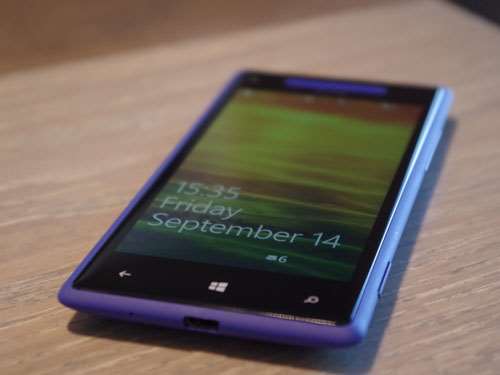 Design
Like Windows Phone 8, the handsets are square and colourful. The design is touted as 'seamless', with every part – including the camera and buttons – lying flush with the case. The components are stacked along the spine, giving the handsets very thin, smooth edges. Both feel lighter, slimmer and slim and more pocketable than the Samsung Galaxy S3, but the firmly rubbery construction means they don't have the delicate, hope-I-don't-snap-it feel of the iPhone 5.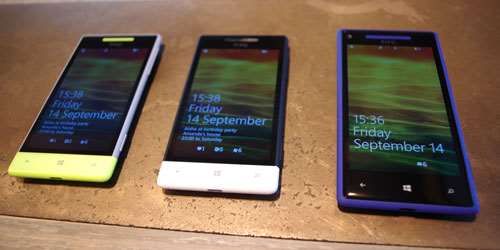 Power
Although there's no quad-core in HTC's new devices, neither is lacking in power, with both phones running dual-core versions of Qualcomm's new S4 chips: the 8X a 1.5GHz backed by 1GB RAM, the 8S runs a 1GB chip with 512MB RAM. We're still only getting the briefest looks at Windows Phone 8, but from what we've seen so far it appears to be very fast and smooth.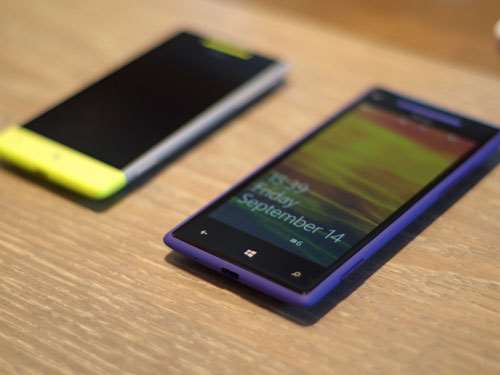 Sound
Like HTC's highly successful One X, the 8X incorporates Beats Audio, which means each phone contains two small amplifiers that boost the sound from the headphone jack and the built-in speaker – where every other phone packs around 1W of amplification, the Beats phones feed 2.5W into your headphones.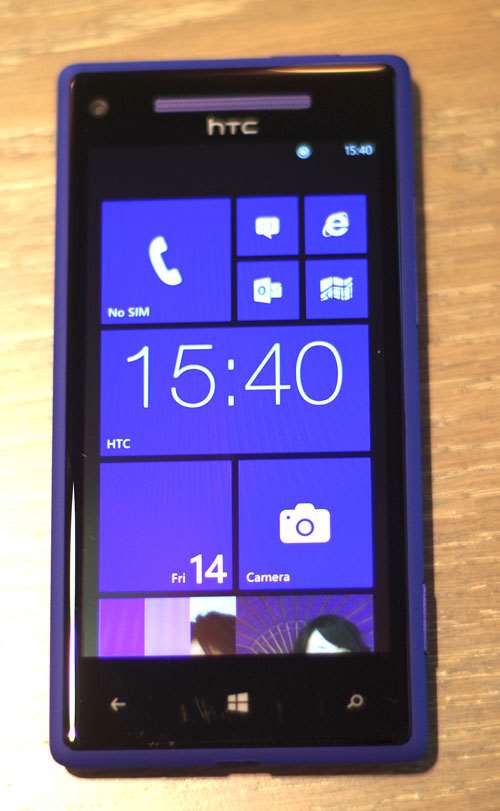 Display
The 8X's 4.3-inch 1280x720px display is bright and crisp, and the 8S's smaller 4-inch screen is none too shabby either; both have superb viewing angles. Neither are retina display-beaters, but the smooth animations of Windows Phone 8 and the way the OS themes match the cases make for a really nice visual experience.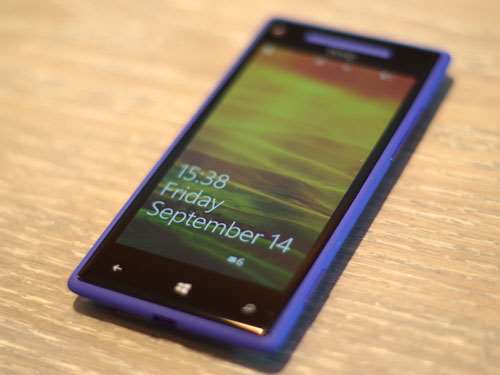 Camera
The 8MP and 5MP rear cameras appear fast and fully-featured, but it's the 8X's front-facing camera that represents a bit of a breakthrough: it's tiny, but offers a wide angle, an aperture of f/2.0 and 720p video, giving video calling via Skype (which is built into Windows Phone 8) a new dimension.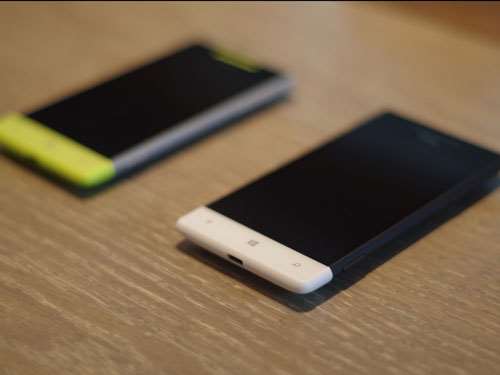 Overall
Nicely designed, colourful and packing an exciting new OS, HTC's new smartphones appear fresher and more futuristic that the latest offerings from Samsung and, dare we say it, Apple.
Oddly enough it's the smaller, 4-in-screened 8S that has really tickled our fancy, with its trendy two-colour design (the grey/yellow combo is particularly fetching) and arched, slender form. It might not be a 4G-packing powerhorse, but if it's priced as attractively as it's designed then we reckon HTC will move these by the ton.
And don't assume that these phones will be short on apps – thanks to a shared core, for every new app that's developed for Windows 8 Pro and RT, it's a short step for the developer to make a Windows Phone 8 version.