This year's Mobile World Congress looks to be pretty tame in terms of the number of major announcements, but the show is playing host to arguably the most hotly-anticipated launch of 2019: the Samsung Galaxy S9.
The smartphone won't land on Australia shores until March, though local telcos are launching pre-order programs and naming their prices. Optus kicks off pre-orders on Tuesday, 27 February, with the 64GB version of the phone available on a 24-month plan for $85 per month. Telstra will also launch pre-orders from 27 February.
Now the Galaxy S9 has been officially unveiled, we've been hands-on with it to find out if it measures up to last year's model.
Design
The Galaxy S8 was a pretty radical reinvention of Samsung's design formula, so the prospect of the company making another major change immediately afterwards was fairly unlikely. Sure enough, the Galaxy S9 is the spitting image of its predecessor, save for a few minor tweaks.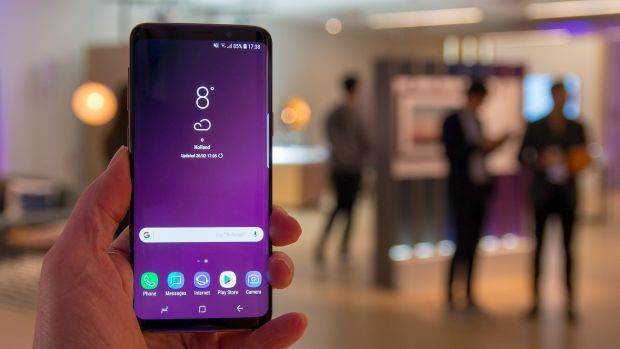 Aside from that, Samsung has somehow managed to make the Galaxy S9's top and bottom bezels even thinner. It's only a tiny reduction (after all, there's hardly anything to shave off) but the screen-to-body ratio is even more impressive than the Galaxy S8. The dimensions are virtually identical, too. It's half a millimetre thicker than its predecessor and 10g heavier, but the difference is beyond negligible. It's still thin, light and lovely.
As with the previous generation, Samsung is launching two versions of the Galaxy S9: the regular version and the larger Galaxy S9 Plus. Again, there's no real differences here either in terms of design, it's functionally identical to the Galaxy S8 Plus.
This isn't a criticism, though; the Galaxy S8 is hands-down the best-looking phone on the market, so the fact that Samsung hasn't decided to reinvent the wheel is actually something of a relief. Instead, they've made a series of small, sensible adjustments to refine an already near-perfect package. Oh - and it also now comes in purple.
Display
Likewise, the S9's screen is also a dead ringer for the one carried by its predecessor, with a 5.8-inch (or 6.2 inches in the case of the S9 Plus) QHD+ Super AMOLED panel and an aspect ratio of 18.5:9.
As with the design, there's little to complain about, any resolution higher than QHD is an unnecessary drain on battery power, and the quality of Samsung's displays is already pretty much unimpeachable. The main change for the display is software-based; the S9's whole user interface is able to rotate, meaning you can use the phone in landscape mode at all times, if that's what you'd prefer.
Specs and hardware
Once again, Samsung has changed very little about the S9's internal components. It's using Samsung's latest Exynos 9810 CPU, which has a very slightly faster clock speed than its predecessor. It's still sporting 4GB of RAM, though, while the S9 Plus has a larger 6GB allocation. Elsewhere, storage still starts at a generous 64GB, and is upgradeable to 400GB via microSD.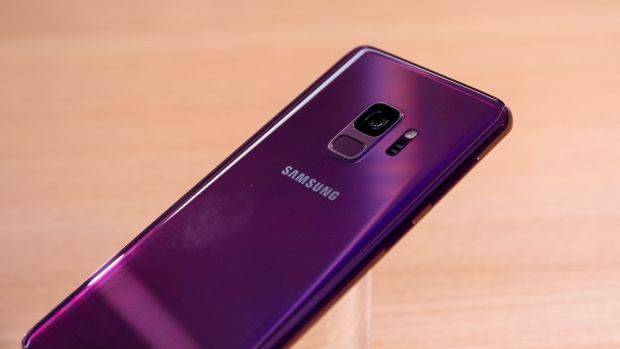 Some may be tempted to complain about the lack of a meatier upgrade here, but it's worth remembering that the S8 was an absolute beast; way more powerful than the average user is likely to need. It could, after all, power an entire desktop environment through Samsung DeX. The S9 may only have gotten a comparatively minor upgrade in terms of hardware, but we're still confident that it'll be able to outpace most, if not all, of the competition.
Battery and charging
The battery hasn't been upgraded either, and remains at 3000mAh for the S9 and 3500mAh for the S9 Plus. It's possible Samsung is still playing it safe after the whole Note 7 fiasco, but whatever the reason, we'd expect the slightly more powerful components to result in a (marginally) shorter battery life compared to the Galaxy S8.
This is a bit of a disappointment, seeing as the S8 was also less long-lived than its predecessor, but we'll know more about the battery's limit once we've put it through our full suite of tests. Happily, fast-charging is still featured, both cabled and wireless, so filling back up in a hurry shouldn't be a problem.
Camera
The one aspect which has received a fairly substantial improvement is the camera. The S9 and S9 Plus both feature wider f/1.5 apertures resulting in vastly improved low-light photography. It's also twinned with a smaller f/2.4 aperture, and the phone can flick between the two on the fly, automatically detecting the lighting conditions and picking the best one to suit the situation.
The S9 also features dual-pixel phase-detect autofocus and optical image stabilisation, but the S9 Plus is even more impressive, with a dual-lens setup for the first time on a Galaxy S model. This adds an extra telephoto lens with 2x optical zoom to the S9's existing camera setup, both of which support OIS.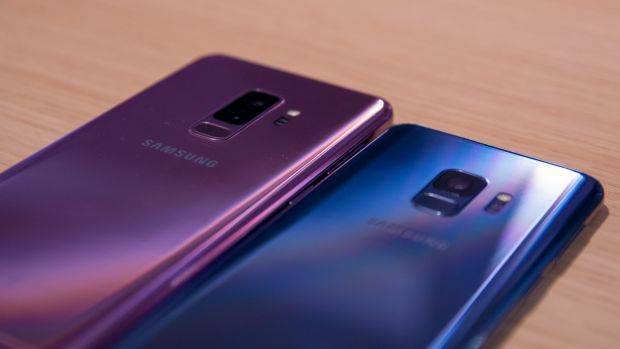 There a few neat tricks the camera can do too, such as recording 960fps super slow-mo footage at 720p (although limited to six-second videos), and iPhone X-style 'AR Emojis' - although they seem just as pointless as Apple's Animojis. Samsung's digital assistant Bixby has also been improved, and can now perform tasks like live translation and offer automatic identification of food along with nutritional information.
Features
As mentioned above, some of the features Samsung introduced with the S8 have been tweaked and upgraded. Bixby's capabilities have been expanded, and the DeX desktop dock, which allows you to connect your phone to it and use it like a desktop PC, has also been redesigned.
Samsung DeX now supports multiple resolution settings (rather than just scaling the display), and you can now apply IT policies to its use, such as only letting DeX open certain apps. You can also apply company branding, so that your corporate logo is set as the wallpaper whenever it's in desktop mode.
The DeX dock itself has been redesigned, too. Instead of being a little stand that your phone slots into, the DeX is now more like a flat horizontal pad that the S9 sits on top of. This allows you to use the phone's screen as a touchpad, which is a nice idea. The ports have also been moved to the front of the device, making them much more accessible for connecting external keyboards, USB drives and the like.
As for the rest of the features, IP68 waterproofing is still present and correct, as are the facial recognition and iris-scanning unlock methods introduced with previous devices. It's also still got a headphone jack, which will be a relief for some audiophiles.
Verdict
Samsung faced a challenge in improving on the S8. When a phone gets that much spot on, there's not an awful lot you can do to make it better, and this has proven to be the case with the S9. There are a few minor improvements, but aside from the camera, there's no real major changes.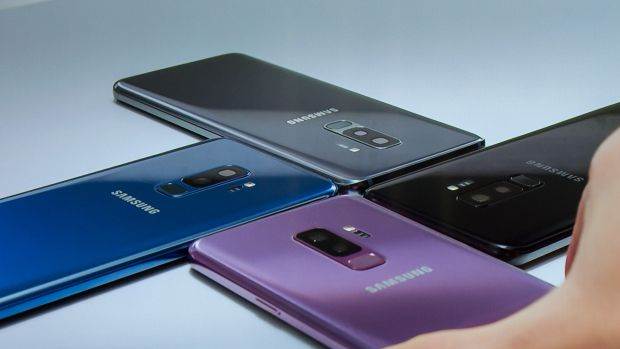 Again, this isn't a criticism. While we wish Samsung had made more of a leap forward, we can't find anything to dislike about the S9, and it's already shaping up to be one of the best phones of the year.
Just like its predecessor, the S9 is an absolutely superb phone. The only problem is that it's not really any more superb than the S8, which raises the question, has Samsung reached the upper limit of smartphone design?