In the world of the smartphone, 2016 is the year photography. With performance all-but topping out, the leading brands are putting all their effort into snappers, and we've seen plenty of innovation so far. In the battle for imaging supremacy, the new HTC 10's big play is to draw a bead on outright quality, while boosting the capabilities of the front-facing camera.
And, in a bid to convince the waiting public, HTC has already submitted the HTC 10 to the imaging benchmark specialists at DxO Labs. The results speak for themselves: the HTC 10's "Ultrapixel 2" camera scores an overall 88, putting it on a par with the superlative Samsung Galaxy S7 camera. It's a huge step forward from last year's disappointing HTC One M9, which scored a mere 69.
What makes it so special? The sensor is behind much of it. The HTC 10 has a 12-megapixel sensor, with the same size pixels as the Nexus 6P (1.55μm). The difference is that this camera has optical image stabilisation, a brighter f/1.8 aperture, plus support for RAW image files. HTC says it has completely revamped the image processing algorithm as well.
The big news for the front-facing, 8-megapixel "Ultra selfie" camera is that it's the first on any phone to get optical image stabilisation. This should improve quality in low light conditions and smooth-out selfie videos, something HTC says is becoming increasingly popular on social networks. The f/1.8 aperture and 1.34μm pixels ought to help keep the quality high as well.
Design, look and feel
The HTC 10 isn't a huge departure in terms of its design but it does - in typical HTC fashion - look great. It's built out of a chunk of rigid-feeling aluminium and comes in gold, "carbon" grey and "glacier" silver colours.
Like the HTC One M9 of 2015, there's a curved rear panel here with an attractive, brushed metal finish while the camera is mounted, alongside the dual-LED flash and laser autofocus sensor, top-centre. In fact, this part looks so similar that from a distance you might mistake the HTC 10 for a One M9.
Get a little closer, however, and you'll quickly discern the big design change: the HTC 10 has a whacking great chamfer surrounding the whole of the rear panel, with a broad, exposed, polished metal surface. It looks great, and the detailing around the edges, with the textured power button, and volume rocker on the right, headphone jack on the top and USB Type-C port on the bottom, is spot on.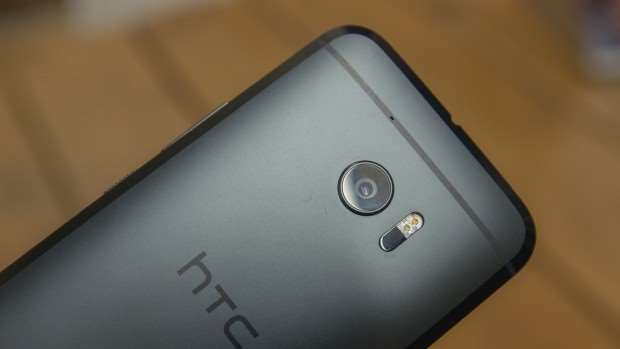 One other difference you might notice between the HTC 10 and its forebear is that there are no longer twin speakers facing forwards, flanking the display.
The 10's speakers are still BoomSound-branded, but this time, it's BoomSound Hi-Fi, with a front-facing "tweeter" above the screen and a downwards-firing "woofer" on the bottom edge.
The idea is to mimic traditional speaker design, but the result isn't a revelation. It's loud for a smartphone, but still sounds tinny, and after my first listen I have to say I prefer the sound that the One M9's speakers kick out.
HTC has returned to capacitive buttons for this iteration of its flagship smartphone, with LED-backlit back and recent apps keys flanking a physical home/fingerprint reader button.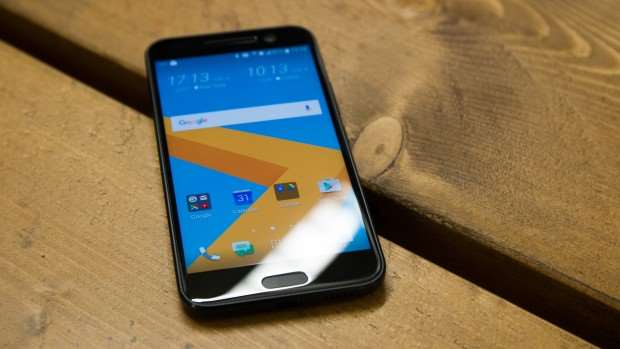 Display, audio and software
Elsewhere, there's the usual round-up of updates and improvements. The display uses HTC's Super LCD 5 technology with "cinema-grade" colour tuning, which HTC covers 92 percent of the NTSC colour gamut and helps the display look "almost as vivid as an AMOLED" display. It's certainly very colourful, but as good as AMOLED? I'm not so sure.
The screen measures 5.2 inches across the diagonal with a resolution of 1,440 x 2,560, so should be plenty sharp enough while in other news HTC is claiming it has the fastest touchscreen responsiveness in the industry, with a lag of 120ms compared with the Samsung Galaxy S7's 170ms (HTC's figures).
Aside from the new BoomSound Hi-Fi speaker setup, the phone supports high-resolution audio, both for output upscaling and in stereo recording via the onboard microphone. HTC is also bundling a pair of Hi-Res Audio certified headphones in-ear headphones in the box.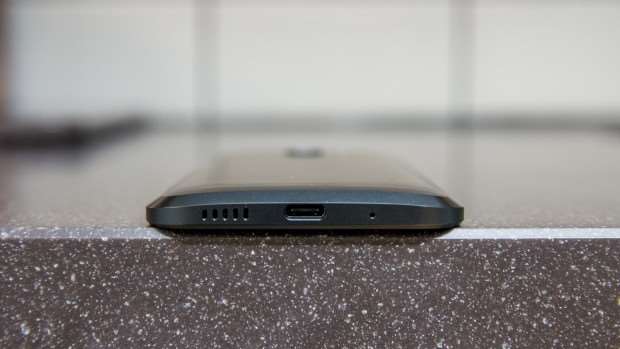 As for software, HTC continues to run its own Android skin on the HTC 10. That's a touch disappointing when stock Android is so good nowadays, but at least there is a subtle difference to the approach this year. For 2016, HTC has redesigned Sense to look much more like stock Android, adopting Google's "Material design" look throughout the user interface and bundled apps.
In fact, HTC has also worked with Google to remove the duplication of core apps that you get with so many other Android smartphones. Thus, there's only one gallery app - Google Photos - one messaging app, one Music app and so on. It's goodbye to those endless, irritating "do you want to make this the default" nags, and a good thing, too.
And there's a few neat new features as well, including the ability to place icons wherever ou like on the home screen, and resize them, plus native support for Apple Airplay throughout the UI.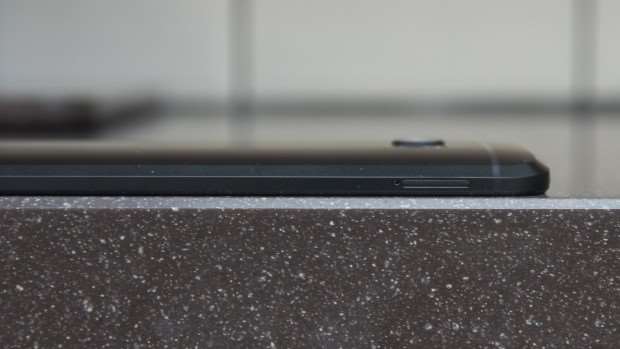 Core specs and performance
As you might expect of a flagship device, the HTC 10 is powered by the very latest, greatest smartphone componentry. It has a Qualcomm Snapdragon 820 SoC, with 4GB of RAM and 32GB of internal storage, backed up with a microSD slot that supports (in theory) up to 2TB of flash storage.
That means it'll be quick, and although I haven't run benchmarks yet it certainly feels fluid and responsive. It will be interesting to see, with the phone next to its main rivals, whether the beefed-up touchscreen makes any difference. I suspect that even if you can tell the difference, it won't be major.
Battery life is the other big smartphone battleground, and on this front, the HTC 10 has a 3,000mAh power pack (non-removable), support for QuickCharge 3.0 and claimed two-day stamina.
It's tough to see where HTC gets this number from considering that the internal components are largely standard - and they're not all that different from the LG G5 - but HTC did mention later in its presentation that its software allows close control and monitoring of apps that are consuming too much juice.
With rival smartphone manufacturers increasingly taking this approach and making a success of it, Sony in particular, it's entirely possible in real-world use that this approach will help the HTC 10 will make good on its claim.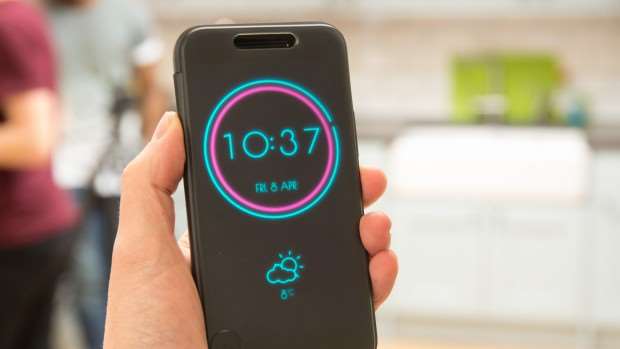 HTC's replacement for its Dot View case is the new Ice View, which displays a neon time display through a frosted plate of plastic when you tap the power button.
Early verdict
Overall, the HTC 10 feels like a return to form for HTC in 2016. The new rear camera should be a massive leap forward, the front-facing, OIS-equipped ultra-selfie snapper should satisfy the most demanding of Instagrammers, and the phone looks very nice indeed.
Will it be good enough to knock Samsung off its perch at the top of the smartphone tree, though? That remains to be seen, but the HTC 10 is, at least, looking like a big improvement on last year's model.