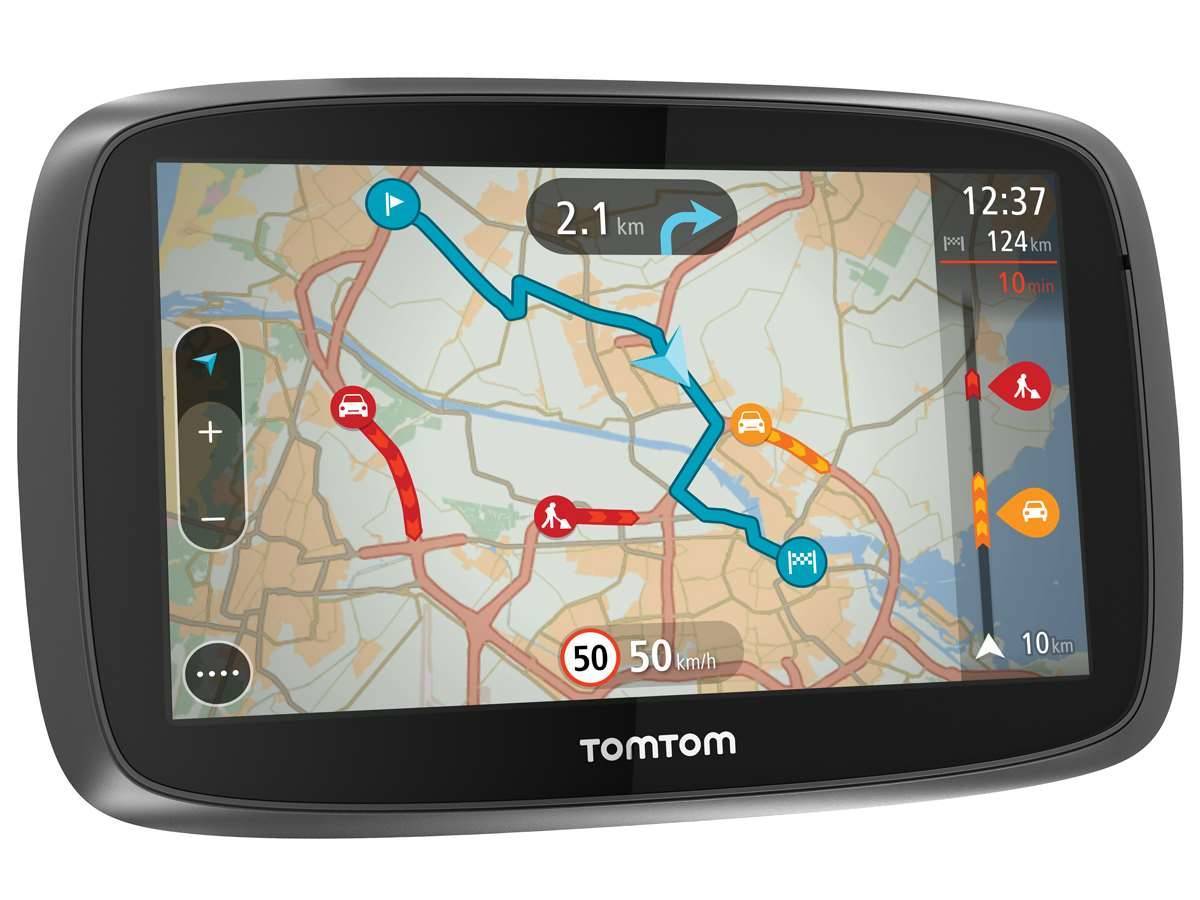 Who needs a sat-nav when you have Google Maps? TomTom still reckons there's a place for the dedicated Portable Navigation Device, and it's looking to prove it with the latest version of the TomTom Go, unveiled in Amsterdam today.
Available in 4.3in, 5in and 6in models, the new TomTom Go features an overhauled UI that places the map at the heart of the device – no more faffing about in menus, just tap on your intended destination and it'll show you the quickest route. The map itself has been given a comprehensive spit and polish, with 3D buildings and landmarks giving you visual cues as you drive.
The search function has been revamped to deliver more intuitive, Google-style results; there's just one search field, and it'll flag up different options based on partial addresses. Start typing "pizza," for example, and it'll flag up nearby pizza places. It defaults to the entire map, but also lets you search nearby, in a particular town, along your route or near your destination.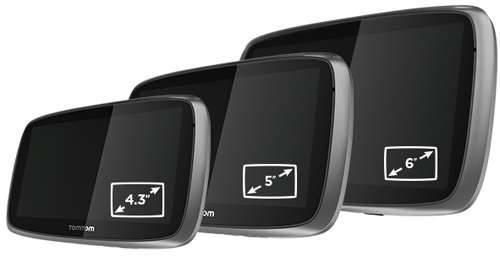 You also get Lifetime TomTom Traffic – either by syncing to your smartphone over Bluetooth or a permanent connection – plus a three-month subscription to TomTom's speed camera notification service. Rather than commanding you to take a particular route, the new TomTom Go aims to give you an overview of your route. To that end, you get a new Route Bar to the right of the screen, which flags up delays and points of interest along your route in real time – you can also tap on traffic jams on the map to get an idea of how long they're going to hold you up. It'll even ping up an alert if you're driving too fast as you approach the tail end of a traffic jam.
The TomTom Go can also learn your favourite destinations, flagging up your regular stopping places and letting you add them to your current route on the fly – handy if little Jemima's ballet practice finishes early and you need to swing by as you return home from work.
TomTom has yet to reveal a release date and pricing info, but at first glance it may just have managed to plot out an escape route from the looming threat of smartphone apps and in-dash sat-navs. We'll find out for sure when we get our hands on the new TomTom Go for a full review.