Haymarket Media is very proud to announce a new look for Australia's best business-focused technology news site, iTnews.com.au.
The redesign follows a reader survey last year, where you told us you wanted more local content, a cleaner design, better navigation and more opportunity for feedback.
We've looked long and hard at this and believe we've got the formula right.
Register today and join the community!
A CLEANER NEW DESIGN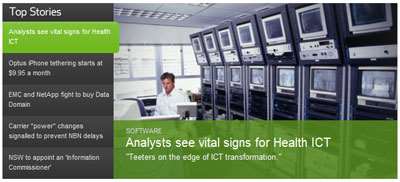 The new look carousel
You'll notice our top stories now take front and centre via an easy-to-navigate carousel.
We're also listing the stories readers feel important enough to click on or comment about at the top right of the page.
BETTER FEEDBACK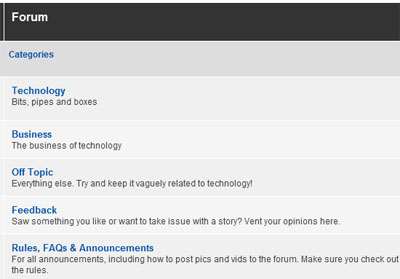 The new forums
The most exciting new feature of the site is the iTnews forums. We're very fortunate at iTnews to have passionate readers posting their daily opinions on our site. The forums provide an opportunity to take this conversation further.
It's very important to us that we maintain a quality conversation with readers rather than open slather, so comments and forums do require registration. Make sure you register today and get involved!
BETTER NAVIGATION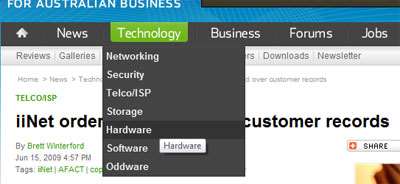 New menu options
You'll also note we've simplified the way we categorise stories to help you get to the information you need. The top-line menu options have been adjusted to give a clear indication of we value most at iTnews.
Our mission has always been breaking technology news for Australian business. You can now navigate via what news is breaking, by 'most popular articles' or by the specific technology area you are interested in.
You'll also notice a new 'business' section. We are placing renewed emphasis on providing strategic advice to our readers. Today's edition kicks off with a great piece of advice around cost-cutting, penned by guest columnist Grant Barker.
JOB BOARD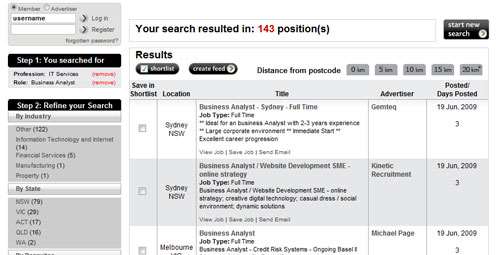 The new job board
Finally there is jobs. We're proud to announce a complete revamp of our jobs site.
Not only are we listing over 2,000 IT&T jobs throughout Australia and New Zealand, there is also a wealth of tools and resources for job seekers including podcasts, videos, online tests and salary calculators.
MORE OPTIONS FOR READING ITNEWS
The new site also gives readers more and more options as to how you consume the news we generate.
Earlier this year we launched the iTnews Mobile Edition for browser-based reading of iTnews stories.
We also recognise some of you prefer your news delivered to your e-mail inbox, your RSS reader or your Twitter feed. You can switch these smarts on with ease at the bottom right of our front page.
THE HAYMARKET NETWORK

Top stories from the Haymarket network
We've also worked in a view of the top stories breaking on other sites in the Haymarket fold - including PC Authority, Atomic, Secure Computing and CRN.
So what do you think?
We've compared our new-look iTnews with many of the world's best news sites and think we've come up trumps.
I'd be very keen to know how you feel about the changes - do drop me a line on e-mail or try out our new forums to let us know what you think.
Thanks as always for your continued support.
Brett Winterford
Editor
iTnews