Amazon set the news sites ablaze this week with the Amazon Fire Phone, a high-end smartphone that will run the Fire OS and be available in the US from July 25.
At a release event Wednesday, Amazon CEO Jeff Bezos compared the new smartphone with those from Apple and Samsung. In that spirit, here's a look at the soon-to-be-released Amazon Fire Phone vs. the Samsung Galaxy S5.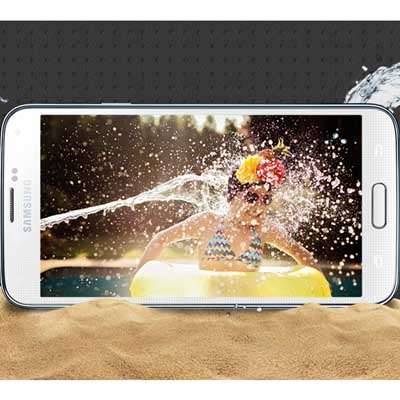 Fortify Vs. Fidelity
Samsung is still king of the hill when it comes to protecting the Galaxy S5 from the elements. An ingress protection rating of IP67 means that it's immune to dust, dirt and sand and can be sprayed with water from any direction for three minutes without so much as a hiccup. On the other hand, we've heard that the Amazon Fire phone has great speakers and includes headphones that Bezos at the launch event Wednesday promised would not tangle.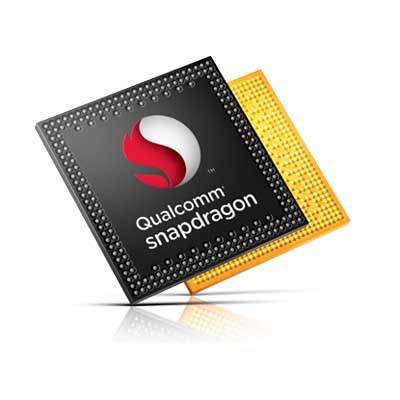 Processor, Graphics And Memory
Samsung has a slight edge in the SoC department while Amazon trumps in storage. The Galaxy S5 contains a Qualcomm Snapdragon 801 SoC, 32-bit quad-core processor at 2.5GHz. Fire Phone has Qualcomm's Snapdragon 800, which also has four application processor cores but runs at 2.2GHz. Both SoCs have the Adreno 330 GPU and both devices have 2 GB of RAM. For storage, both are available with a 32-GB model. Samsung adds a 16-GB model; Amazon adds a 64-GB model. Both are equipped with a microSD card slot with support for up to 128 GB of additional storage.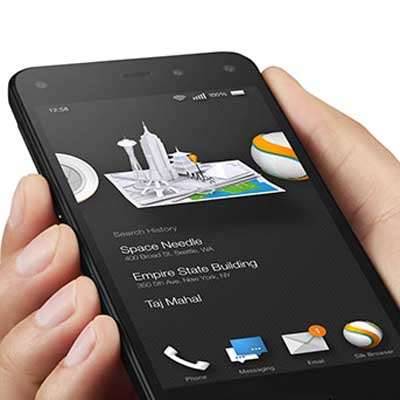 Communications
In the communications arena, the two are mostly compatible. Both employ 802.11ac for 1 Gbps Wi-Fi speeds down the road. Both also include dual-band Wi-Fi a/b/g/n, NFC, MHL, USB 3.0, Bluetooth 4.0 and 4G LTE on AT&T. In the US that could be the potential deal-breaker for users on Sprint, T-Mobile or Verizon, all of which Samsung offers. Samsung also incorporates an infrared emitter for controlling electronics. Samsung also bonds 4G and Wi-Fi channels to create a 450-Mbps connection for faster downloads.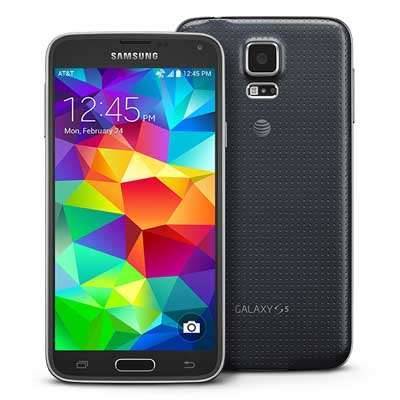 The Display
Samsung clearly wins here. The Galaxy S5 faces the world with full HD: 1,920 x 1,080 pixels on a 5.1-inch LCD. That's an eye-popping pixel density of 432 ppi. Fire Phone's 4.7-inch LCD puts out 1,280 x 720 pixels, or a density of 315 ppi. Still nice, but clearly inferior.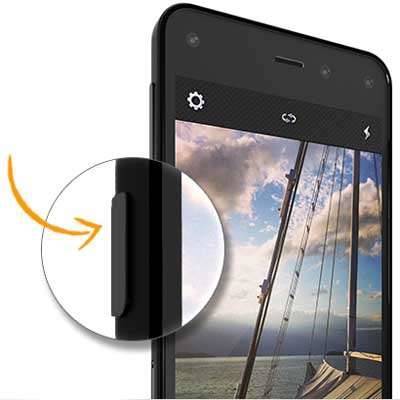 Cameras
The Galaxy S5's shooter packs a sensor with 16 million pixels and can capture 3,840 x 2160 video at 30 fps. Fire Phone's 13-megapixel main camera is on par with that of the Galaxy S4, which still takes amazing pictures. Fire Phone can capture 1,080p video at 30 fps with either its rear or 2.1-megapixel front camera. Galaxy S5's front camera is a 2.0-megapixel model. Oh, then there's the fact that Fire has three more front-facing cameras that combine to create 3-D images. Applications are still emerging, but the capability will offer developers enhanced facial recognition and other attributes of dynamic perspective to their apps.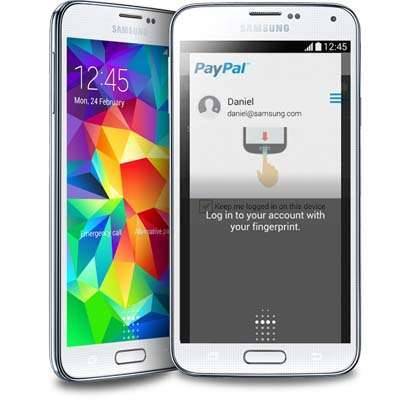 Sensors
Samsung and Amazon both include the usual bank of sensors, including accelerometer, proximity, ambient light and gyroscopic movement. Both also include sensors for reading barometric pressure and proximity. Both also have GPS, GLONASS and digital compass location capabilities. Samsung also has an additional sensor for navigating via Beidou, the Chinese GPS system, plus sensors for humidity and heart rate.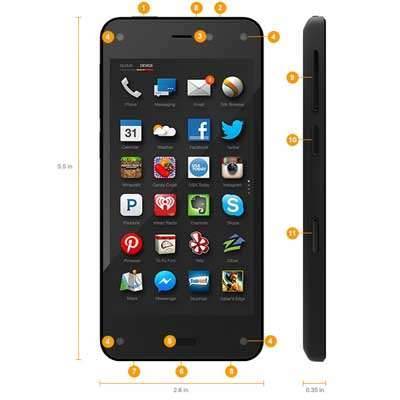 Dimensions
At 5.6 x 2.9 inches, the S5 is the largest Samsung smartphone we've seen. Fire is nearly as long at 5.5 inches, but its 2.6-inch width is likely to feel more comfortable to operate, particularly with one hand.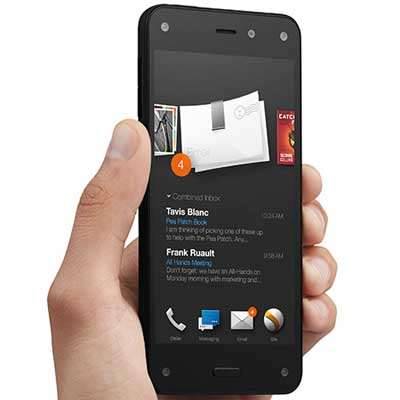 Breaking Away
The operating system is where Amazon and Samsung part ways. Galaxy S5 runs the latest edition of Android -- version 4.4.2 Kit Kat, with Samsung's multitasking UI on top. Fire runs FireOS, which has Android at its base and adds Amazon's carousel of content on top.
Both offer zillions of apps through the Google Play app infrastructure, amazing power efficiency and super-long battery life.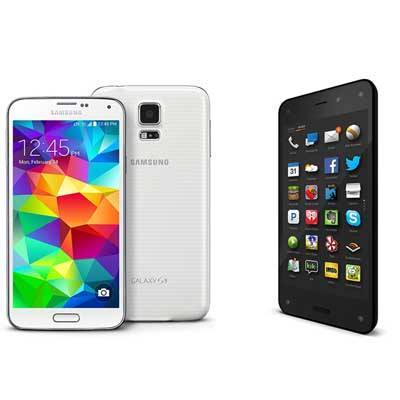 The Bottom Line
The Samsung Galaxy S5 began shipping in April on a contract from Telstra, Optus, Vodafone, or outright for $929. There is no news of Australian availability or pricing for the Amazon Fire phone yet, but in the US it will be available starting July 25 for US$199 with 32 GB and an AT&T contract for US$649.