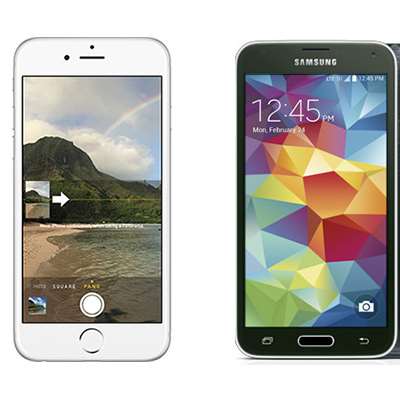 iPhone 6 vs Galaxy S5
While news of the bigger and better iPhone 6 and iPhone 6 Plus drew multiple standing ovations at Apple's launch event last week, Samsung says it sold 11 million of its new Galaxy S5 in the first month. Apple's new devices have more of what people buy Samsung for. Here's a rundown of the major differences between the Apple iPhone 6 and Samsung Galaxy S5.
---
CPU, memory
Both iPhone 6 models will have the A8 processor, Apple's latest 64-bit SoC. At 2.0 GHz, it's a good deal faster than the 1.3 GHz A6 processor of the iPhone 5s and iPad with Retina. The Galaxy S5 is built around the Qualcomm Snapdragon 801 SoC with four 32-bit application processor cores running at 2.5 GHz. You might think that four 32-bit processor would be just as good as two 64-bit ones, but 64-bits breaks the 4GB RAM limit and can run more complex code and encryption schemes with less effort. Still, Apple provides 1GB of RAM compared with Samsung's 2 GB.
---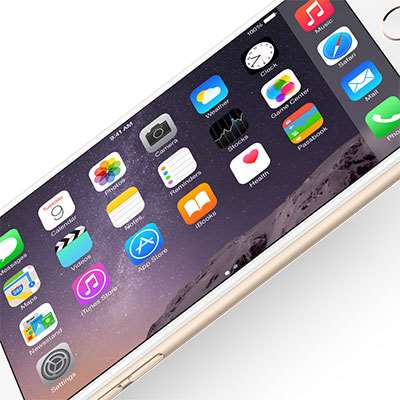 Display
Apple has engineered the rounded edges of its glass to melt seamlessly into its aluminum case. Both iPhone 6 models use IPS panels that support the full sRGB color space. The 4.7-inch iPhone 6 displays 1,334x750 pixels, or 326 pixels per inch. The 5.5-inch panel of the iPhone 6 Plus puts out 1,920x1,080 pixels, or 401 ppi. This is the first iPhone to come with a full-HD display and a 16:9 ratio. Samsung's panel puts out the same 1,920x1,080 pixels as the iPhone 6. The smaller 5.1-inch LCD causes the pixel density to jump to 432 ppi. Samsung protects its LCD with Gorilla Glass 3, which melts into a metallic ring.
---
Dimensions
The iPhone 6 means the world will finally get a bigger iPhone and a much bigger one. The iPhone 6 will stretch 137mm long and 66mm wide by 7mm thick. The 5.5-inch iPhone 6 Plus will be about 157mm long, 79mm wide and 7mm thick. The smaller iPhone 6 is closer in size to the GS5, which is 142mm long, 74mm wide and 8mm thick. Apple's petit device weighs 128g compared to Samsung's 145g, a negligible difference. The plus-sized phone weighs 173g.