The future of laptops is transformable tablets, according to Intel – which brought its North Cape reference ultrabook to CES 2013.
The North Cape is a reference device for ultrabook manufacturers to show them Intel's vision for the future of the slimline laptops.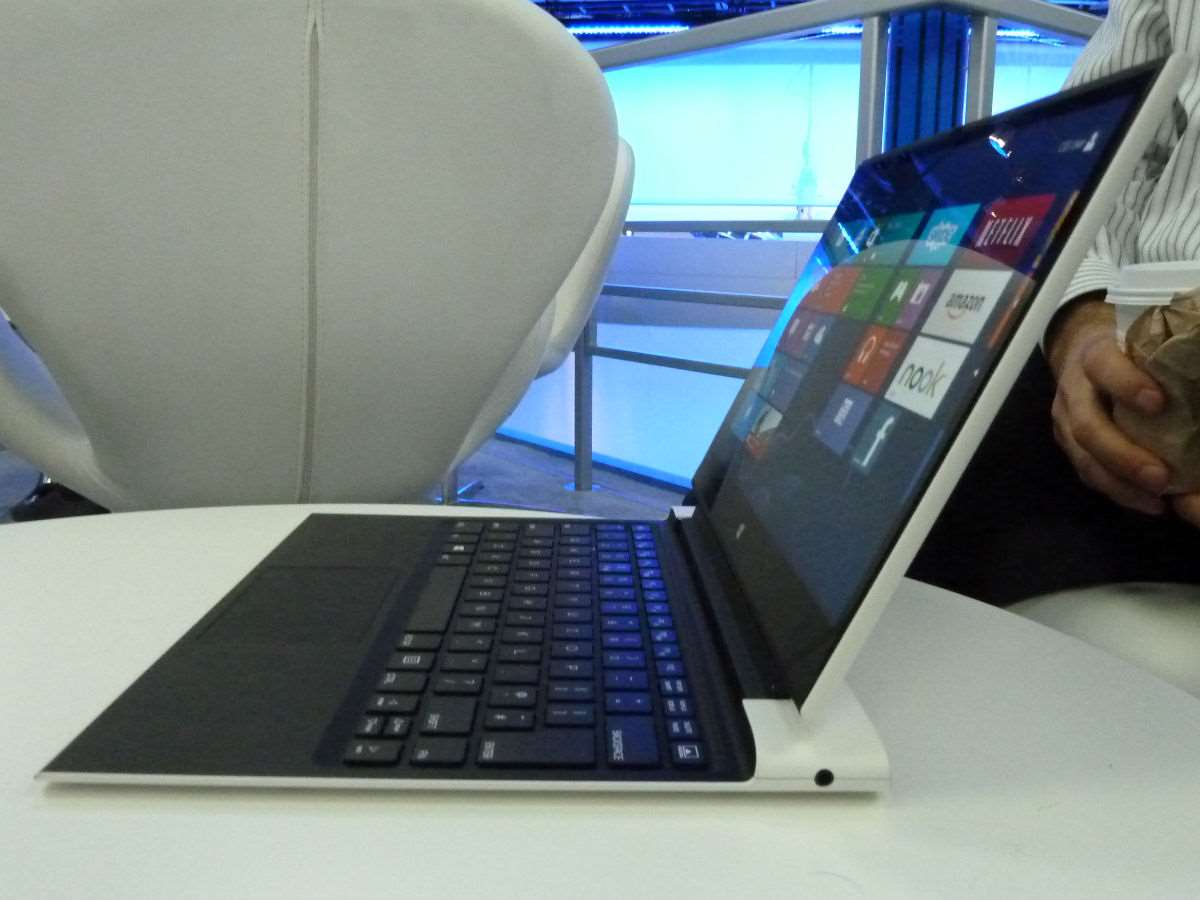 The North Cape is a Transformer Prime-style tablet and keyboard dock combo, packing Intel's as-yet-unreleased 4th generation core. The tablet is a mere 10mm thick, while the keyboard dock adds a further 7mm. Battery life is a respectable 10 hours for the tablet alone, boosted to 13 hours when it's docked.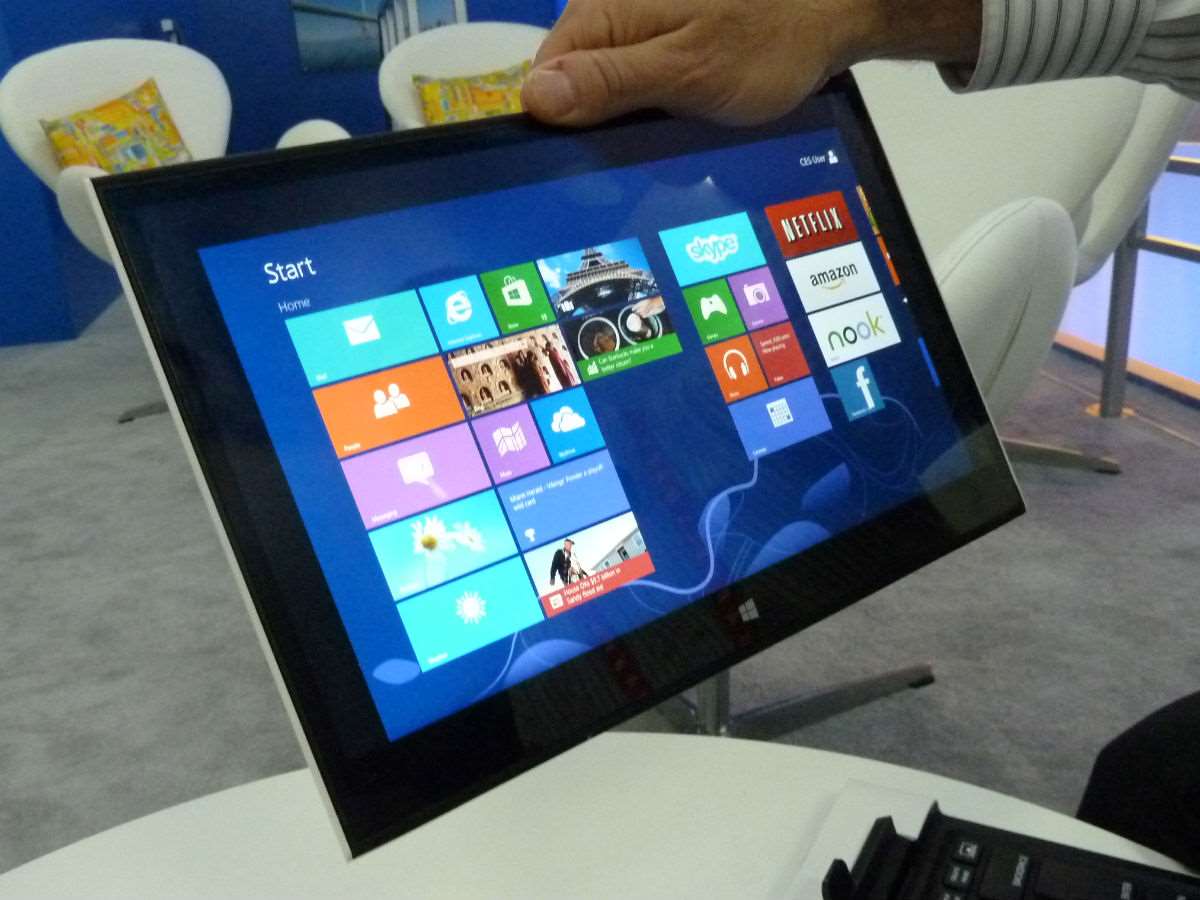 Future ultrabooks will have to pack Intel's Haswell architecture, along with WiDi and a touchscreen – and although they're not obliged to copy all the features from North Cape, we're hoping that some of them filter through to devices from other manufacturers.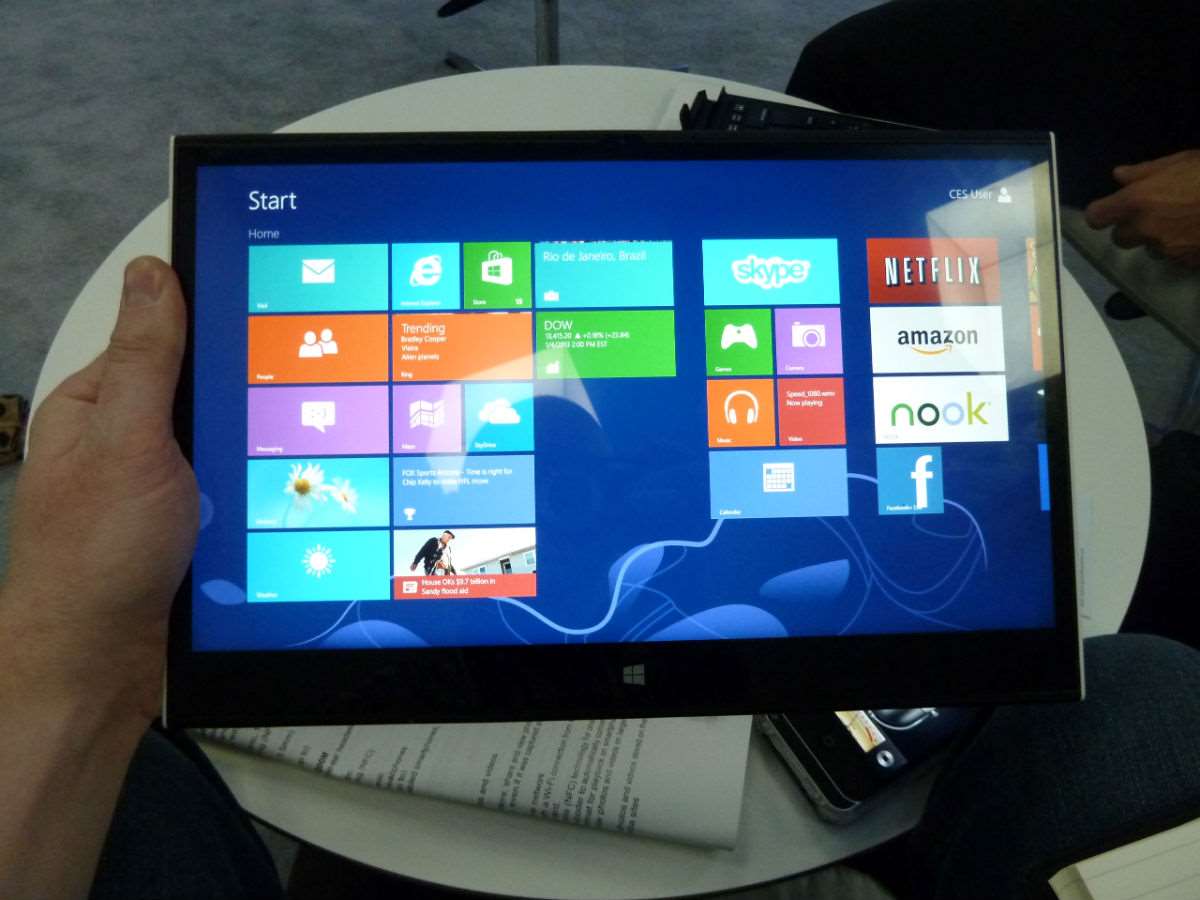 Those features include a "porch" on the back of the dock, so that the top-heavy tablet doesn't overbalance the computer – it also provides a handy place to put the I/O ports. The North Cape also features a clever docking mechanism that uses an electromagnetic wire to keep the two parts together – simply press an eject button on the right of the keyboard to detach them.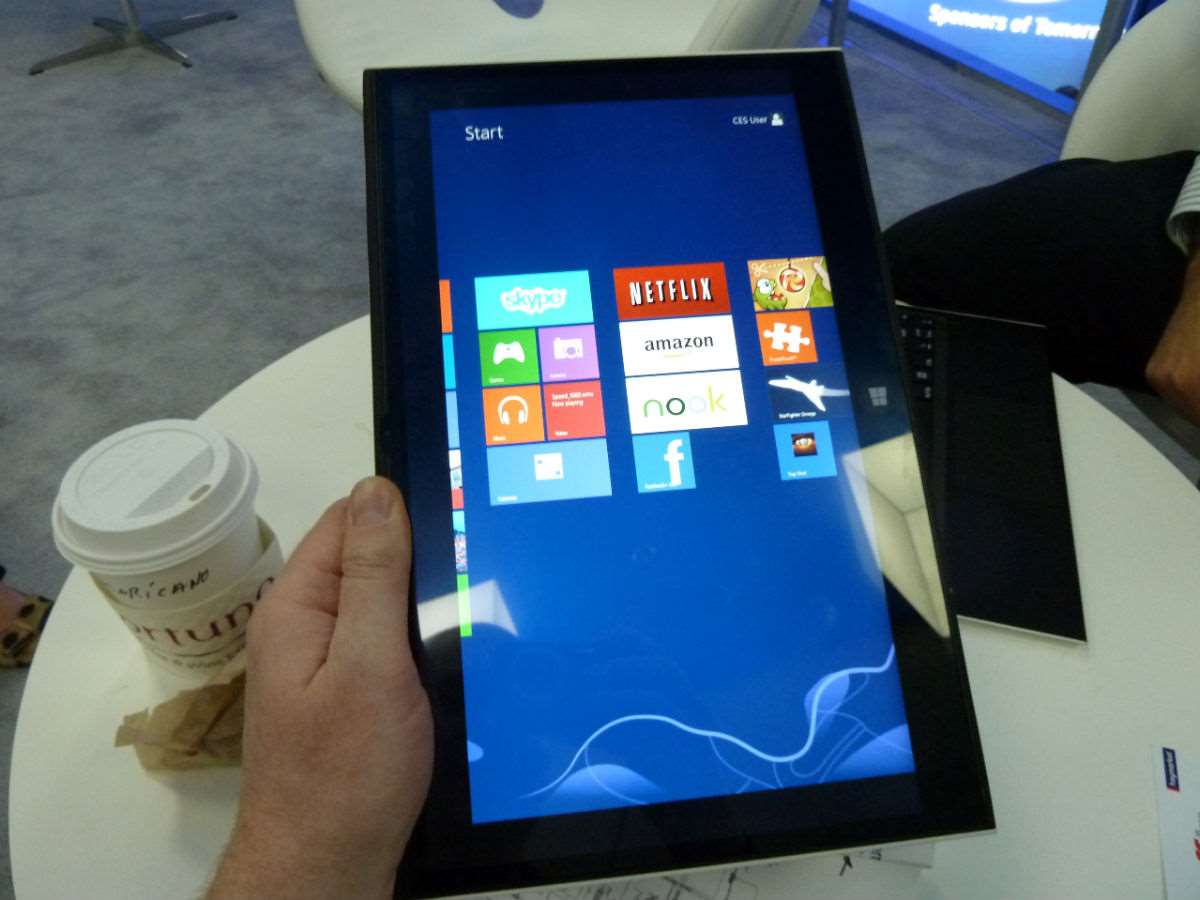 Intel's Smart Frame feature lets you flip between two screen sizes when the North Cape is docked and undocked; when docked, the screen's a near bezel-less 13in, 1920x1080 pixel display. Undock it, and the screen shrinks down to 11.6in.
A button on the top left of the screen lets you switch between the two screen sizes when docked or undocked, if you want some extra screen real estate on the tablet.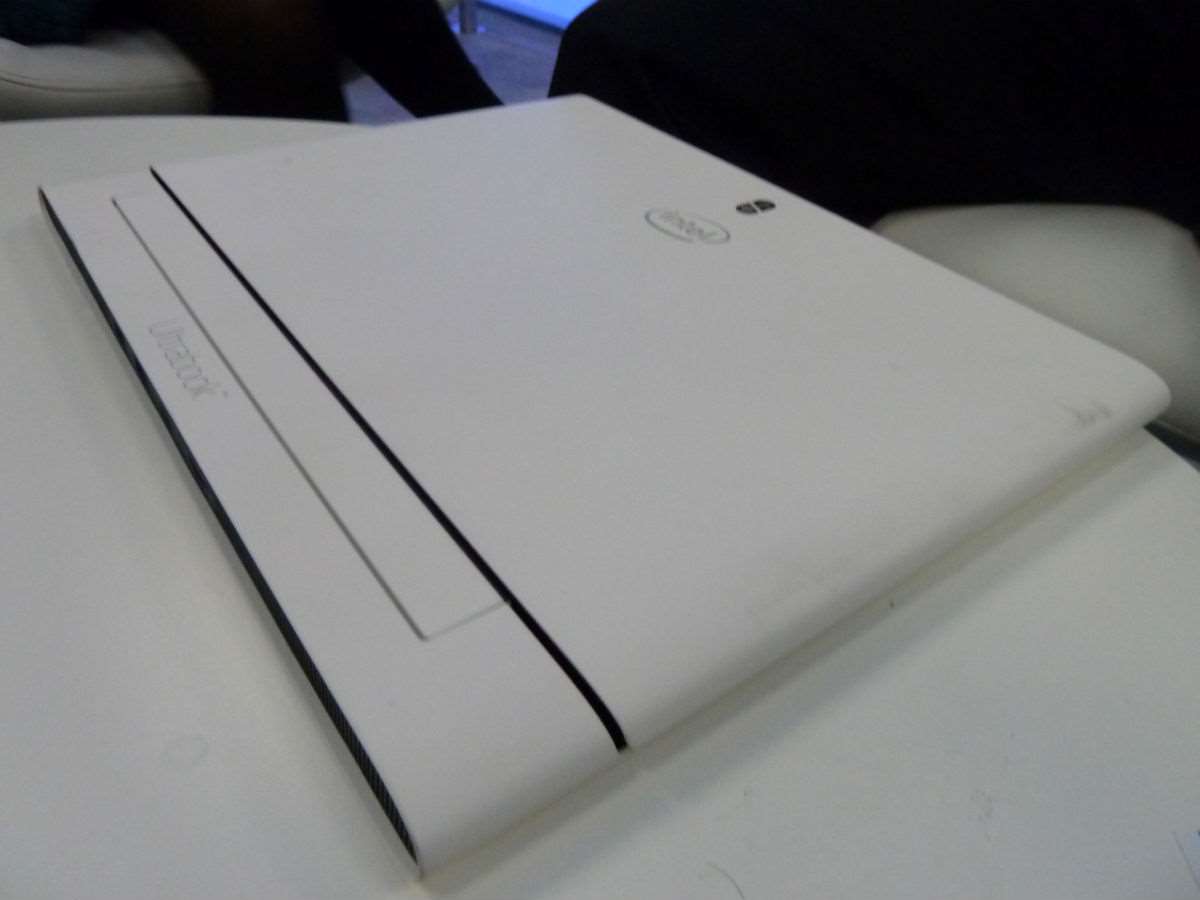 Not all of these features are mandatory for ultrabooks. The North Cape signals the beginning of the end for conventional laptops, with tablet/dock combos set to be the portable computer of choice in the future.