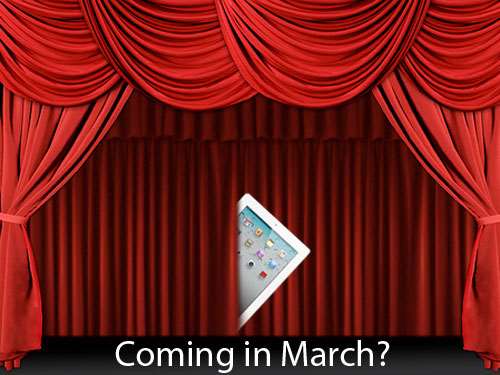 So far, all claims surrounding the March release of the iPad 3 have been taken with a large helping of salt.
The latest claim – from iMore and "sources who have been reliable in the past" – has March 7th marked for the official release of the iPad 3.
According to 9 to 5 Mac, iMore goes on to say the next-gen iPad will rock the much talked about 2048 x 1536 Retina Display, A6 quad-core processor and will potentially have 4G capabilities. There was also mention of an iPhone 5 with LTE super-powers.
Although it's thought the iPad 3 may be 1mm thicker than its predecessor, that's a necessary sacrifice to allow for the eyeball-slicingly sharp Retina Display.
When rumours concerning Apple's choice of screen started doing the rounds, reports confirmed three manufacturers – Sharp, Samsung and LG – were involved in the project. Since then, there has been a lot of talk about Sharp building the iPad 3's Retina Display, without much mention of the other two. Until now.
ChinaTimes is reporting that Apple has placed an order for a whopping 65 million 264PPI Retina Displays from both LG and Samsung. It's also being reported that both have already begun production. Whether or not this figure includes orders from Sharp remains unclear.
To put this figure into perspective, 9 to 5 Mac notes that Apple ordered 40 million displays for the iPad 2. So if true, Apple is thinking big this time round, with a 60 to 70 percent increase in LCD panel orders over the iPad 2.
With the iPad 3's rumoured release date just over three weeks away, expect a flurry of speculation in the coming days.
Need more iPad 3 rumours to feed your Apple habit? Check out our rumour round-up.