Several websites have published photos purporting to show the casing of the new iPhone.
9to5Mac appeared to be first to publish the shot, after being tipped off by iPhone repair firm iFixyouri. The shape is fairly similar to the current iPhone 4 and 4S models, except with a smaller dock connector and larger speakers. The site was also told that the back is made from aluminium alloy.
We've heard rumblings of a smaller dock connector in the past, and its reduced size means the bottom-mounted speakers can be larger and – we assume – capable of belting out higher quality audio.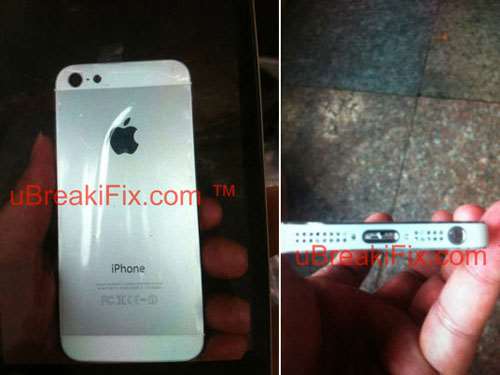 Another shot, published on Engadget, shows a slightly curved white casing with an obvious silver backplate. It is not clear if the backing is metal.