A leaked shot posted on a Chinese forum indicates Apple's new MacBook Pro models won't undergo any major design changes.
The listed specs for the upcoming 13.3-inch MacBook Pro show the screen resolution to remain 1280 x 800 as well as the retention of a standard hard drive over SSD. The MacBook Pro does however appear to have been upgraded with USB 3.0 and Bluetooth 4.0.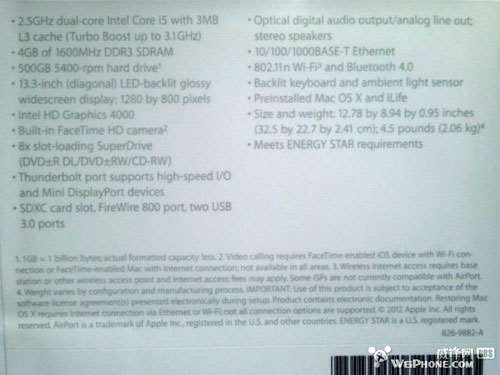 Apple is expected to officially unveil new models of its popular iDevice products, including the next iteration of the iPhone, at is Worldwide Developer Conference next week.