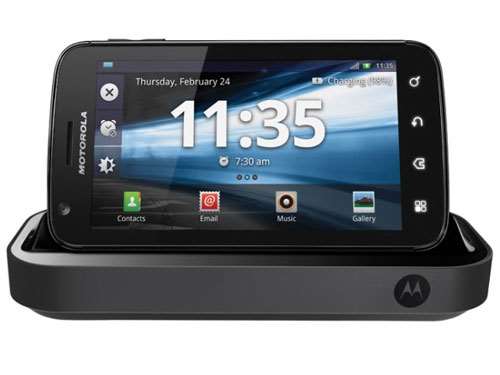 Atrix users rejoice! The Android 2.3 (Gingerbread) update is finally baked and ready to slot in your handsets.
The update brings the Atrix in line with the Atrix 2, which in turn is eagerly awaiting and update to 4.0 Ice Cream Sandwich. Notification for the over-the-air upgrade should pop up automatically, but if it's not forthcoming you can always check for updates via the handset's settings menu yourself.
Having taken so long to get Gingerbread, a further update to Ice Cream Sandwich is probably a long way off, but if you just like window shopping then check out our Need to know – Ice Cream Sandwich feature.
You may also like
Netbooks are dead, says Samsung
US TV shows hit the PlayStation Network store
Google Chrome cloud gaming set to rival OnLive?