Netflix may be starting to block VPNs from accessing its content. The online streaming service has come under increasing pressure from TV and film providers due to users bypassing the geo-restriction systems that prevent them from accessing the service's full range.
Different countries have separate content libraries available, with many criticising the truncated selection available to customers outside the US.
The limitations of specific libraries can often seem arbitrary, such as the BBC-produced Red Dwarf series being available in the US, but not in its original UK home. Some areas are simply ignored, forcing users that would happily pay for localised access to use illicit, US-based subscriptions. Australia in particular is estimated to have 200,000 Netflix subscribers, and yet the country still has no official Netflix service.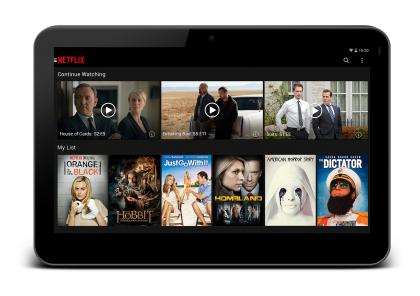 Many users, however, get around this by using services such as virtual private networks (VPNs) to access the US version of Netflix. Major movie and TV studios have claimed this negatively impacts their licensing deals in these territories, with The Australian (owned by media and content giant News Corp) describing people who use these methods as "pirates".
The company has been assumed in the past to take a fairly tolerant view of these practises. On the other hand, Netflix has said that its terms of service regarding VPNs, which states that it will "use technologies to verify your geographic location", have not changed. It's therefore reasonable to assume the company will commit itself to tackling terms of service violators.
Netflix now appears to be preparing to do this, with reports surfacing in the past few weeks of users with VPN services facing access problems when trying to visit the site. The official Android app is also now using Google DNS to make it harder to circumvent geographic filtering.
This indicates that Netflix may finally be bowing to pressure from the likes of Sony Pictures, who purportedly shared research on VPN usage with the company last summer.
Why you don't need to worry – yet
While many have been predicting mass cancellations of the service if it begins blocking VPNs outright, there is not necessarily any cause for alarm. Firstly, the connection issues that have been reported were not only from a handful of cases, but also temporary. The vast majority of end-users are unaffected, and we had no problems accessing US-based shows.
Secondly, TorGuard, the VPN service that initially reported the problems, has pledged to develop simple workarounds if and when the blocks are fully implemented, along with competitors such as Unblock-Us.
Internet piracy countermeasures are notoriously difficult to enforce, as regulators have seen with the legendarily tenacious Pirate Bay site. Supposedly shut down last year, it was a matter of days before clones of the site were live again.
Fundamentally, Netflix's potential blocking of VPN services is untenable, as it treats the symptom of piracy rather than the root cause. Multiple criticisms have been levelled at the company due to its underserving of certain territories.
Until Netflix fixes the problems with content localisation, "VPN piracy" will continue to be widespread, with the internet circumventing blocks as fast as they can be created. If the proposed systems do succeed, however, the company may end up driving customers back to piracy.
This article originally appeared at pcpro.co.uk