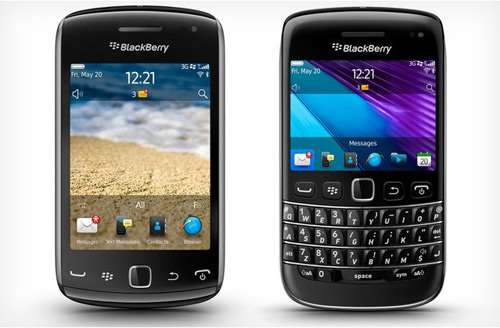 BlackBerry has just announced yet more new handsets in its OS 7 range, and it appears to have saved some real treats for last with the BlackBerry Bold 9790 and BlackBerry Curve 9380.
So what's news? The Bold 9790 is a step up from the 9780, packing in a 2.44in touchscreen and QWERTY keyboard along with a 1GHz processor and 8GB onboard storage. Alongside it comes the smaller Curve 9380 with its fully touchscreen 3.2in display and 5MP snapper.
Both will be NFC and augmented reality ready, says RIM – which could point to plans for an NFC payment system in mobiles at last. Expect a release in the coming weeks.
You may also like
OnLive is offering a free console with Assassin's Creed: Revelations
iPad 3 could get six-core Intel processor – IMHO
Apple scrapped the iPhone 5 because curving Gorilla Glass was too costly