After months of wild rumours, and below-par Photoshopping, the Tesla Model 3 is finally here. Elon Musk unveiled the new Tesla Model 3 at an event in California last week, and it's been tipped as an affordable electric car for the masses. Simply put, the Tesla Model 3 has the figures, the statistics and the price to be your next car, whether you like electric cars or not – an amazing achievement.
However, amongst the blanket news coverage and marketing speak, it's easy to lose sight of what the Tesla Model 3 is, what it means – and why you *really* should care. Here are nine solid reasons you should believe the hype for the Tesla Model 3.
1. It's so cheap (for an electric car)
The most obvious selling point of the Tesla Model 3 is also its most important. The base Model 3 starts at $45,000, and it's easy to forget just how cheap that is. To put that in context, the Ford Focus can cost up to $45,000. The fact Tesla has been able to get anywhere near that price range with such cutting-edge technology – inside and out – is amazing. And with all due respect to Ford, which car would you rather have?
2. The space-age interior
Teslas are known for their futuristic interiors as much as their innovative propulsion, and it's great to see the cheaper Model 3 continue or even better the trend. The screen inside the Model 3 doesn't seem to be as big, and it's in a landscape position – but that's because it's taking the place of the car's dials. That's right, there's nothing infront of the steering wheel. The Model 3 doesn't even have a speedometer. Instead, you'll find the speed on the top left of the touchscreen (on a left-hand drive car, of course). Not only is this innovative, it's pretty damn cool – and something I can't wait to try out.
3. Its understated good looks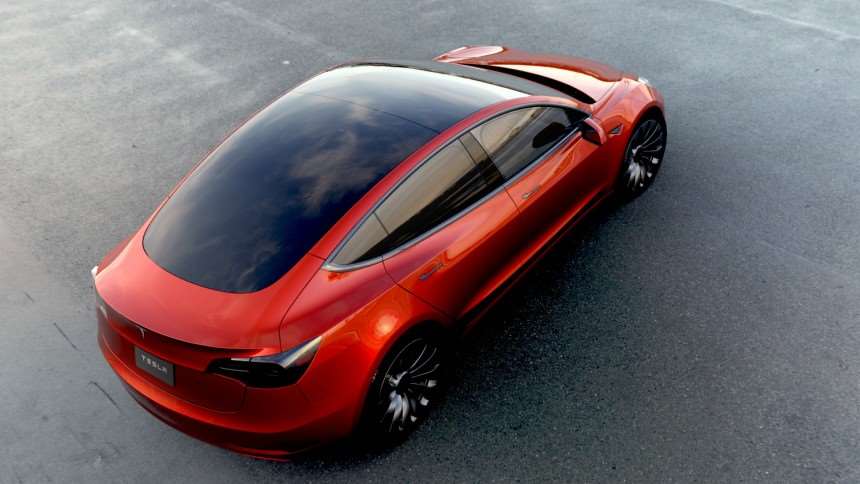 Last year we heard rumours that the Tesla Model 3 was going to be super slippery, and you can see that in the car's design. The Model 3 has nice swooping lines, an almost entirely glass roof, and no grille openings – a notoriously draggy feature. Personally, I think the end result looks great. It's sleek and futuristic without overdoing it, and where other carmakers seem to have agreed that all electric cars need to have some kind of blue trim – I'm looking at you BMW, Renault and Nissan – the Model 3 is classy and understated. Regardless of the numbers, the Tesla Model 3 needs to be a car you'll want to see on your drive – and I think it nails it.
4. Autopilot hardware as standard is HUGE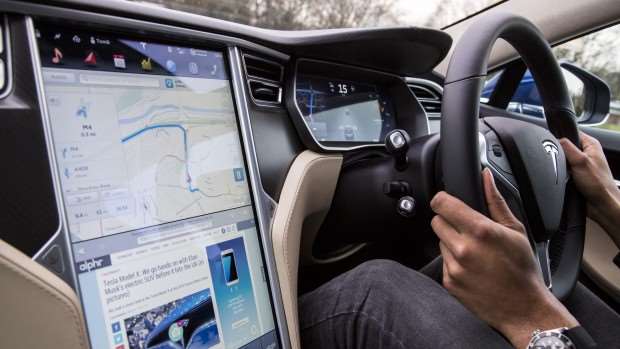 This seems to have been largely overlooked, but it's huge. At last night's event, Elon Musk said that all Tesla Model 3s will have Autopilot hardware as standard – and all the safety features that come with it. Sure, you won't get the full autonomous Autopilot I tried the other day, but you will get things such as autonomous emergency braking (AEB), lane keeping and automatic preventative steering (Autosteer) – which is seriously impressive at this price. And because the Model 3 comes with all the sensors and lasers you need for Autopilot as standard, you can always get the matching software at a later date. It'll probably cost you around $5,000, but having the option to upgrade your entry-level Tesla is a real bonus.
Next: safety is everything