Nokia is making a leap towards virtual reality filmmaking with an orb-like camera that allows directors to see what they're shooting in real time.
In an event for the film industry in Los Angeles, Nokia unveiled Ozo – an innovative new camera for capturing 360-degree audio and video. It weighs around 6 pounds, features 8 synchronised optical image sensors, has 8 synchronised microphones embedded into its body and can be attached to a standard tripod.
What marks Ozo as a significant step in the future of VR, aside from its unique spherical appearance, is how Nokia is marketing the camera specifically towards Hollywood and the film industry.
Rapid playback of footage
Part of Ozo's charm for directors is how the camera enables them to monitor footage via a VR headset in real time – a crucial part of shooting scenes for films. Nokia's camera is also capable of rapid playback, which is particularly revelatory given that most VR footage normally requires hours of digital stitching to tie the shots from the different lenses together. The Ozo can apparently form a low-resolution stitched playback in a matter of minutes.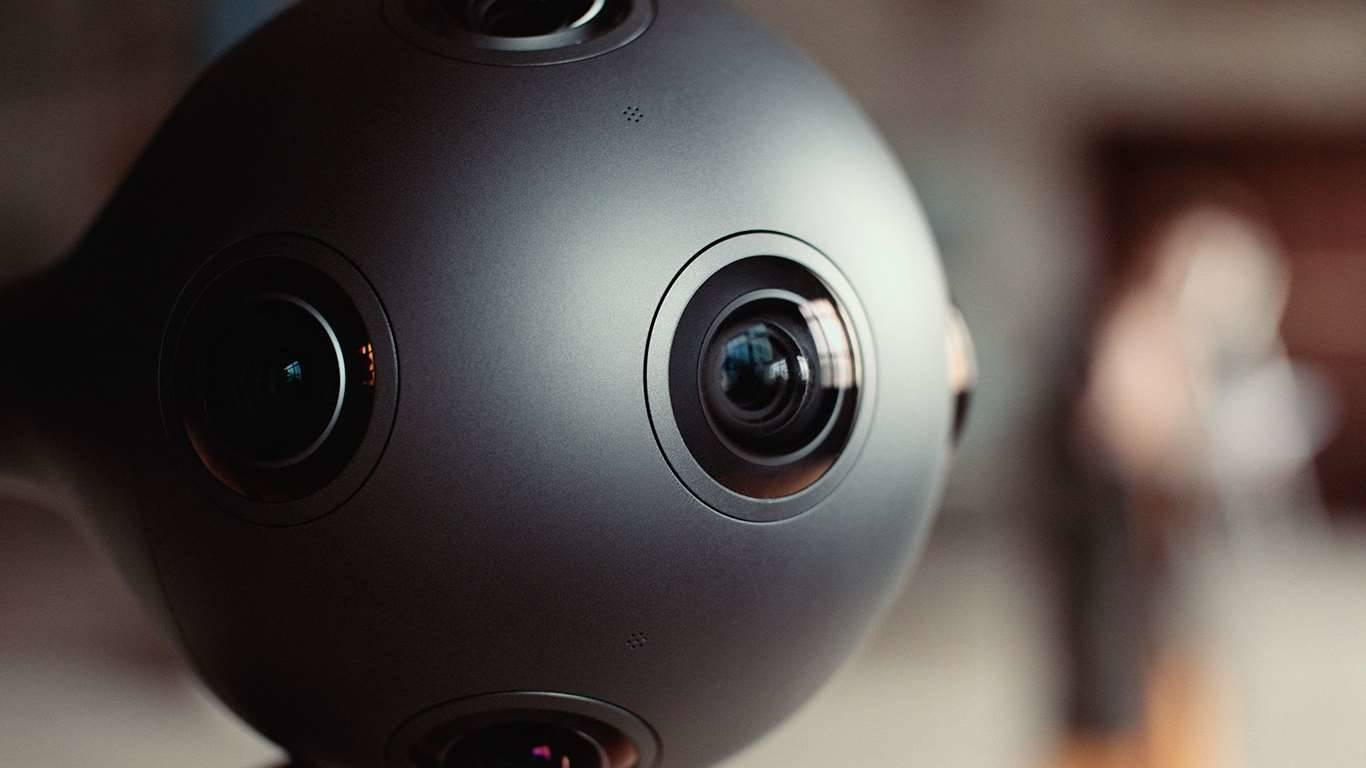 "Ozo aims to advance the next wave of innovation in VR by putting powerful tools in the hands of professionals who will create amazing experiences for people around the world," said Ramzi Haidamus, president of Nokia Technologies, in a statement.
"We expect that virtual reality experiences will soon radically enhance the way people communicate and connect to stories, entertainment, world events and each other. With Ozo, we plan to be at the heart of this new world."
Virtual reality is already being used in journalism and documentary making. With the upcoming launch of the Oculus Rift and the HTC Vive, the consumer appetite for virtual reality could soon rocket. If this happens expect to see big Hollywood studios taking an interest in Ozo. Jaunt Studios, a VR production company that works with the likes of Condé Nast, has already agreed to work with Nokia's new device.
Since Microsoft bought Nokia's handset division last year, there has been much speculation over which direction the remaining company would take. With its 360-camera, it would seem that the Finnish company plan to tap into the burgeoning VR market.
Nokia have yet to reveal the final pricing and technical specs of its new camera, but says that shipments are expected towards the end of the year.