With considerable buzz already in overeseas markets, the tiny bare-bones Raspberry Pi yesterday officially launched into Australia and New Zealand.
The Pi will be distributed by RS Components but will not retail through resellers. Price is set at around $41" including door-to-door delivery.
The Pi has captured the imagination of an enthusiastic audience with its low cost and design that harks back to the Dick Smith electronics kits of yesteryear.
"At this price we won't get rich but we might get famous," said Lim Cheng Mong, head of Electonics Marketing for Asia Pacific.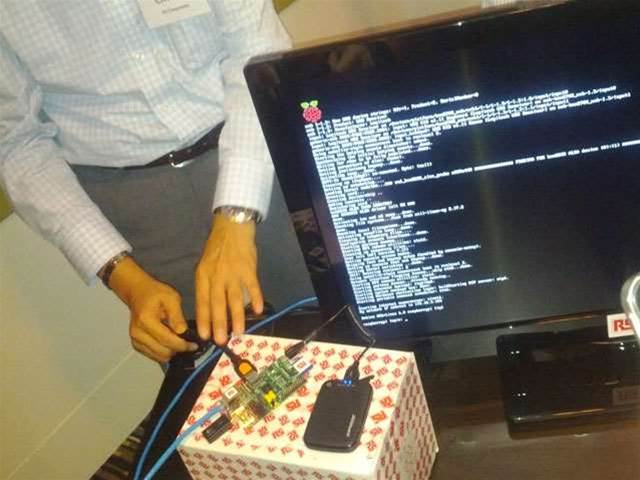 The Raspberry Pi in action, loading Linux and running off a battery pack
RS Components said it expected the average purchaser to be an "engineer or student", with the small price tag aiming to push users into new areas of "innovation and experimentation". Although initially aimed at the education sector, the Raspberry Pi has proven immensely popular with a broad range of users.
The distributor warned of extensive wait times for the popular PC, stating there was "no visibility" on delivery for new orders, despite a current production cycle of 15000 units every two days.