Reviewing first-generation Apple products is one of the hardest things a journalist can do, and the Apple Watch is a perfect illustration of why.
You look at the specs, and the price, and what it does, and you end up giving it a mediocre review, because on the face of it competing products offer more. Apple promptly sells millions of them, sets the agenda for the rest of the tech industry, and you end up looking like an idiot for missing what looks – with perfect hindsight – obvious.
Just as the iPad wasn't the first tablet, the Apple Watch isn't the first smartwatch by a long way. And just like the iPad, I think it's going to set the direction for everyone else, and sell millions of units.
I looked at the 38mm "Space Grey" Apple Watch Sport, which is the cheapest version available yet still costs a premium price of A$349.
You can pay a lot more for an Apple Watch: choose the larger 42mm version of the Sport and you'll pay $399.
Go up a level to the steel Apple Watch, and it will cost you from $549 (and up, depending on your strap). If you're rich enough to even consider the Apple Watch Edition, you probably won't care that it costs from $10,000 to $12,000.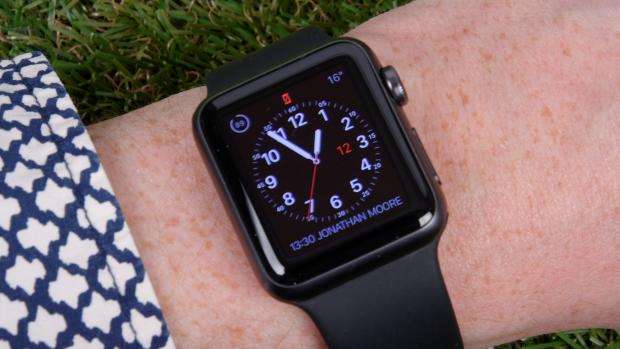 Hardware and design
Whatever price you pay, you're going to get mostly the same Watch. The only differences are the materials used for the case and the screen.
The Sport uses anodised aluminium for the case, and scratch-resistant glass for the screen. The next models up swap to hardened stainless steel and sapphire crystal. And the Edition takes things up a notch to a unique-to-Apple 18-karat gold.
As with most of Apple's products, the result of the company's attention to detail and manufacturing prowess is a product that, even with the Sport, feels like it's been put together with a lot of care.
It's the first smartwatch I've used that I'd wear not simply for its technology, but because it looks great. Putting it next to the Motorola Moto 360, for example, makes the Android Wear device look chunky and old-fashioned, despite there not being a huge amount of difference in thickness.
Design is all about details, and whether you love them or loathe them, you have to acknowledge this is something Apple has mastered.
Next: Controlling the Watch