Overview
Google has finally launched its own Asus-made Nexus tablet, the Google Nexus 7, and while it's certainly no iPad killer, it's a slate that may well find a solid niche for itself.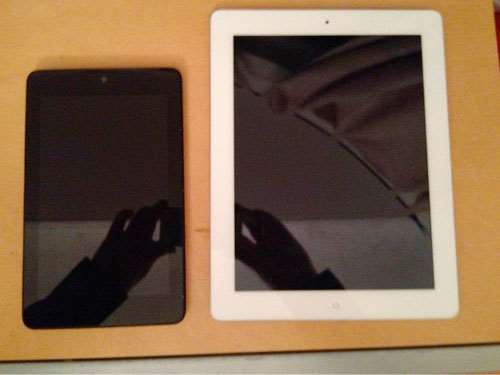 Size
The key to the Google Nexus 7 is its size. With a 7in screen similar in size to the BlackBerry PlayBook and Samsung Galaxy Tab 2, the Google Nexus 7 is far smaller than the new iPad 3 and is just about compact enough to enter jacket pocket territory.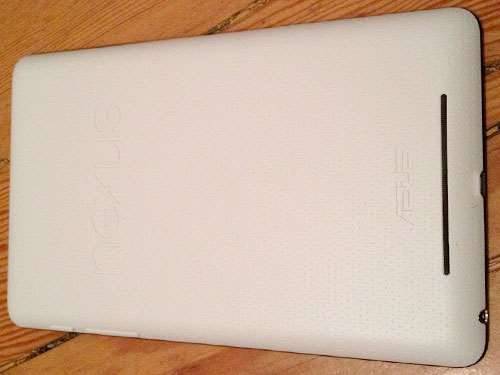 Design, build and connectivity
Its rubberised back makes holding the Google Nexus 7 tablet easy with one hand. There's also a pretty powerful and relatively good quality speaker on the bottom rear of the Nexus 7.
An SD card slot is sadly absent, which is a big omission in our eyes given the paltry 8GB and 16GB storage options available, while the lack of 3G will limit surfing to tethering or Wi-Fi only.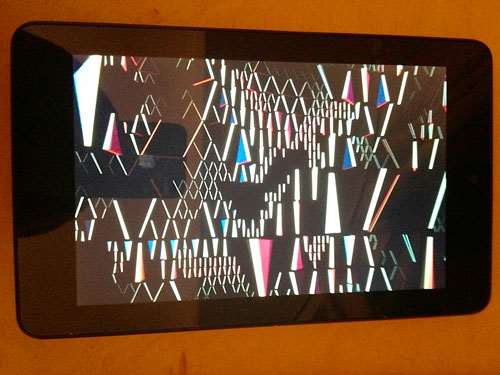 Screen
The Nexus 7's screen is good, particularly when watching HD video, although colours do appear a little washed out, especially on menus. The screen is obviously nowhere near as impressive as the retina display on the new Pad 3, but getting an HD screen at this price is unlikely to get any complaints.
Power
Google's own apps, unsurprisingly, look great, and have been polished in the new version of Android on the Nexus 7, Android 4.1 Jelly Bean. Apps run very smoothly and quickly, thanks to a combination of Google's Project Butter and the powerful Nvidia Tegra 3 silicon resting in the Nexus 7's innards.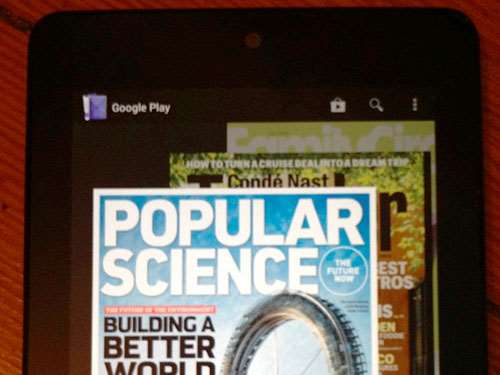 Apps
Entering the Jelly Bean's Google Play Store now results in a prompt for your credit card details as part of the setup process, and once that's sorted, the Google Nexus 7's biggest problem becomes apparent – a lack of apps. There simply aren't enough optimised for the tablet.
In Jelly Bean's final release, a new feature called Google Now will be able to work out where you are and, for example, show you the next arriving bus if it detects you're at bus stop.
Scores in major sports fixtures will also be supported, and Google will work out which team you support from your search history.
All of these features will however be very limited by the Nexus 7's Wi-Fi-only capability, so you'd better hope your mobile data allowance is generous enough for tethering on the go.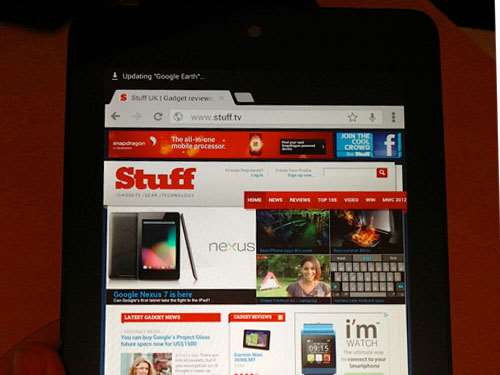 First impressions
View the Google Nexus 7 as an iPad competitor, and it might seem lacking. But view it as an easily portable media device and it begins to make a little more sense, as long as you're prepared to shuffle around videos a little more regularly due to the glaring emission of that SD card slot, and don't mind tethering your smartphone for out-and-about surfing.
Offering an HD screen, a Tegra 3 processor and the latest version of Android Jelly Bean straight out of the box from $249, the Google Nexus 7 offers explosive levels of bang for your buck. It's a definitely Amazon Kindle Fire competitor.