Hannspree may not be the first name that springs to mind when thinking of dramatic innovation in desktop PCs – it's better known for its monitors – but its latest product could change that. The Hannspree Micro PC (also known as a "PC on a Stick" by some retailers) is a full-blown Windows 8.1 (with Bing) PC, squeezed into a package only a touch bigger than a Chromecast.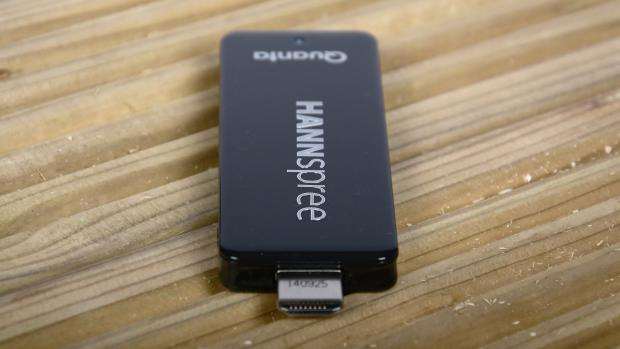 It weighs a mere 38g, measuring 38 x 110 x 10mm (WDH) and, just like a Chromecast, it plugs directly into a TV or monitor via HDMI. Since HDMI doesn't carry any power, you need to plug it into the supplied mains adapter, too, or a spare USB socket in the back of your TV or monitor. But aside from that, all you need to add is a keyboard and mouse.
Despite its size, the Micro PC runs full Windows 8.1 pretty well. In fact, it has the same core hardware under the bonnet as the Linx 10 tablet – an Intel Atom Z3735F running at a base frequency of 1.33GHz and bursting at up to 1.83GHz, along with 2GB of RAM and 32GB of eMMC flash storage.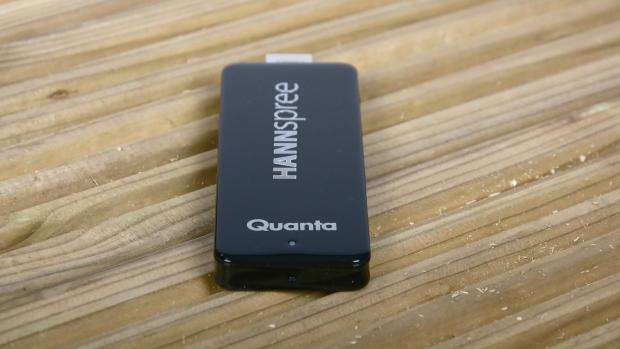 As a result, Windows feels pretty spritely in everyday use. Explorer windows fire up without delay, as do hefty web pages, and the Start screen scrolls by without a hiccup. Multitasking can slow things down a touch, and you wouldn't want to do much video editing on it, but for browsing and office work it's fine.
Performance and practicalities
In testing, the system performed as expected, scoring 0.35 in our application-driven Real World Benchmarks, which is on a par with most other Atom hardware we've tested recently. We had to drop from the usual Full HD resolution to to 1280 x 800, however, to get the Photoshop test to work without throwing out-of-memory errors.
Clearly, 2GB of RAM is teetering on the borderline of acceptability for a Windows machine running at 1080p; however, running Photoshop on such a system is an edge case anyway.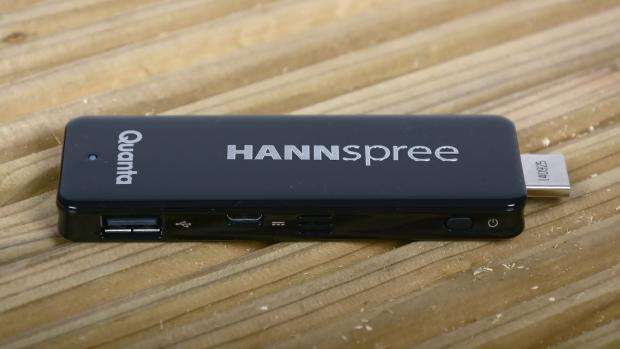 There are other, more practical concerns. Although there's a surprising amount of connectivity here – around the edges you'll find a full-sized USB 2 port and a microSD slot that will accept up to a stated maximum of 64GB – in practices, you may need to work around the Micro PC's limitations.
For instance, you'll want to keep a USB keyboard and mouse handy for use in emergencies (or if you put the machine into flight mode by accident), and you'll certainly need these to hand when setting up the Micro PC initially.
A powered USB hub will come in hand, too, if you want to add an external disk for storage or backup – and with only single-band, single-stream 802.11n on board, wireless speeds will be limited, so it may be a good idea to invest in a USB Ethernet adapter as well.
Next: Who's it for?