Microsoft's Next Chapter event brought with it a new preview build of Windows 10, allowing members of the Insider Program to see how the next edition of the OS is taking shape. Curiously, perhaps the biggest new feature – the Project Spartan browser – hasn't yet been plumbed in, but there's plenty else to see in terms of tweaks and new features.
[Related: Australian resellers react to Windows 10]
The looks for the lifestyle
On installing build 9926, you'll immediately spot a few visual changes. The taskbar icons have shrunk, making it easier to see the underline effect that shows which applications are open. Explorer and application windows have a slightly cleaner look, with simpler icons to minimise, maximise and close windows, as well as tidier back and forward buttons.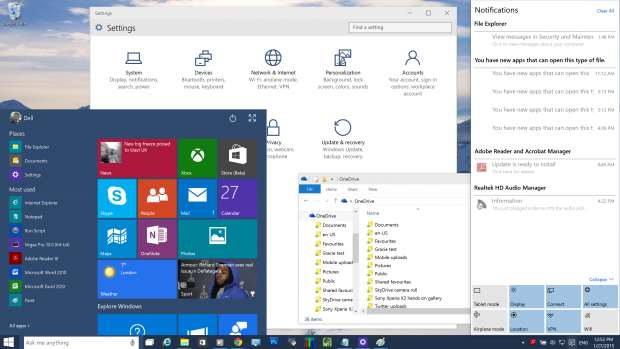 Switch to tablet-style apps and you'll see that PC Settings (now just called Settings) picks up on the same theme, as does a new beta release of the Store app. Both sport tasteful redesigns that make use of familiar elements such as tabs and icons: writing on the Windows blog, Insider boss Gabe Aul described this as "a new visual design which will be common across PCs, tablets, phones and the web" – and it's definitely a step forward from the garish, unstructured Windows 8 look.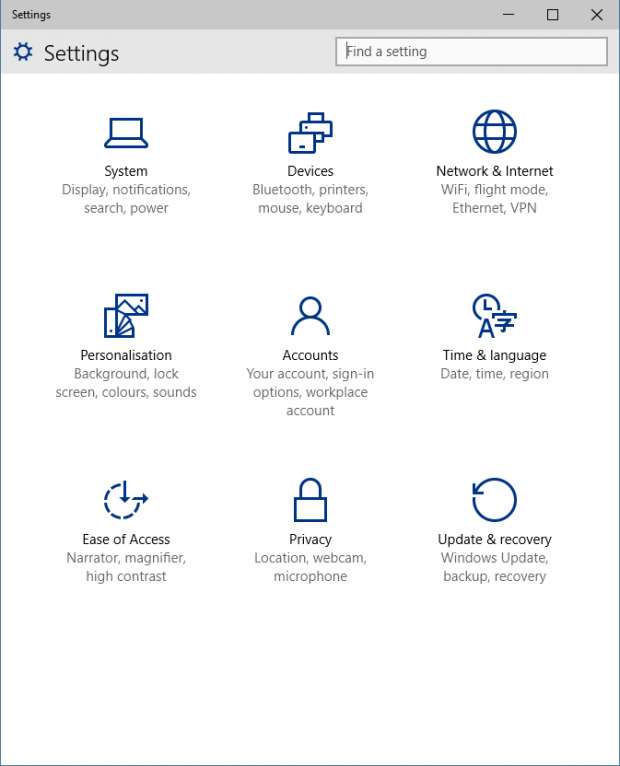 Not all the aesthetic changes are a success. The new folder icons in Explorer are ugly, and while it's clever that recently accessed folders now add themselves automatically to the quick-access list in the Navigation pane, the big, grey icons that indicate pinned items here are hardly elegant.
One more major upgrade to the front-end comes in the shape of the Notifications panel. In the previous build, this was a rather bare-looking box detailing recent pop-ups, but it has grown into a proper sidebar, with entries neatly shown in either grey or black to indicate with which you can interact.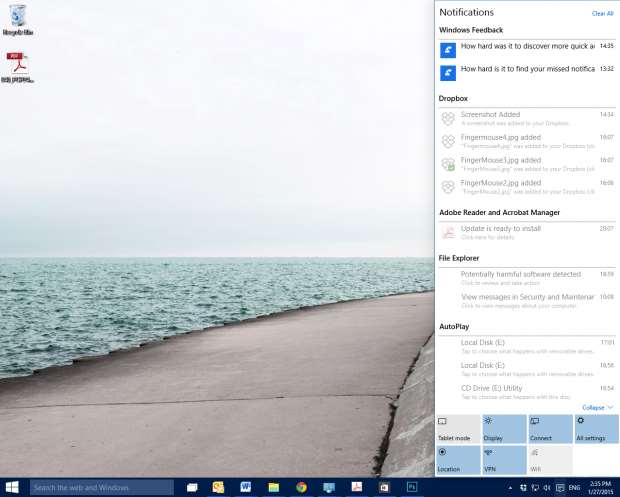 At the bottom, you'll find quick-access buttons for jumping directly to various settings, switching into tablet mode or quickly connecting to Bluetooth audio devices and Miracast displays. Compared to the multiple sidebars of Windows 8, it's a much more coherent and practical interface design.
Next: Start menu and how it goes on tablets