Samsung has unleashed a range of Windows 8 devices, all under a new banner called "Ativ".
First up in the series is the Samsung Ativ S, a Windows 8 Phone handset (the first ever announced!) with a 1.5GHz dual-core processor and 4.8-inch Super AMOLED screen. The design on this one looks remarkably smart – and it features some solid metal construction, unlike some other Samsung efforts.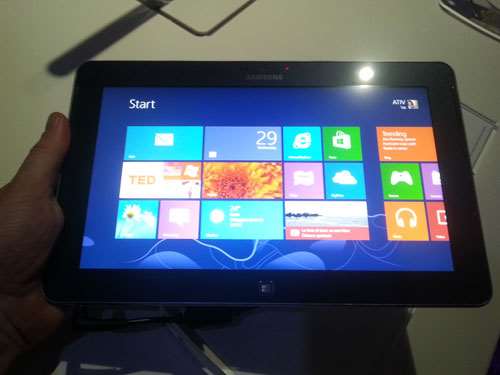 Then there's the Ativ Tab, a 10.1-inch Windows RT slate weighing in at 570g and only 8.9mm thick. It boots up "instantly", we're told, and comes with Microsoft Office Home and Student 2013 RT preview, suggesting it's strongly geared towards productivity in the office or working home environment.
If you feel you need a little more flexibility, there are two Ativ Smart PCs, each essentially a tablet with a removeable keyboard dock, not unlike Microsoft's own Surface tablet. Both the Ativ Smart PC and Smart PC Pro are 11.6-inch and feature the full Windows 8 OS and a Note-style S Pen stylus. The Pro features an Intel Core i5 while its little brother is powered by an Atom. They feature 8 and 13.5 hours of battery life respectively.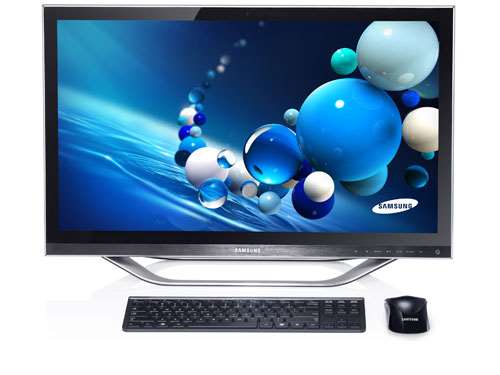 There are two more Windows 8 devices, both all-in-one PCs that don't feature the Ativ branding. There are 23.6 and 27-inch versions available (clearly Samsung is trying to get a piece of the iMac market) with a range of options.