Samsung has just unveiled the Galaxy S4 amid lavish scenes of pomp and circumstance at its Unpacked event held in New York's Radio City Music Hall. Packing an Octa-Core processor, 13MP camera and a touchscreen you don't need to touch, Samsung's new flagship handset is set to duke it out with the likes of the HTC One and the Sony Xperia Z for a place at the top of the Android tree.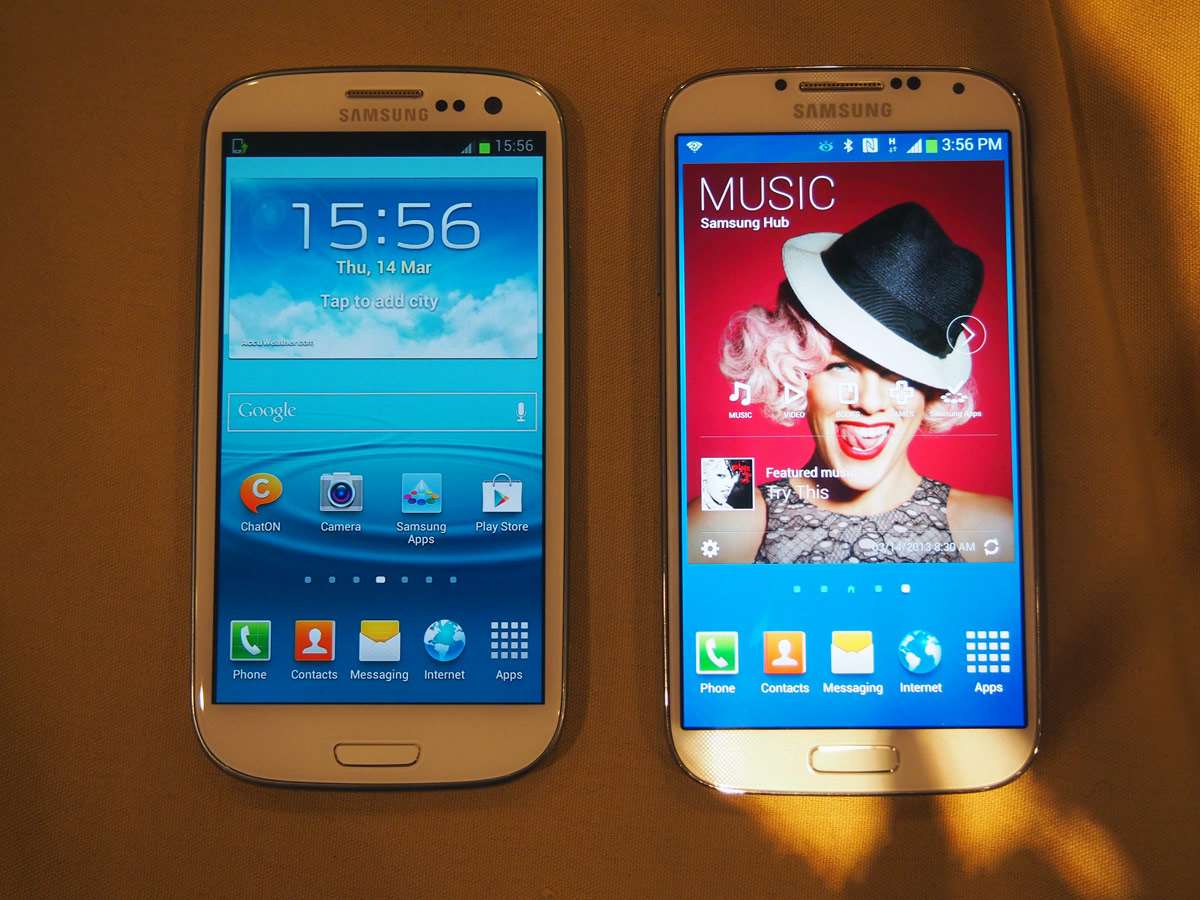 Build
Looks-wise, the Galaxy S4 is eerily like its predecessor, with the same polycarbonate shell and design language as the S3, in "White Frost" and "Black Mist" finishes. Weighing in at 130g, the Galaxy S4 is a mere 7.9mm thick – but there's plenty of grunt under that slimline hood.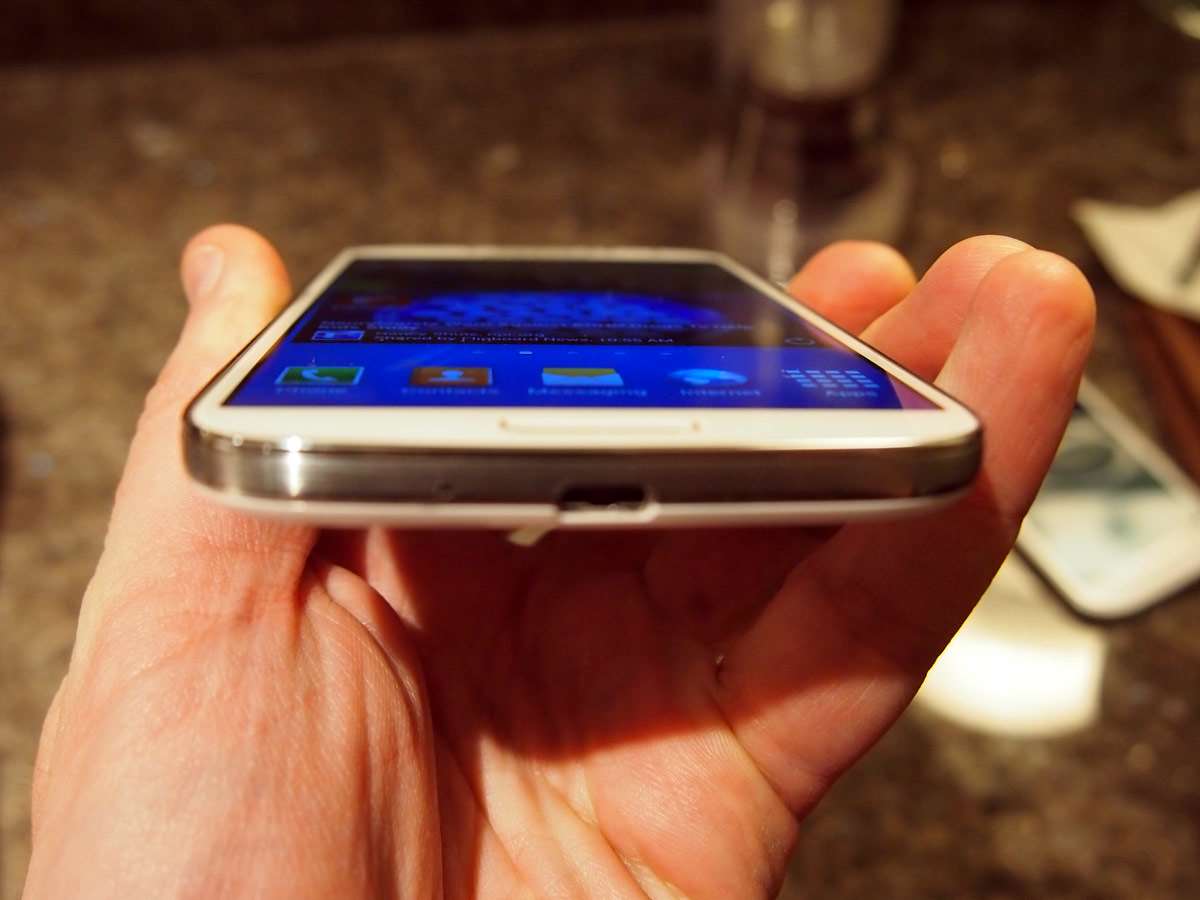 Specs
The Samsung Galaxy S4 is one of the most powerful smartphones out there, thanks to its Octa-Core 1.6GHz Exynos processor (though that may yet change – Samsung has yet to confirm which processors will be available in which territories) and 2GB of RAM, running Android 4.2.2 Jelly Bean. Its 13MP camera shoots 1080p video, while there's plenty of space to store those snaps, with a choice of 16GB, 32GB and 64GB internal memory. There's also a microSD card slot if you run out of space, and a removable 2600mAh battery.
The 5in Super AMOLED touchscreen packs in the by-now-obligatory Full HD 1080p resolution, delivering 441ppi, and its touch tech is so advanced that you don't actually need to make contact with the screen to register an input.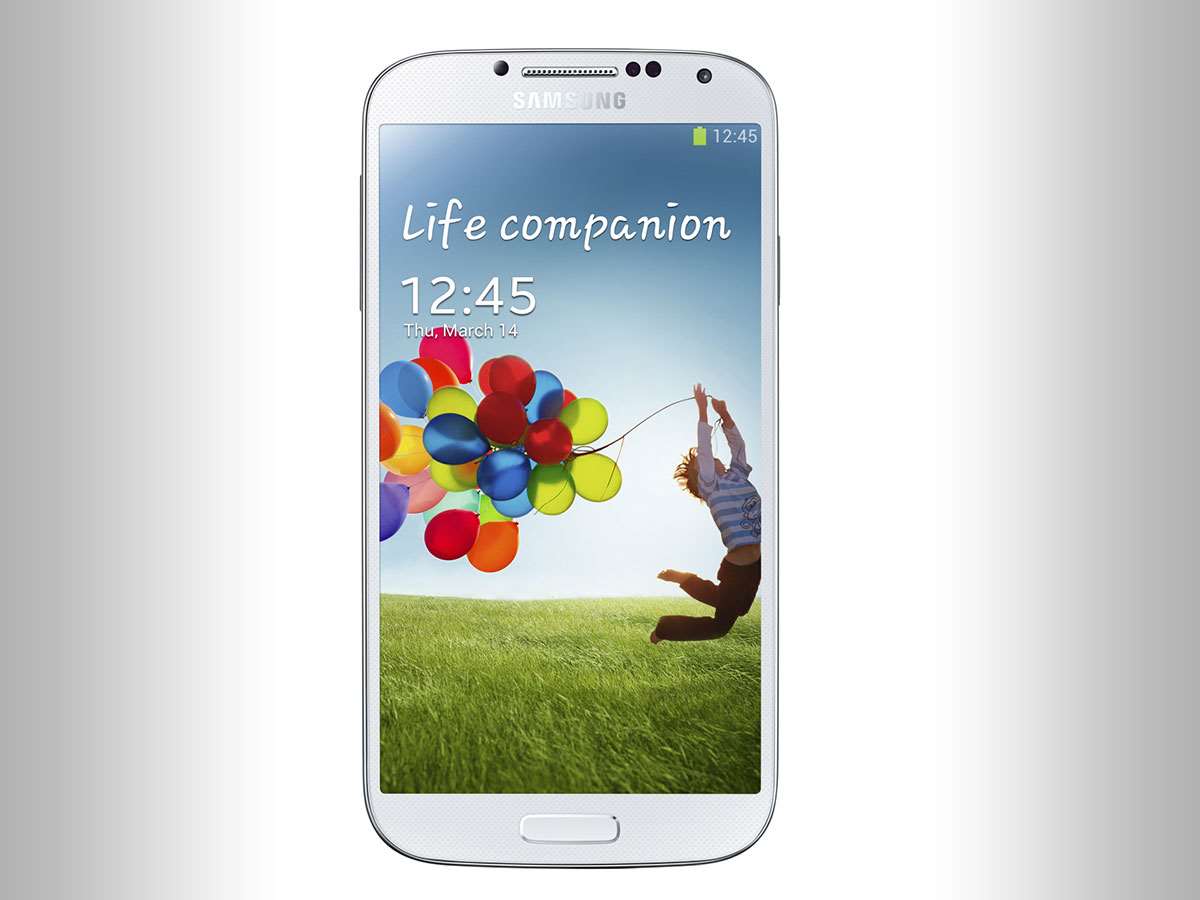 Touch-free gestures and eye tracking
The standout feature on the Galaxy S4 is touch-free control, using proximity detection. Air View lets you hover your finger over some apps, like the gallery, and preview the contents, while Air Gesture lets you swipe through web pages with gestures.
It's similar to the functionality of the Galaxy Note 2's S Pen stylus, but on the Galaxy S4 you can swipe away above the screen with your fingertips. It even lets you accept a call and skip songs when you're driving, by waving your hand over the phone – it's almost worth downloading some Justin Bieber so that you can dismiss him with appropriately regal contempt. Flipboard's already been optimised to work with the feature – hopefully more developers will come on board, and soon.
What else? Well, there's eyeball tracking too, with Smart Scroll letting you scroll through web pages using the power of your gaze, while Smart Pause lets you pause a video by simply looking away from the screen. Better not let your attention wander.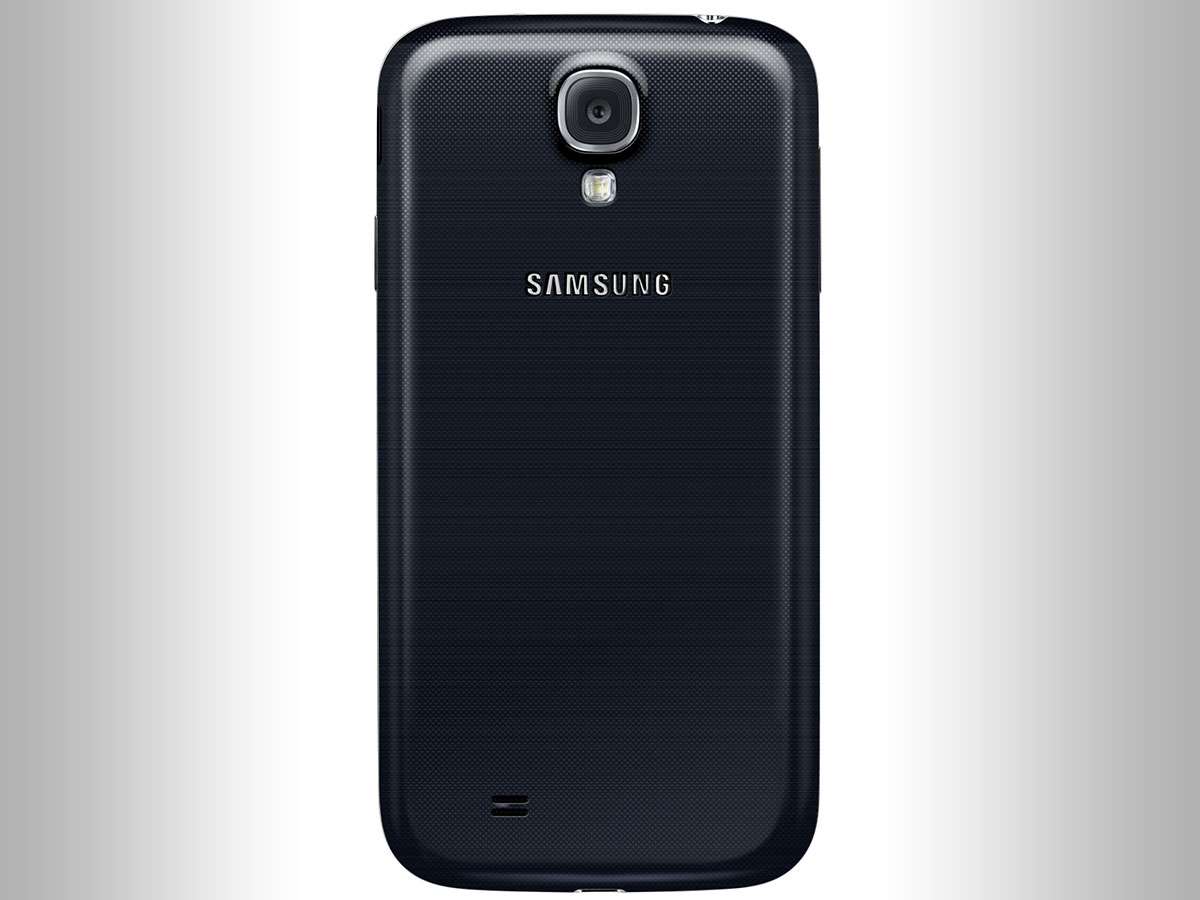 Camera
Samsung's gone to town on the Galaxy S4's camera features – it's packed plenty of extras into its the snapper on its flagship handset.
A Dual Shot mode makes use of both the 13MP rear camera and the 2MP front camera, merging the images together in a sort of postcard effect – there's also a dual video recording option, and a Sound & Shot mode that lets you accompany your photos with up to 9 seconds of sound.
Drama Shot lets you combine the best bits from a burst of shots, while Cinema Photo takes a video and lets you pick the bits that remain static – similar to the HTC One's ZOE function. Finally, "Eraser Shot" lets you sort out those pesky photobombs, detecting movement in burst mode and letting you paint out unwanted interlopers from your images.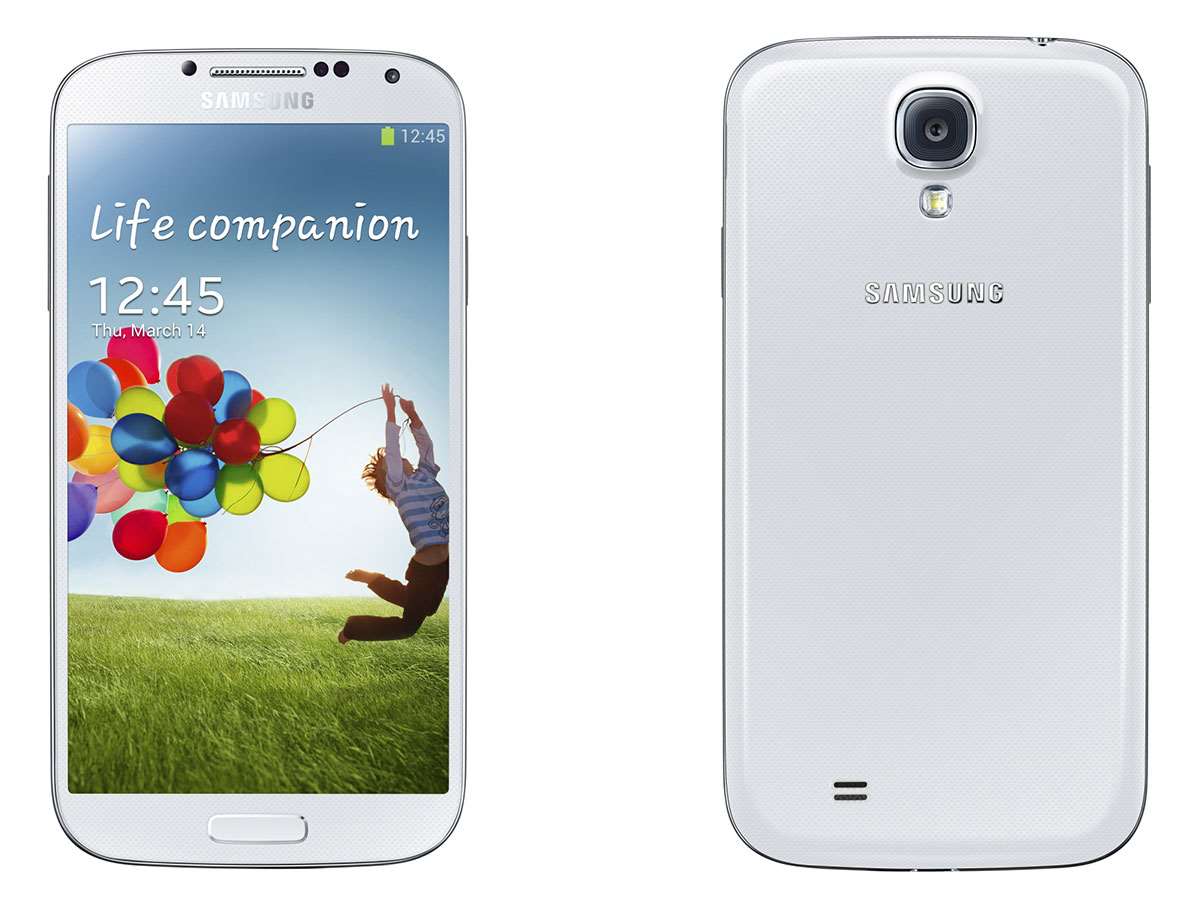 Other features
As well as the stand-out features, Samsung's also packed in an S-Translator app with Chinese, English, French and German. A Group Play mode lets you link up to 8 devices together for gaming over NFC – without using Wi-Fi. Like the HTC One, the Galaxy S4 features an IR blaster, letting you control your tellybox from afar using Samung's WatchOn app.
Samsung's also gone after the health market in a big way, with S-Health functions that let you track your walking habits and your calorie intake. Obviously, it also ties in with new accessories like the S-Band, Body Scale and Heart Rate Monitor.
So, will the Samsung Galaxy S4 get your heart pumping? We'll find out how it fares in our hands-on review, going live shortly.