When Samsung launched the Galaxy S6 and S6 Edge yesterday, the company also announced the two phones come with wireless charging technology.
These are the first Samsung phones to have this feature, and, Samsung claims, are compatible with all wireless charging standards.
While the S6 and S6 Edge can also use conventional chargers, Samsung is unsurprisingly selling wireless charging pads to complement its new phones.
The charging pads are quite bulky though, which could make using wireless rather than a traditional cable less appealing. But Samsung is one step ahead of you.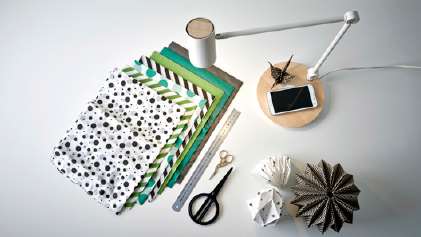 The company has partnered with flat pack furniture giant IKEA to integrate wireless charging into some of the Swedish firm's products.
"We know that people hate cable mess," said Jeanette Skjelmose of IKEA.
"Our new innovative solutions, which integrate wireless charging into home furnishings, will make life at home simpler," she added.
While the obvious pieces of furniture like desks and bedside tables are included in the wireless charging line-up, so are more unusual items like lamps. There are also a number of charging pads that have a more homely aesthetic than Samsung's own shiny black disk, which can be placed around the house.
"Mobile devices have become a natural part of our lives," said Jean-Daniel Ayme of Samsung.
"Our ability to pair a simple wireless charging process with IKEA's household furniture gives everyone the opportunity to [be] more comfortable and conveniently enjoy their smartphone," he added.
An IKEA Australia spokesperson told CRN the company is looking at a spring 2015 release for the wireless charging furniture range in this part of the world, with more exact timings to be confirmed later.
This article originally appeared at pcpro.co.uk