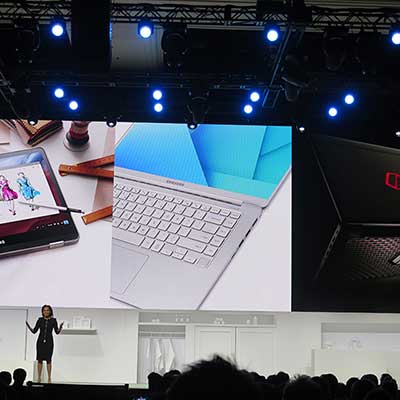 Samsung's PC push
After releasing some notebooks and 2-in-1 PCs in 2016, including the Notebook 9 and Galaxy TabPro S, Samsung is off to a quick start in 2017 with four slick new laptops. They include a gaming notebook, a productivity-focused laptop, and two new Chromebook offerings.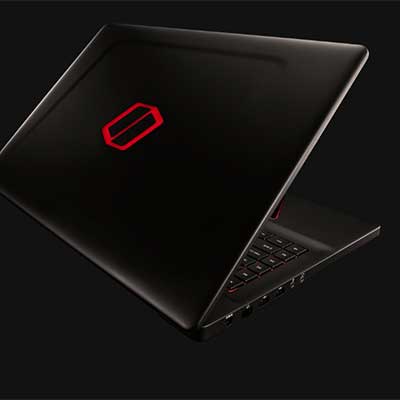 Samsung Notebook Odyssey
The company's first gaming notebook, the Notebook Odyssey, comes in two sizes, 15.6-inch and 17.3-inch, with an FHD wide-angle display and backlighting up to 300 nits. For processing, the Odyssey includes a quad-core seventh-gen Intel i7, NVIDIA GTX 1050 graphics and up to 64GB of RAM for the 17.3-inch version (or up to 32GB for the smaller version). The notebook also includes features such as an advanced cooling and ventilation system, called the HexaFlow Vent, and ergonomically curved keys on the keyboard. Pricing and availability were not disclosed for the Samsung Notebook Odyssey.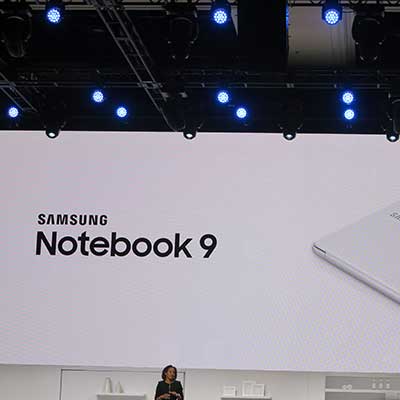 Samsung Notebook 9 15" EXT
After recently refreshing the business-friendly Notebook 9, Samsung is now putting out the Notebook 9 15" EXT edition, which features boosts to graphics (NVIDIA 940MX), battery life (up to 15 hours) and RAM (up to 16GB) compared to the standard version. The laptop includes a seventh-gen Intel Core i7 processor and an FHD display, though it's a bit heavier (1.2kg versus 985g) and thicker (0.61 of an inch versus 0.58 of an inch) than the recently refreshed version of the 15-inch Notebook 9. Pricing and availability were not disclosed for the Samsung Notebook 9 15" EXT.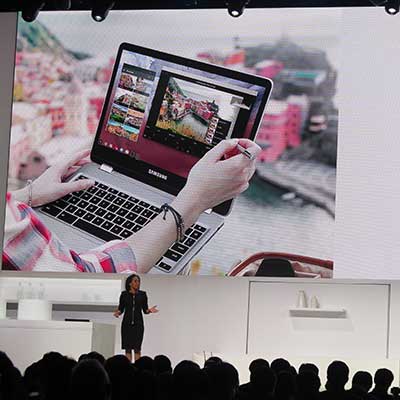 Samsung Chromebook Plus
This new Chromebook model was designed, in partnership with Google, to work with Android apps in addition to supporting web browsing. The Samsung Chromebook Plus has a 12.3-inch touch screen LED display (QHD, 2400 x 1600 resolution), which can fold back 360 degrees, and the laptop comes with a built-in digital pen. The machine is powered by an ARM processor, the OP1, which Samsung says was designed for use in Chromebooks.
The Samsung Chromebook Plus will be available in February for a starting price of US$449 (A$615).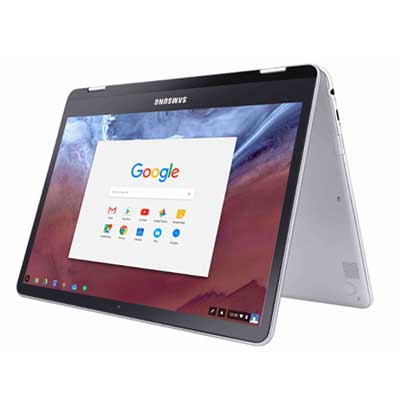 Samsung Chromebook Pro
The difference with the Samsung Chromebook Pro over the Chromebook Plus is around horsepower: the Chromebook Pro features a more powerful processor, the Intel Core m3, which only a few other Chromebooks on the market include. That's the same processor used in lower-end versions of devices such as the Microsoft Surface Pro 4. The Chromebook Pro also includes Intel HD Graphics 515 rather than the internal graphics that come with the processor in the Chromebook Plus. Otherwise, however, the specs of the Chromebook Pro are the same, with a 12.3-inch QHD touchscreen display (with 360-degree folding), a built-in digital pen and support for Android apps.
Samsung said its Chromebook Pro would be available "later in the spring," and pricing hasn't been disclosed.