Australia's IT channel could be drafted to better inform users of the sanctity of their wireless networks in the wake of Google's international wardriving scandal, a Senate estimates committee heard yesterday.
WA Greens senator Scott Ludlam (pictured right) in a question to Australian privacy commissioner Karen Curtis about how to innoculate businesses and homes from future such breaches asked if the channel should now take a bigger role in educating users about network security?
Related:
"What is the legal status of wi-fi data on open networks if you happen to be driving past and pick it up?" Senator Ludlam asked Curtis.
"We have not firmed our legal perspective on it yet, but it would appear that if you have an unsecured wi-fi network you probably are publicly broadcasting, so you may expect that others may intercept it," Curtis replied. "We would be urging people to make sure they secure their networks."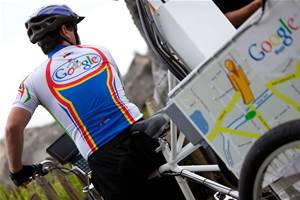 "Is that something that retailers should be telling people when they are installing these devices in the first place?" Ludlam asked.
"What degree of guidance are they given when they purchase this equipment?
"That they may well be broadcasting and that information may be public to your neighbours or to anybody else?"
Curtis said that the Office of the Privacy Commissioner had a role to better inform the public but that "people should be very aware of what they are doing" when online.
Her deputy met with Google officials yesterday but was yet to release its thinking about the company's culpability.
Google officials said they had not heard from the commissioner since the meeting.
Google also said it was reviewing its major systems to ensure they didn't have code that may infringe on the security and privacy of users and the public at large.