CyberHound, an Australian education cybersecurity specialist owned by Superloop, has secured an exclusive deal to resell an online safety tool backed by media behemoth Disney.
Circle with Disney allows parents to manage their children's screen time and filter content on any device, including smartphones, tablets and gaming consoles.
The Circle Home device pairs wirelessly with the home wi-fi network to allow parents to manage connected devices, and can be controled with an iOS or Android app.
Circle Go is an app that uses a virtual private network to extend the home wi-fi settings to children's mobile devices over both 4G connections and third-party wi-fi connections.
Features include time limits, including limits for specific apps such as Facebook; internet filtering that can be based on age ranges and target specific apps and websites; and rewards, such as a one-off time limit extension or a "late BedTime".
CyberHound said it was approached by US-based Circle Media Labs to bring the product to Australia. Circle Media Labs has an existing licensing deal with Disney to resell the product.
"This is a game changer that enables families to manage online time and activities," said CyberHound chief executive John Fison.
"We are delighted to be associated with the leading parental solution for helping children use the internet safely and responsibly. Parents should have access to the world's best technology, and just as we help schools manage cybersafety risks for students, Circle with Disney provides this peace of mind at home."
Fison said the company will initially look to sell Circle to schools that need help managing cybersecurity for their students.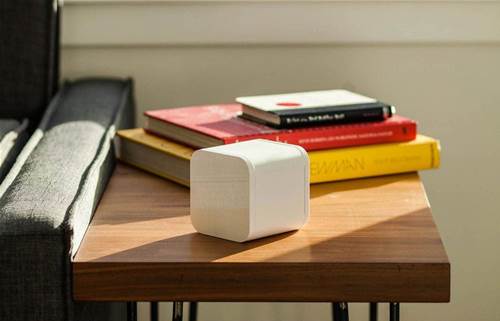 The platform will initially retail for $99 and will be sold exclusively at CyberSafeHouse.com, operated by CyberHound and Circle.
Apple recently came under fire from two of its largest investors for failing to address the growing problem of young people becoming addicted to iPhones.
The smartphone maker later claimed it "has always looked out for kids", defending its technology policy for children.
Brisbane-based CyberHound specialises in providing cybersecurity services to schools across Australia, as well as SMBs.
The company was founded in 1999 and was acquired by BigAir for $7 million in 2016. Two months later, Superloop announced it would acquire BigAir, combining the companies into an $86 million-revenue ICT services and data centre provider.
Circle with Disney, which is also available in the US via Amazon.com, is not the only cybersecurity tool for parents on the marketplace.
Australian startup KoalaSafe launched its own product for managing children's internet usage in 2015.
The startup now sells its secondary home router in 26 countries, with 90 percent of its sales coming through Amazon.