The National Broadband Company has unveiled its logo and announced the appointment of two more executives with depth of experience in the telco sector, both with some experience at Australia's second-largest carrier, Optus.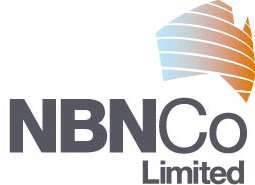 Former RequestDSL exec Gary McLaren has been named the company's Chief Technology Officer, effective immediately.
McLaren will be responsible for "scoping the technology requirements" of the NBN, including "development of the network, systems and service architecture."
McLaren has since 2004 provided consulting services to network operators including AAPT and Optus and earlier this year was appointed by the Communications Alliance to lead its pitch for involvement in the NBN process.
CommsAlliance announced today that Dr Paul Brooks has replaced McLaren.
Prior to these appointments, McLaren handled carrier and regulatory relations for wholesale broadband company RequestDSL. He has criticised past governments for not doing enough to allow for true competition in the sector.
NBN Co also announced the appointment of Steve Christian as head of network operations. Up until December 2008, Christian was managing director of networks at SingTel Optus - a role which saw the American expat lead engineering and operation of the telcos fixed, satellite and mobile networks.
In a media statement released today, NBN Co CEO Mike Quigley said "Gary's expertise, particularly in the area of commercialising new technologies, will be applied to defining the network architecture for NBN while Steve's experience in the start up of new networks and technologies will greatly assist in establishing its operational areas"